Barbara Peters, owner of The Poisoned Pen, recently hosted an international virtual event. Jeffrey Siger discussed Greece and his Andreas Kaldis mysteries set there. Ragnar Jonasson's books are set in Iceland. Timothy Hallinan's Poke Rafferty mysteries are set in Bangkok, Thailand. The authors' books can all be ordered through the Web Store. https://store.poisonedpen.com/
You can watch the conversation here.
Here are the most recent books by Siger, Jonasson, and Hallinan.
Jeffrey Siger's Island of Secrets was previously published as The Mykonos Mob.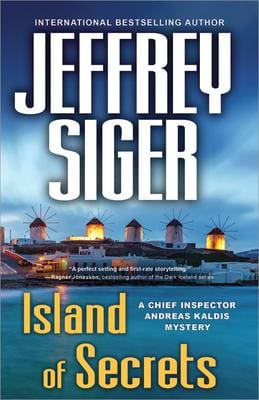 "A perfect setting and first-rate storytelling." —Ragnar Jónasson, bestselling author of The Dark Iceland series
From international bestselling author, Jeffrey Siger, comes another heart-stopping story of corruption and intrigue.
The case begins for Athens' Chief Inspector Andreas Kaldis with a literal bang when a corrupt former police colonel who runs a protection racket on Mykonos is gunned down. Suddenly, Kaldis is face-to-face with Greece's top crime bosses on an island whose natural beauty and reputation as an international playground belies the corruption lurking just beneath the surface.
While Kaldis and his Special Crimes unit wrestle for answers, his wife, Lila, meets an American expat named Toni, a finder of stolen goods and a piano player in a gender-bending bar who has a zest for life and no apparent regard for rules. As Lila and Toni bond over a common desire to mentor young island girls trapped in an exploitative and patriarchal culture, they soon find that their efforts intersect with Kaldis' investigation in ways that prove to be dangerous for all involved…
 (Previously published as The Mykonos Mob)
*****
Ragnar Jonasson's most recent book is The Island.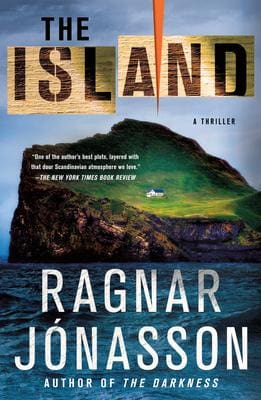 The newest superstar on the Icelandic crime fiction scene has arrived with a superb followup to The Darkness.

Shortlisted for the Crime Novel of the Year Award in Iceland
Third Place, Novel of the Year Award 2016 in Iceland, selected by booksellers
One of the bestselling novels in Iceland in 2016
Autumn of 1987 takes a young couple on a romantic trip in the Westfjords holiday—a trip that gets an unexpected ending and has catastrophic consequences.
Ten years later a small group of friends go for a weekend in an old hunting lodge in Elliðaey. A place completely cut off from the outside world, to reconnect. But one of them isn't going to make it out alive. And Detective Inspector Hulda Hermannsdóttir is determined to find the truth in the darkness.
Ragnar Jonasson burst onto the American scene with Snowblind and Nightblind, the first two novels in the Ari Thor thriller series, and the praise was overwhelming. With The Darkness, he launched a new series featuring a completely new sleuth, Detective Inspector Hulda Hermannsdottir of the Reykjavik Police department. The Island is the second book in this series.
*****
Tim Hallinan's final Poke Rafferty novel is Street Music.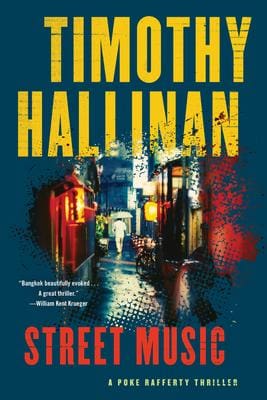 Eight years ago, Poke Rafferty, an American travel writer, and his Thai wife, Rose, adopted a Bangkok street child named Miaow, forming an unconventional intercultural family. That family has weathered extreme challenges—each of its three members carried the scars of a painful and dangerous history—but has stuck together with tenacity and love (and a little help from some friends).
 
Now that family is in jeopardy: the birth of Poke and Rose's newborn son has littered their small apartment with emotional land mines, forcing Poke to question his identity as a dad and Miaow to question her identity as a daughter. At the same time, the most cantankerous member of the small gang of Old Bangkok Hands who hang out at the Expat Bar suddenly goes missing under suspicious circumstances. Engaged in the search for the missing American, Poke is caught completely off-guard when someone he thought was gone forever resurfaces—and she has the power to tear the Raffertys apart.