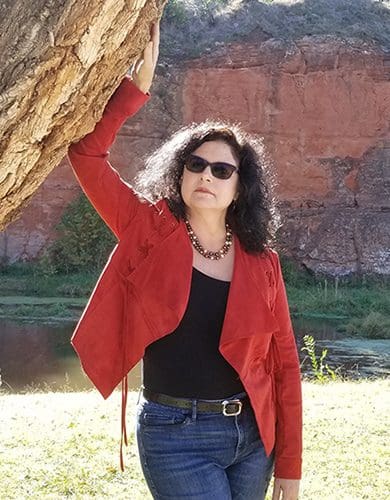 Does it age us if I say I've known Mary Anna Evans for sixteen years? Her first Faye Longchamp mystery, Artifacts, had been released the year before. She and Faye Longchamp both lived in Florida, and Mary Anna was kind enough to appear at the Lee County Reading Festival in Ft. Myers. Now, she's been kind again, and she agreed to write about book "Distractions".
Mary Anna Evans is the author of the Faye Longchamp archaeological mysteries, which have received recognition including the Benjamin Franklin Award, the Mississippi Author Award, and three Florida Book Awards bronze medals. She is an assistant professor at the University of Oklahoma, where she teaches fiction and nonfiction writing. Winner of the 2018 Sisters in Crime (SinC) Academic Research Grant. Her website is www.maryannaevans.com. You can find her books, and her "Distractions" in the Web Store. https://store.poisonedpen.com/
*****
The events in the news these days are too big to ignore, but there comes a time at the end of the day when we need to be distracted. We're all human and our minds need to rest.
Lifelong readers almost always have comfort reads. We return to them time and again, and they feel different every time because we're different every time. However, it is my hope that after we've worked through this difficult period in our history, we will find that it was a time of renewal. Right now, I'm thinking that if we want renewal, we probably should try doing something new, and that includes looking for something new to read.
With this in mind, I'm going to suggest three books, representing the past, present, and future. The first, And Then There Were None, is a comfort read for many, many people, as it is the bestselling mystery novel of all time and one of the bestselling books of all time. As a crime novelist, I never fail to be amazed by the craftmanship of this book. I will not spoil the ending for those few who do not know it, but And Then There Were None is a case of an author setting out to do something that should have been impossible and somehow wasn't, at least not for her. The setting is a masterpiece of foreboding. The sense of dread permeates. The cast of characters is large, and yet they are deftly characterized and their destinies are laid out so efficiently that the book is quite short by today's standards. Most importantly for me, the question of justice is thoroughly explored through the central plot device, which asks, "When the legal system fails, can justice ever be done or must murderers be free to walk among us?" For eighty years, people have been reading Agatha Christie's answer to this question.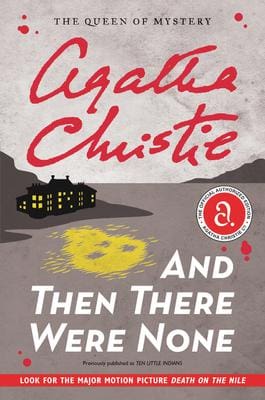 The down side to eighty-year-old comfort reads is that they're eighty years old. And Then There Were None has never been published in the United States with its original title, which included an unequivocally unacceptable racist term. Even with its current title, and with the unacceptable word deleted from the text and replaced with the word "Soldier," this story of unremitting evil on Soldier Island shows its age. The characters are all white and all roughly middle-class. (Except, of course, for the servants, who are, in an egalitarian approach to class, as odious as everybody else.)
Christie does offer some forward-thinking moments. A woman who treated an unmarried pregnant woman unforgivably is portrayed as purely evil. A man who is quite cavalier about having caused the death of a large group of Africans is also portrayed as utterly evil. Nevertheless, this book is firmly rooted in the mores of 1940 and the modern reader cannot help but notice.
Fortunately Rachel Howzell Hall has revisited the idea of a cast of irredeemable characters trapped on an island, terrified, as they watch each other die, one by one. Her novel They All Fall Down is an admirable variation on this theme that is made for the present moment.
Her characters come from a variety of backgrounds—Black, Latino, gay, white, Asian. Hall's choice to stick with a single viewpoint character, instead of dipping in and out of the doomed characters' heads as Christie did, gives the reader the chance to feel empathy for that character…until she reveals what she did to get lured to this island of death. This requires the reader to decide how far that empathy can go.
They All Fall Down works as homage to a master, but it also works in its own right. In my mystery writing class, I asked my students to read it back-to-back with And Then There Were None, and the juxtaposition triggered some fascinating conversations. Try reading them back-to-back yourself and see if you agree.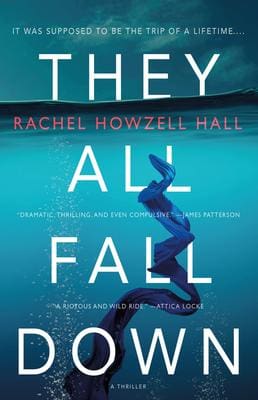 If And Then There Were None represents the past, and They All Fall Down represents the present, I'd like to suggest Kellye Garrett's Hollywood Homicide as the future. Or, rather, as my future, since it came out in 2017 but I am only now reading it. One of my personal responses to the Black Lives Matter movement is to seek out and promote Black authors and their books. Hollywood Homicide won the Anthony Award for Best First Novel, the Agatha Award for Best First Novel, and the Lefty Award for Best Debut Mystery Novel, among many other awards and honors. Kellye herself serves as a national director for Sisters in Crime and was a co-founder of Crime Writers of Color. It seems to me that it will be worth my time to check out her work, and I think it will be worth yours, too.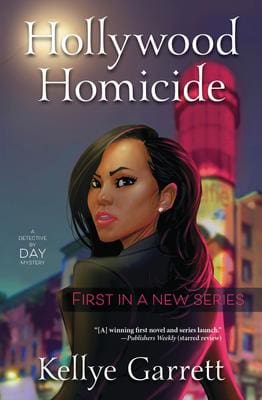 Enjoy your summer and I'll look forward to seeing you all at future mystery conferences far and wide!
*****
You can find Mary Anna Evans' books in the Web Store, including signed copies of the twelfth in the Faye Longchamp series, Catacombs. https://bit.ly/2IrcqLo On her webpage, it says, in some ways, Catacombs is a love letter to her new home, Oklahoma.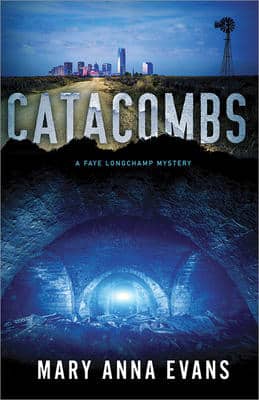 What secrets lie deep beneath the surface?
A deafening explosion rocks a historic Oklahoma City hotel, sending archaeologist Faye Longchamp-Mantooth crashing to the marble floor of the lobby. She's unhurt but shaken—after all, any time something blows up in Oklahoma City, the first word on everyone's lips is the same: bomb.
Faye is in town for a conference celebrating indigenous arts, but is soon distracted by the aftermath of the explosion, which cracks open the old hotel's floor to reveal subterranean chambers that had housed Chinese immigrants a century before. Faye is fascinated by the tunnels, which are a time capsule back to the early 20th century—but when the bodies of three children are discovered deep beneath the city, her sense of discovery turns to one of dread…
*****
Wrecked, the thirteenth in the series, is scheduled for release October 20. You can always pre-order it through the Web Store. October isn't as far away as it sounds.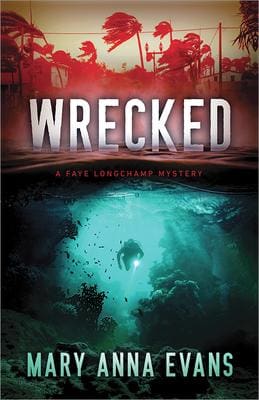 Some losses cut to the bone…
The suspicious drowning death of Captain Edward Eubank breaks archaeologist Faye Longchamp's heart. It also confuses her, because he was found in scuba gear and she's never heard him even mention scuba diving. During their last conversation, he told her that he believed he'd found a storied shipwreck, but when Faye checks it out, she finds nothing there—not a plank, not a single gold coin, nothing. If there's no treasure, then why is her friend dead?
Surrounded by a community struggling in the aftermath of a major hurricane that has changed the very landscape, Faye grapples not only with the loss of her friend, but with her fears for her daughter, who is being romanced by a man who may be very dangerous.
As a professional with her own consulting firm, Faye had long ago given up her "anything goes" attitude when the law stood between her and an interesting dig. Now that recklessness is back. There's nothing she won't do to protect her daughter.