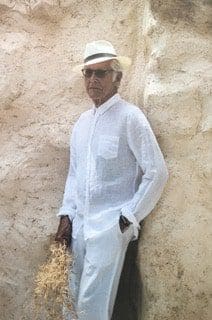 Jeffrey Siger's photo is at the top of his piece, and we'll talk about his Chief Inspector Andreas Kaldis pieces, but it's a treat to have him joined by his wife, Barbara. I've known Jeff for a number of years, and it's so nice to have them share writing duties here.
Jeffrey Siger was born and raised in Pittsburgh, Pennsylvania, practiced law at a major Wall Street law firm, and later established his own New York City law firm where he continued as one of its name partners until giving it all up to write full-time among the people, life, and politics of his beloved Mykonos. The Mykonos Mob is the tenth novel in his internationally best-selling and award nominated Chief Inspector Andreas Kaldis series, following up on An Aegean April, Santorini Caesars, Devil in Delphi, Sons of Sparta, Mykonos After Midnight, Target: Tinos, Prey on Patmos, Assassins of Athens, and Murder in Mykonos.
The New York Times described Jeffrey Siger's novels as "thoughtful police procedurals set in picturesque but not untroubled Greek locales," and named him as Greece's thriller writer of record. The Greek Press called his work "prophetic," Eurocrime described him as a "very gifted American author…on a par with other American authors such as Joseph Wambaugh or Ed McBain," and the City of San Francisco awarded him its Certificate of Honor citing that his "acclaimed books have not only explored modern Greek society and its ancient roots but have inspired political change in Greece." He now lives in Greece and the U.S. You can find Siger's books in the Web Store, https://bit.ly/2jC3gpp
You can also find the books that both Barbara and Jeffrey suggest as "Distractions". Check in the Web Store for those as well. https://store.poisonedpen.com/
*****
Ahh, distractions. How I love them. Truth be told, prior to Barbara and I squirreling ourselves away on our farm on the edge of the pandemic's worldwide epicenter, I was reading at the pace of one or two new mystery/thrillers a week. But then came the plague, and I fell into a very different, but comfortable routine.
I've been banging away on the keyboard every day, immersed in a standalone I'd been meaning to write for a half-dozen years, chasing new characters in whatever directions they decided to go. In other words, I've been living in a different world, returning to this one only long enough to repair a leaky roof, remove the occasional unwelcome snake from the front porch, or perform otherwise necessary farm chores—like eating and sleeping.
Yes, I know reading provides the same form of escape for many—thank God—but this time writing did the job for me. I'm happy to say I just finished the first draft of my standalone obsession and look forward to returning to my normal reading routine. In a moment, I'll tell you the books at the very top of my TBR list.
But first, I think it may be of more interest to you to hear a few insights from my wife on the books she's been reading over these past months while I've been goofing off at the keyboard. So, here they are, in her words:
Friends and family have told me that reading during the Covid crisis has become too difficult for them. They simply cannot stay focused.  But I'm reading the same as always. Perhaps it's my choice of books, for I've been happily accompanying strong female characters through the slower-paced, elegant, and structured settings of Jane Austen novels. I love their modern, often humorous take on human nature, filled with subtle jabs at the pretensions of the wealthy, and silly small-minded behaviors of family members and so-called friends, all still so very relevant today. My return-to-Austen-novels-binge began with her unfinished, eleven-chapter Sanditon, and has taken me (thus far) back through Pride and Prejudice, Sense and Sensibility, Mansfield Park, and Persuasion.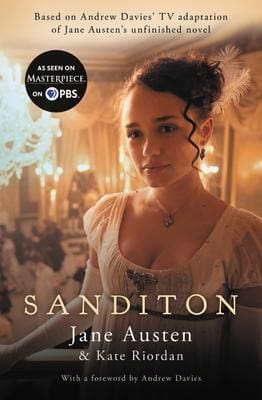 Coincidentally, just before the crisis, I'd binged on Charles Todd's Bess Crawford series (starting with #1, A Duty to the Dead), featuring a devoted, tireless nurse struggling through the illnesses and death of World War I and the 1918 influenza pandemic. These days I often think about Bess, and how her human instincts, pathos, and heroism are reflected in today's hero nurses.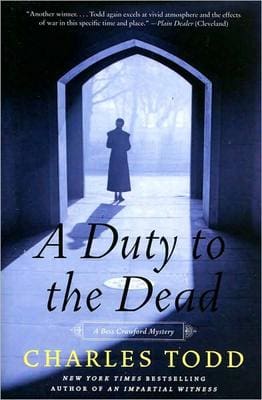 What attracts me to Austen's and Charles Todd's work is that each is written from the perspective of sharp, intelligent, strong-minded women; women who could be my friends.
Thanks, Barbara. Now on to my picks of two works I cannot wait to read. I'm sure my choices won't surprise you, as they're the newest releases of great authors.
We all know and love Zoë Sharp for her iconic Charlie Fox series, but I cannot wait to read her just released Bones in the River.  It's the second gripping police procedural in her CSI Grace McColl and Detective Nick Weston thriller series based in England's Cumbria Lakes region. "Dark, shocking, and exciting, but imbued with intuitive empathy and dry wit throughout" is how one reader described it.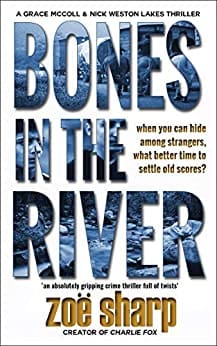 The novel opens with the death of a local child, and though an accident, the killer makes a panicked decision to hide the evidence. The child's body is found as a small Lakes town is in the midst of hosting its Appleby Horse Fair, a traditional event drawing the largest gathering of Gypsies and Travellers in Europe. The discovery quickly turns longstanding prejudices and distrust of Roma into accusations and much more. As one relentless dramatic discovery after another unfolds, Sharp draws us into better understanding what drives the Gypsy stigma, through her vivid characters, engrossing and balanced exploration of complex family issues, and gifted prose.
What more could one ask for in seeking distraction?
For fans of Michael Stanley's award-winning Detective Kubu series, a treat is in store for us with their latest book, Facets of Death. Actually, it could be labeled first in the series, because it's the prequel to all that we've come to love about these Botswana-based novels featuring David Bengu, whose girth has him nicknamed Kubu (Setswana for "hippopotamus").  It's the story of how Kubu applied his keen mind and famous persistence (along with his namesake's gift for masking one of the deadliest creatures in Africa behind a docile appearance) to overcome the jealousies of his colleagues when he entered the Botswana CID straight from university as a detective, skipping the usual beat cop phase.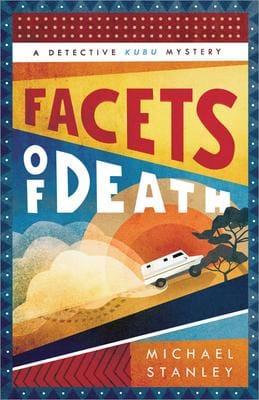 When the richest diamond mine in the world is robbed of 100,000 carats in a deadly hijacking, police suspect an inside job, but have no evidence of who it might be. After the robbers are killed execution-style and the diamonds are still missing, suspicion switches to a witch doctor and his son, and the case lands in Kubu's prodigious lap for him to show the skill and integrity needed to catch those responsible—or find his career at an end. I'm pretty sure I know how this will end for Kubu, but the great thing about reading Michael Stanley novels is how much you learn about Africa and so many other things along the way…and the masterful story telling that takes you there.
Well, that's all for now folks.  Here's wishing for you all to stay safe—and happily distracted.
*****
Jeffrey Siger's most recent book in the Chief Inspector Andreas Kaldis series is Island of Secrets, previously published as The Mykonos Mob.

"A perfect setting and first-rate storytelling." —Ragnar Jónasson, bestselling author of The Dark Iceland series
From international bestselling author, Jeffrey Siger, comes another heart-stopping story of corruption and intrigue.
The case begins for Athens' Chief Inspector Andreas Kaldis with a literal bang when a corrupt former police colonel who runs a protection racket on Mykonos is gunned down. Suddenly, Kaldis is face-to-face with Greece's top crime bosses on an island whose natural beauty and reputation as an international playground belies the corruption lurking just beneath the surface.
While Kaldis and his Special Crimes unit wrestle for answers, his wife, Lila, meets an American expat named Toni, a finder of stolen goods and a piano player in a gender-bending bar who has a zest for life and no apparent regard for rules. As Lila and Toni bond over a common desire to mentor young island girls trapped in an exploitative and patriarchal culture, they soon find that their efforts intersect with Kaldis' investigation in ways that prove to be dangerous for all involved…
(Previously published as The Mykonos Mob)