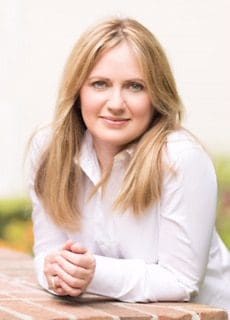 When S.C. Perkins' first Ancestry Detective mystery came out a year ago, she introduced a series that combines genealogy with Texas history. Now, Murder Once Removed is available in paperback, and the second in the series, Lineage Most Lethal, will be released in July. You can find her books in the Web Store. https://bit.ly/307IhgZ
S. C. Perkins is a fifth-generation Texan who grew up hearing fascinating stories of her ancestry and eating lots of great Tex-Mex, both of which inspired the plot of her debut mystery novel. Murder Once Removed was the winner of the 2017 Malice Domestic Best First Traditional Mystery competition.
She resides in Houston and, when she's not writing or working at her day job, she's likely outside in the sun, on the beach, or riding horses. Check out her website at https://scperkins.com/
Perkins' book suggestions for "Distractions" can be purchased through the Web Store. https://store.poisonedpen.com/
*****
There's a silver lining in everything, at least I like to think so. For instance, at the start of our stay-at-home time, I felt certain I wouldn't reach for my TBR pile, but I have. I also thought it might be hard to immerse myself in any book I read, yet that wasn't the case, either.
Maybe it was the feel of the world slowing down a bit that helped? I don't know, but these past strange months have turned out to be good for my reading, and I've embraced it.
Here are three books I've particularly enjoyed—and when I started writing this post, I realized they had a coincidental connection. Each has an underlying, life-affirming theme of the protagonists doing what they must to get through a dark situation before emerging as stronger, more self-aware people who look toward the future.
No matter if you're reading for a distraction or not, you can't ask for better than books that remind you to keep putting one foot in front of the other and hope for brighter days ahead.
The King's Justice, by Susan Elia MacNeal (Maggie Hope series #9)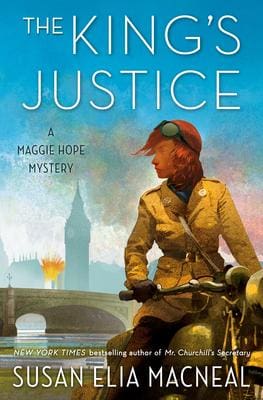 This is the ninth book in one of my favorite WWII-set mystery series and features former Churchill's secretary-turned-secret agent Maggie Hope. It's December of 1942 and Maggie's emotions are so frayed from her previous two cases that she's coping by living on the edge. She's diffusing UXBs—unexploded bombs—smoking and drinking too much, and riding a motorcycle at high speeds through war-torn London. Yet when she's pulled into the search both a missing violin and a potential copycat serial killer, Maggie has to face the demons in her past or let them consume her once and for all.
Without Sanction, by Don Bentley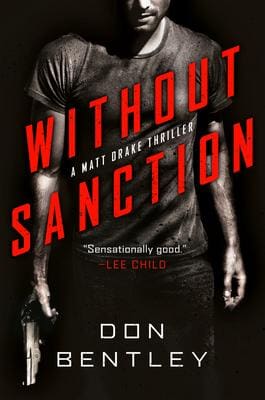 Taking place in Austin, Texas, Washington, DC, and Syria, the action in this debut thriller was intense in the best way. Three months after a bloody ambush that left his sniper best friend permanently disabled, Defense Intelligence Agency operative Matt Drake is convinced to return to Syria—though his government backing doesn't last long. With Washington and possibly his own mind turning against him, Matt must locate and rescue a captured American soldier as well as connect with a scientist asset who has created a devastating biological weapon before it's too late for all of them.
All the Ways We Said Goodbye, by Beatriz Williams, Lauren Willig, and Karen White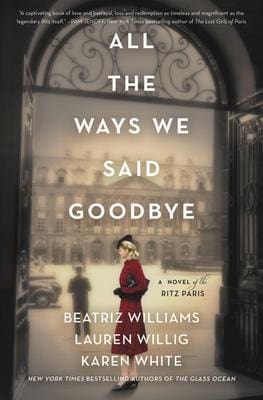 Truly one I couldn't put down, this historical novel is written in three timelines and from the point of view of three women connected by war, love, and the Hótel Ritz in Paris. In 1914, Aurélie de Courcelles runs away from the Ritz and her mother to her family estate in Picardy, where she and her father attempt to thwart the Germans as she fights her attraction to a German officer. In 1942, Daisy Villon, raised at the Ritz by her renowned grandmother, puts everything at risk to deliver forged papers to save Jewish families as she falls for the handsome OSS forger. Then, in 1964, widow Barbara "Babs" Langford returns to the Ritz and possibly a new love as she tracks down the wartime legend of a mysterious French agent known as La Fleur who captured the heart of her late husband.
*****
Here's S.C. Perkins' mysteries. Murder Once Removed is the first in the series.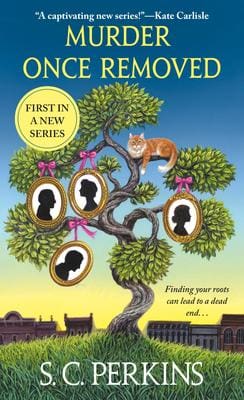 S.C. Perkins' Murder Once Removed is the captivating first mystery in the Ancestry Detective series, in which Texas genealogist Lucy Lancaster uses her skills to solve murders in both the past and present.
Except for a good taco, genealogist Lucy Lancaster loves nothing more than tracking down her clients' long-dead ancestors, and her job has never been so exciting as when she discovers a daguerreotype photograph and a journal proving Austin, Texas, billionaire Gus Halloran's great-great-grandfather was murdered back in 1849. What's more, Lucy is able to tell Gus who was responsible for his ancestor's death.
Partly, at least. Using clues from the journal, Lucy narrows the suspects down to two nineteenth-century Texans, one of whom is the ancestor of present-day U.S. senator Daniel Applewhite. But when Gus publicly outs the senator as the descendant of a murderer—with the accidental help of Lucy herself—and her former co-worker is murdered protecting the daguerreotype, Lucy will find that shaking the branches of some family trees proves them to be more twisted and dangerous than she ever thought possible.
*****
Lineage Most Lethal is scheduled for a July 21 release.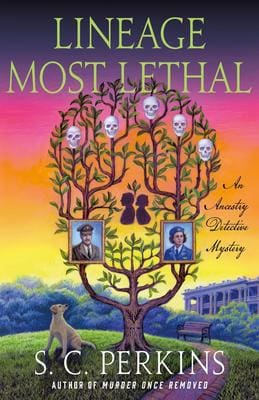 In Lineage Most Lethal, the captivating second mystery in the Ancestry Detective series, Texas genealogist Lucy Lancaster grapples with a mystery rooted in World War II and espionage.
It's the week before New Year's Eve and genealogist Lucy Lancaster is ready to mix work and play at the beautiful Hotel Sutton, enjoying herself while finalizing the presentation for her latest client, hotel heiress Pippa Sutton.
Freshly arrived at the hotel—and determined not to think about Special Agent Ben Turner, who went radio silent on her after one date—Lucy is stopped in her tracks when a strange man comes staggering toward her. She barely has time to notice his weak, sweaty appearance before he presses a classic Montblanc pen onto her hand, gasps, "Keep them safe," and collapses at her feet, dead.
When Lucy shows the fountain pen to her grandfather, an avid collector and World War II veteran, she's in for another shock. Not only does Grandpa recognize the Montblanc, he also reveals a secret: he was an Allied spy during the war and the pen is both a message regarding one of his wartime missions and the key to reading a microdot left by the dead man.
On the microdot is a series of ciphers, some decrypted to form names. Could they be the descendants of Grandpa's fellow spies? When two from the list end up murdered—including the chef at the Hotel Sutton—and Grandpa's life is put in jeopardy, Lucy's sure she's right. And with Lucy's and Pippa's names possibly on the list, too, she's got to uncover the past to protect those in the present.
With a secret Allied mission, old grievances, and traitors hiding behind every corner, Lucy must use her research skills to trace the list's World War II ancestors and connect the dots to find a killer in their midst—a killer who's determined to make sure some lineages end once and for all.