Lucy Burdette is another one of those crime writers who chats about writing and life at Jungle Red Writers. Like Rhys Bowen, Hank Phillippi Ryan, and Jenn McKinlay, she agreed to talk about her recent book "Distractions". The eighth in her Key West Food Critic Mysteries, Death on the Menu, will be out in paperback at the end of July, while the tenth, in hardcover, will be released in August. That's The Key Lime Crime. You can order Burdette's books through the Web Store. https://bit.ly/2Md4stM
Clinical psychologist Lucy Burdette has published 15 mysteries, including the latest in the Key West food critic mysteries. Her books and stories have been shortlisted for Agatha, Anthony, and Macavity awards. She's a member of Mystery Writers of America and a past president of Sisters in Crime. She lives in Madison, CT and Key West, FL.
Check for Lucy Burdette's book "Distractions" in the Web Store. https://store.poisonedpen.com/
My pandemic reading has been a disaster. My husband says I am like a teenager with my phone, checking, checking, checking for news. My reading muscles feel like they've been injured, and that any push to get past the injury will only make it worse. That translates to terrible concentration, and that means if the first page doesn't grab me, forget about it. (A good lesson for a writer.)
That's also why Julia Spencer Fleming's new book HID FROM OUR EYES went right to the top of my stack. We fans waited a long time for this book and it was worth it. Number nine in the series, the book follows beloved characters Clare and Russ who are struggling to regain their balance as a couple and as individuals after the birth of their son. Three timelines are intricately woven together, with three stories of lovely young women murdered in their prime.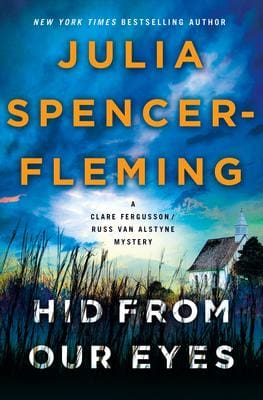 I love fiction set in India and Alka Joshi"s THE HENNA ARTIST was a doozy, with an engaging heroine who claws her way up from a very low point, the family she gathers around her, and astonishing details of India, especially Jaipur.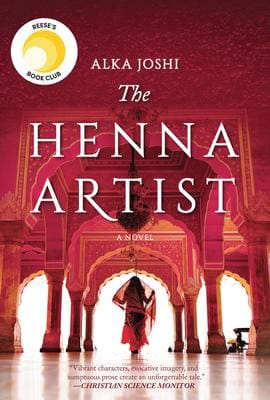 I was scheduled to hear Lily King talk about her new book WRITERS & LOVERS in Key West right before the city leaders closed down the town. King's latest features a young writer/waitress in Boston wrestling with the recent death of her beloved mother, a disastrous love life, and many questions about the years she's devoted to writing a novel. How could a writer resist lines like: "But I can't go out with a guy who has written 11 1/2 pages in three years. That kind of thing is contagious."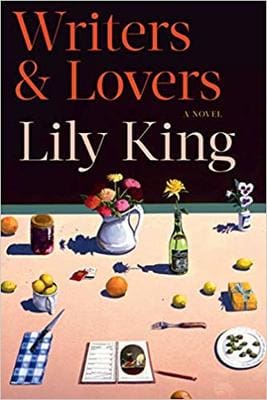 Next up on my list will be Elly Griffiths' THE STRANGER DIARIES. I bought it a couple months ago, but her recent Edgar win moves it to the top of the pile.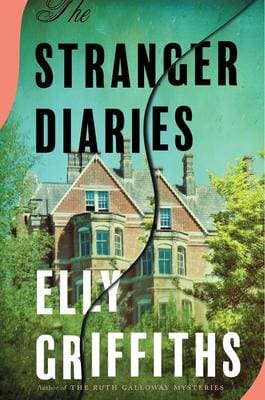 *****
Now, let's talk about Lucy Burdette's Key West Food Critic Mysteries. As mentioned, the latest in the series, The Key Lime Crime, is due out in August.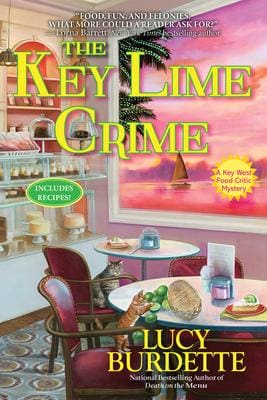 National bestselling author Lucy Burdette's tenth Key West Food Critic mystery is piping hot with pie-enthusiasts and murder suspects.
When a fierce rivalry between key lime pie bakers leads to a pastry chef's murder, food critic Hayley Snow is fit to be pied.
During the week between Christmas and New Year's, the year-round population of Key West, Florida, faces a tsunami of tourists and snowbirds. It doesn't help that outrageously wealthy key lime pie aficionado David Sloan has persuaded the city to host his pie-baking contest. Every pie purveyor on the island is out to win the coveted Key Lime Key to the City and Key Zest food critic Hayley Snow is on the scene to report it.
Meanwhile, Hayley's home life is turning more tart than sweet. Hayley's new hubby, police detective Nathan Bransford, announces that her intimidating mother-in-law is bearing down on the island for a surprise visit. Hayley offers to escort Nathan's crusty mom on the iconic Conch Train Tour of the island's holiday lights, but it becomes a recipe for disaster when they find a corpse among the glittering palm trees and fantastic flamingos. The victim–Au Citron Vert's controversial new pastry chef–was a frontrunner in Sloan's contest.
It's bad enough that Hayley's too-curious mother-in-law is cooking up trouble. Now, the murderer is out to take a slice out of Hayley. Can she handle the heat of a killer's kitchen?