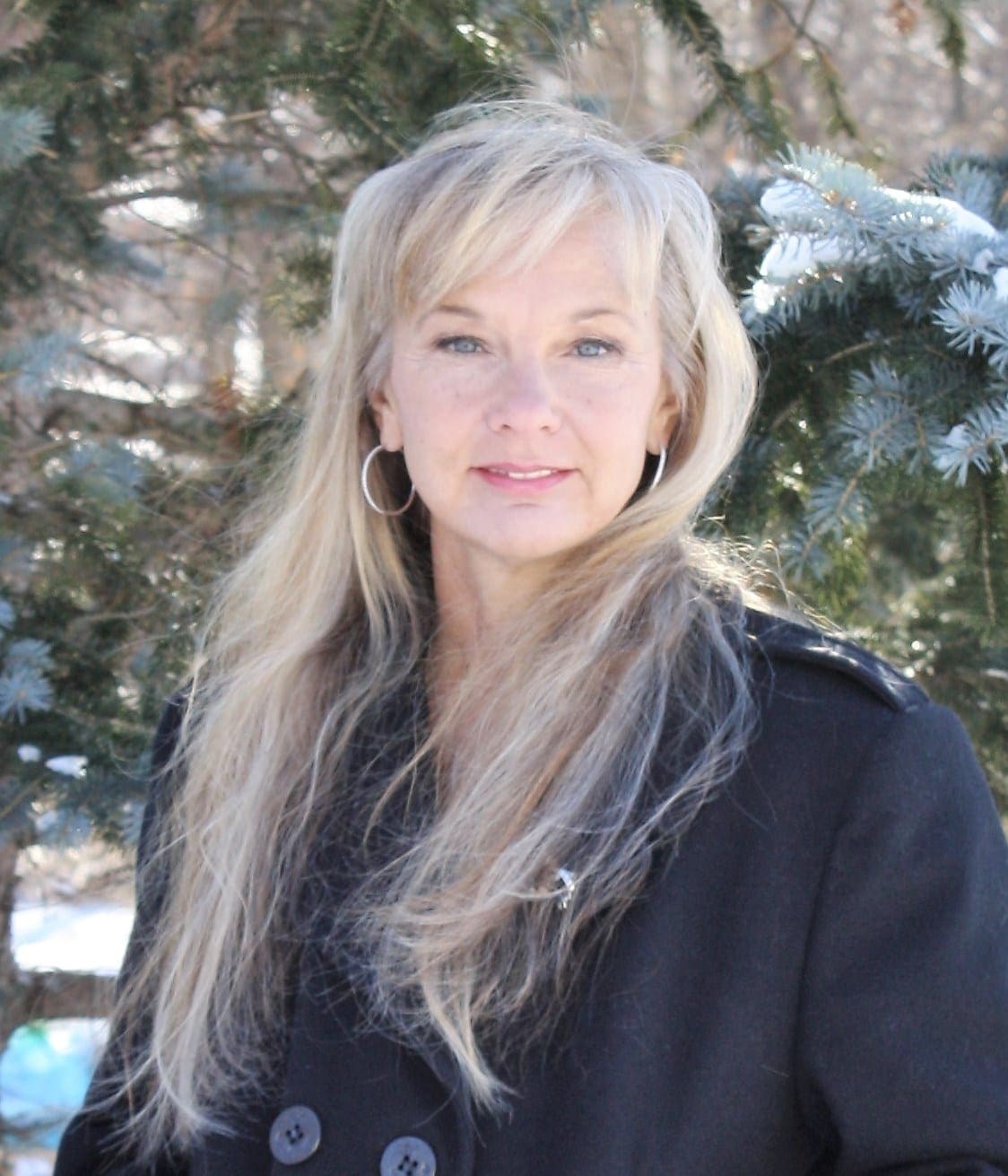 A Gardiner and Renner novel. If you're a fan of Lisa Black's series, you'll recognize the names of her series characters. If you haven't yet discovered her books, you can read about the forthcoming title, Every Kind of Wicked, after her book "Distractons" post. Her books, and the ones she suggests, are available to order through the Web Store. https://store.poisonedpen.com/
New York Times bestselling author Lisa Black introduced the characters of Maggie Gardiner and Jack Renner in her acclaimed suspense novel That Darkness and continued their story in Unpunished, Perish, Suffer the Children, and Let Justice Descend. As a forensic scientist at the Cuyahoga County Coroner's Office, she analyzed gunshot residue on hands and clothing, hairs, fibers, paint, glass, DNA, blood and many other forms of trace evidence, as well as crime scenes. Now she is a latent print examiner and crime scene analyst for the Cape Coral Police Department in Florida, working mostly with fingerprints and crime scenes.
Lisa is a member of the American Academy of Forensic Sciences, the International Association for Identification, and the International Association of Bloodstain Pattern Analysts, and she is a Certified Crime Scene Analyst and Certified Latent Print Examiner. She has testified in court as an expert witness more than sixty-five times. Her books have been translated into six languages. She lives near Fort Myers, Florida. Visit her on Facebook, Twitter, or at www.lisa-black.com.
Now, check out Lisa Black's book "Distractions".
*****
Once I got over the disappointment of cancelled trips, I became quite comfortable with quarantine–but then, I'm still going to work regularly with only slightly truncated hours and I'm not trying to home-school young children, so I can afford to be. I work at a police department as a CSI and latent print examiner, so I'm "˜essential.' First time in my life I've been accused of that!
Yes, my husband lost his job, but I think we'll be okay for at least a couple of months. And not being able to go to church, community orchestra practice, or friends' homes has freed up a lot of time to write blogs and work on a marketing strategy for my August release. I tear up at every PSA that speaks of how we're all in this together, but I also feel guiltily giddy at having finished a book last week.
And more free time, of course, means more time to read. Here's my list:
Checkmate, by Karna Small Bodman, one of my blog partners in Rogue Women Writers.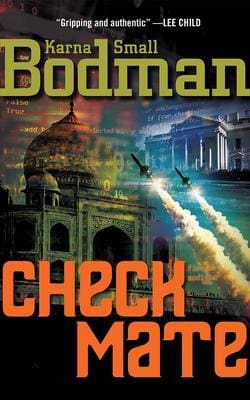 Brilliant scientist Dr. Cameron Talbot is working on a new missile defense system and everyone wants to get their hands on it, her teammate, their business rival, a jihadist angered at the India-Pakistan conflict over Kashmir. National Security Council agent Hunter Daniels sees the benefits of the system and works with her to keep it safe, but this is no meet-cute romance; Cammy is too strong–and wary–to fall easily.
Chase Darkness With Me, by Billy Jensen.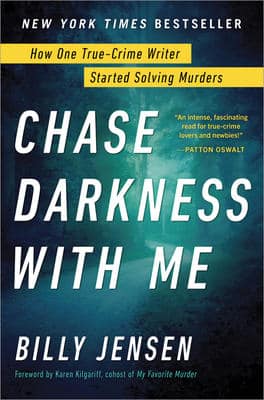 I wanted to read this because I'm plotting out a book that revolves around a group of "˜citizen detectives' trying to solve a cold case. Billy Jensen has a podcast called Holes, which examines less-well-known cold cases, and I wanted to learn about the techniques used. I enjoyed it, but it did seem to jump around quite a bit, hopping from story to story and that made it a little difficult to follow. But he did some amazing things, making large use of social media to spread photos and stories until information surfaced.
The Assassins by Gayle Lynds, another Rogue Women Writer.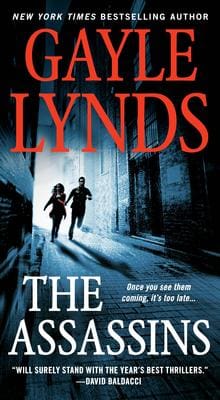 Six different assassins from six different countries–the variety is one of the most fun things about this book–steal a stone tablet as Bagdad falls. (I really liked that it was a stone tablet instead of a painting! Let sculpture have its glory.) Ten years later, government agent Judd Ryder returns from overseas a bit early and makes the uncomfortable discovery that he has a double who's been impersonating him. The double is instantly murdered, but who was the target? He teams up again with Eva Blake, whom we met in The Book of Spies, since someone is using them as bait to bring the biggest, baddest assassin out of hiding. I liked that the characters were realistic and the action, non-stop.
The Man in the Rockefeller Suit, by Mark Seal.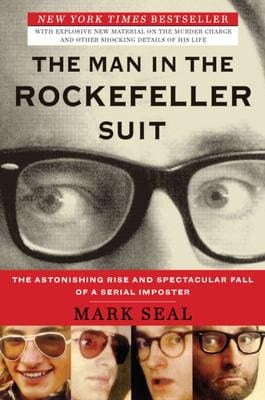 My August release deals with scammers, a personal vendetta of mine, so I had to read this true story of a German expat who conned his way through the States for thirty years. During the last twelve he convinced uber-rich and not-wealthy Americans alike that he was a descendent of the John D. Rockefeller, with all the riches that family commands. Oh, and it turns out he also murdered a few people to do it. I'm always fascinated by grifters–how they can be such good actors, put so much attention and intelligence into their research, while so callous that they'll take innocent people's emotions, money and lives without the slightest shred of remorse.
*****
The sixth book in Lisa Black's Gardiner & Renner series, Every Kind of Wicked, will be released on August 25. You can pre-order it through the Web Store. https://bit.ly/3giyQks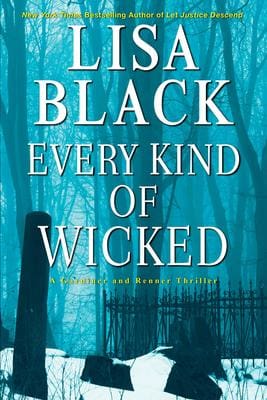 In this mesmerizing new novel from bestselling author Lisa Black, the discovery of a young man's corpse leads forensics expert Maggie Gardiner and Cleveland detective Jack Renner into a dark and dangerous web of lies . . .

Life and death have brought Maggie Gardiner full circle, back to the Erie Street Cemetery where she first entered Jack Renner's orbit. Eight months ago, she learned what Jack would do in the name of justice. More unsettling still, she discovered how far she would go to cover his tracks. Now a young man sprawls atop a snowy grave, his heart shredded by a single wound. A key card in the victim's wallet leads to the local university's student housing—and to a grieving girlfriend with an unsettling agenda.

Maggie's struggle to appease her conscience is complicated by her ex-husband, Rick, who's convinced that Jack is connected to a series of vigilante killings. Also a homicide detective, Rick investigates what seems like a routine overdose on Cleveland's West Side; but here, too, the appearance belies a deeper truth.

Rick's case and Jack's merge onto the trail of a shadowy, pill-pushing physician who is everywhere and nowhere at once, while Maggie and Jack uncover a massive financial shakedown hiding in plain sight. And when Rick's bloody fingerprint is found at another murder scene, Maggie's world comes undone in a violent, irreversible torrent of events . . .
*****
The fifth in the series, Let Justice Descend, will be released in paperback on June 30.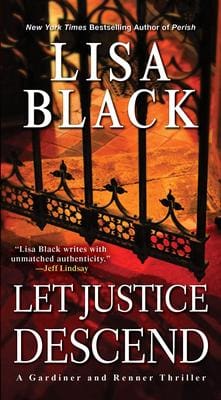 Forensics expert Maggie Gardiner and Cleveland detective Jack Renner believe in delivering justice. One follows the rules. The other follows a darker path . . .

Three days before a key election, U.S. Senator Diane Cragin is electrocuted on her own doorstep—a shocking twist in an already brutal political race. The obvious culprit is Cragin's rival Joey Green, a city official who's had his hand in every till in town for the past twenty years. But after discovering a fortune in cash in Cragin's safe, Maggie and Jack suspect they've stepped into a much bigger conspiracy—and they'd better watch their backs.

Dogged by a reporter on the verge of discovering the truth about Jack's deadly brand of justice, Maggie and Jack plow through a city seething with corruption. As one murder leads to another, and another, their only chance to stop a killer requires trusting each other. Easier said than done . . .

Praise for Lisa Black and Her Gardiner and Renner Thrillers

"A must read!" —Charles Todd

"Black keeps the suspense high throughout." —Publishers Weekly

"Well-plotted and paced . . . with a pair of intriguing protagonists." —Booklist

"One of the best storytellers around." —Tess Gerritsen