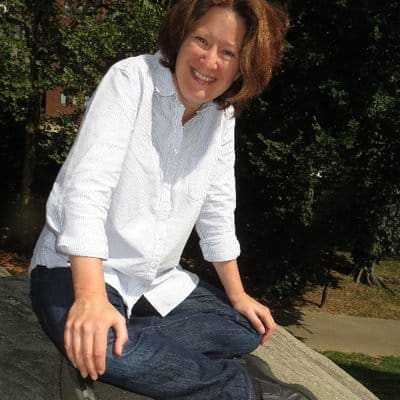 Mariah Fredericks' Jane Prescott mysteries are set in New York City in the early twentieth century, and the author has a degree in history, so it's not really a surprise that her suggested book distractions are set in the past. You can find Fredericks' books, and her suggestions, in the Web Store. https://store.poisonedpen.com/
Mariah Fredericks was born and raised in New York City, where she still lives today with her family. She is a graduate of Vassar College with a BA in history. She has written several novels for young adults; her novel Crunch Time was nominated for an Edgar in 2007. A Death of No Importance, her first Jane Prescott mystery, was a finalist for the Mary Higgins Clark Award. The third Jane Prescott book, Death of an American Beauty, was released in April. Fredericks' website is https://www.mariahfredericksbooks.com/
Check out Fredericks' book "Distractions".
*****
The Mirror and the Light was the last book I bought in a bricks and mortar store before shutting my own castle door on the plague. The store was deserted and I had the sad feeling that it would be some time before I browsed a "New Releases" table again.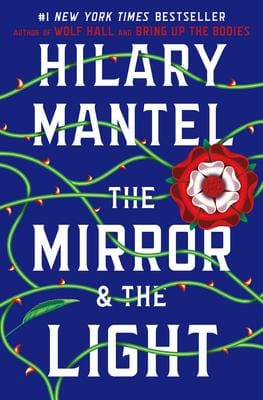 On the other hand—the final book in Hilary Mantel's Cromwell trilogy was finally out! For historical fiction nuts, that's like new Star Wars. It doesn't even have to be great to be enjoyable. Nonetheless, I was entranced by the very first line: "Once the queen's head is severed, he walks away." Knowing a different head is severed at the end of the book, you're already in deep with Mantel who knows you know and says, Come on this glorious, terrible journey with me one last time.
(Is every step of that journey pure bliss? I might be one of those readers who feels there's a lot of wandering over old territory. For me, Cromwell is more fascinating when he has Henry and his women to play off of. His fortunes turn on these characters and without them, he can seem impregnable. But then Mantel gives you a scene where Cromwell is examining what may or may not be the remains of Thomas Becket and you're reminded that no one explores the lethality of court life better.)
I'm a passionate re-reader, especially in times of stress. One of my perennials is David Handler's Hoagy and Lulu series about the celebrity ghost writer whose clients are nearly all killed or killers and his basset hound partner. For me, there is nothing not to love about these books. They're witty, gossipy, steeped in 80s New York detail, and I never feel insulted by the resolution. Handler is brilliant at doing quick vivid sketches for his cast of suspects—no easy task. After a long absence, Hoagy and Lulu are back. Their latest is The Man in the White Linen Suit.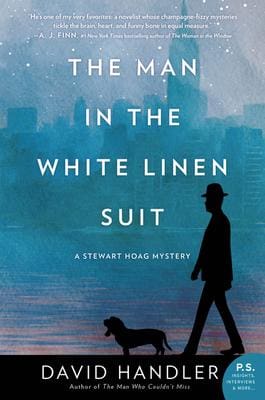 Finally, I'm having a good old wallow in 1911 New York with Nancy Bilyeau's Dreamland. Inspired by the life of Peggy Guggenheim, the novel follows a Gilded Age heiress through her summer adventure in Coney Island, which includes trying to clear her artist boyfriend of murder. The novel is wonderfully generous with period detail, from wondrous bookshops to high teas and the sights and sounds of the boardwalk. For a New Yorker who can't wander her city right now, it's a perfect escape.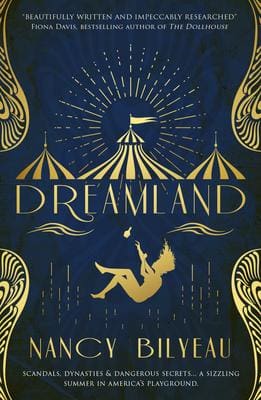 *****
You can order Mariah Fredericks' Jane Prescott mysteries through the Web Store. https://bit.ly/3cVrFN0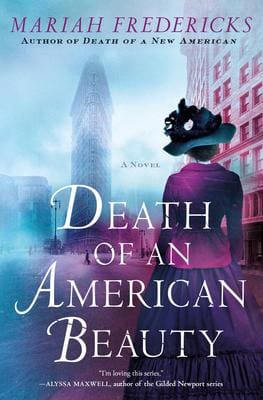 Death of an American Beauty is the third in Mariah Fredericks's compelling series, set in Gilded Age New York, featuring Jane Prescott.
Jane Prescott is taking a break from her duties as lady's maid for a week, and plans to begin it with attending the hottest and most scandalous show in town: the opening of an art exhibition, showcasing the cubists, that is shocking New York City.
1913 is also the fiftieth anniversary of Lincoln's Emancipation Proclamation speech, and the city's great and good are determined to celebrate in style. Dolly Rutherford, heiress to the glamorous Rutherford's department store empire, has gathered her coterie of society ladies to put on a play—with Jane's employer Louise Tyler in the starring role as Lincoln himself. Jane is torn between helping the ladies with their costumes and enjoying her holiday. But fate decides she will do neither, when a woman is found murdered outside Jane's childhood home—a refuge for women run by her uncle.
Deeply troubled as her uncle falls under suspicion and haunted by memories of a woman she once knew, Jane—with the help of old friends and new acquaintances, reporter Michael Behan and music hall pianist Leo Hirschfeld—is determined to discover who is making death into their own twisted art form.