Sometimes, I feel a little guilty asking authors to write a piece for "Distractions". So many of them are busy writing. But, once I see what they wrote, and the books they suggested, I don't feel bad. Krista Davis has a busy schedule, and a new book out, The Diva Spices It Up. But, she took time to suggest a book. You can find Davis' books, and the books she suggests, in the Web Store. https://store.poisonedpen.com/
Krista Davis is the New York Times bestselling and four-time Agatha Award-nominated author of the Domestic Diva Mysteries, the Pen & Ink Mysteries, and the Paws & Claws Mysteries. She lives in the Blue Ridge Mountains of Virginia with two cats and a brood of dogs. Her friends and family complain about being guinea pigs for her recipes, but she notices they keep coming back for more. Please visit her at KristaDavis.com.
Thank you, Krista.
*****
Diving into a book to escape it all is such a perfect diversion. I have a book coming out and two to write, so I feel a little bit guilty for turning my attention away from the work at hand but I sneak a read now and then anyway.
Around the holidays I took a very big step. They call it "ditching the Dish" or "cutting the cord." I finally joined the ranks of people who watch streaming shows on TV. I'm crazy for BritBox and Acorn. If you're wondering why I'm talking about TV instead of books, it's because I was introduced to some books I had overlooked. I love Agatha Raisin! One of my friends had told me she didn't care for Agatha Raisin because she found her too acerbic, so I had avoided reading the books (this friend is usually very book-reliable and belongs to two book clubs). I'll admit that Agatha can be sharp and somewhat narrow in her views, but M.C. Beaton does a lovely job of righting Agatha's perceptions and behavior. I started with the first in the series, The Quiche of Death.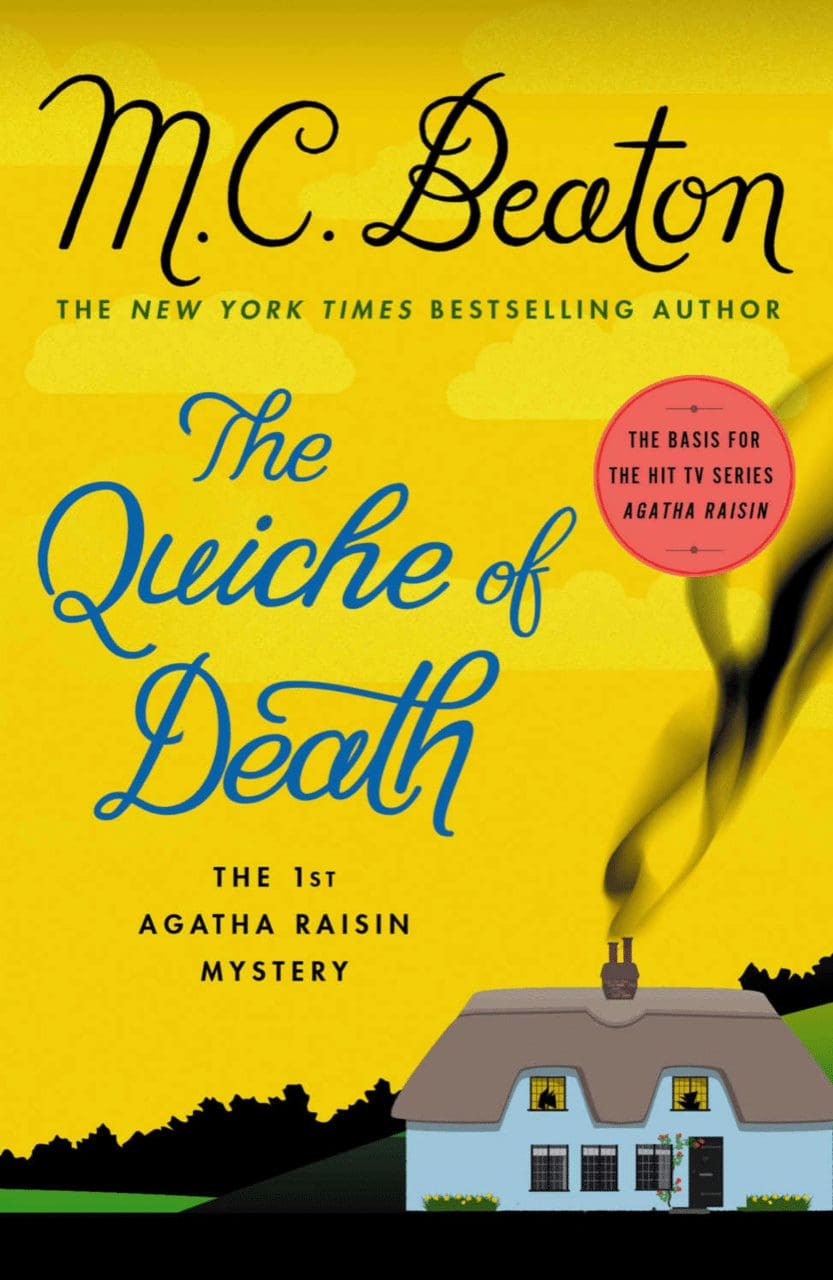 It differs slightly from the show but is a delightful mystery full of interesting characters. The stunning Cotswalds of England make a perfect location for cozy mysteries. I'm sorry to say that M.C. Beaton passed away a few months ago, but she wrote thirty-one books in this addictive series, surely enough to entertain even the fastest reader for a good while.
Occasionally I feel compelled to read something that is outside of the cozy mystery subgenre. I have always read the entire spectrum of mysteries, so I chose Then She Was Gone. For those interested in domestic noir, the plot is definitely compelling. I had to find out what had happened. An engaging book but dark.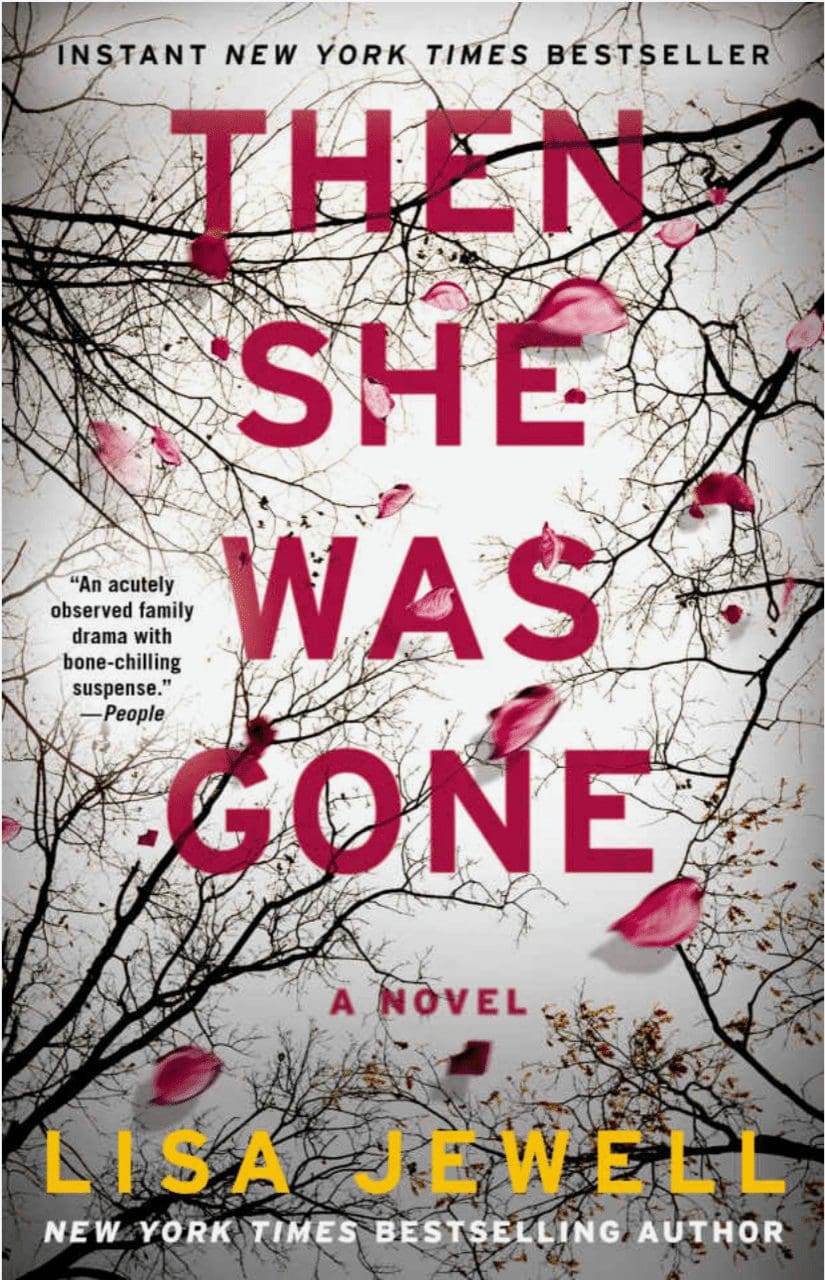 Laura Childs's latest book, Lavender Blue Murder, is a perfect cozy escape. Set in charming Charleston with an authentic Southern atmosphere, it moves at a good pace with twists, turns, and clever surprises. Never a dull moment! I found myself thinking I really should bake some scones and whip cream.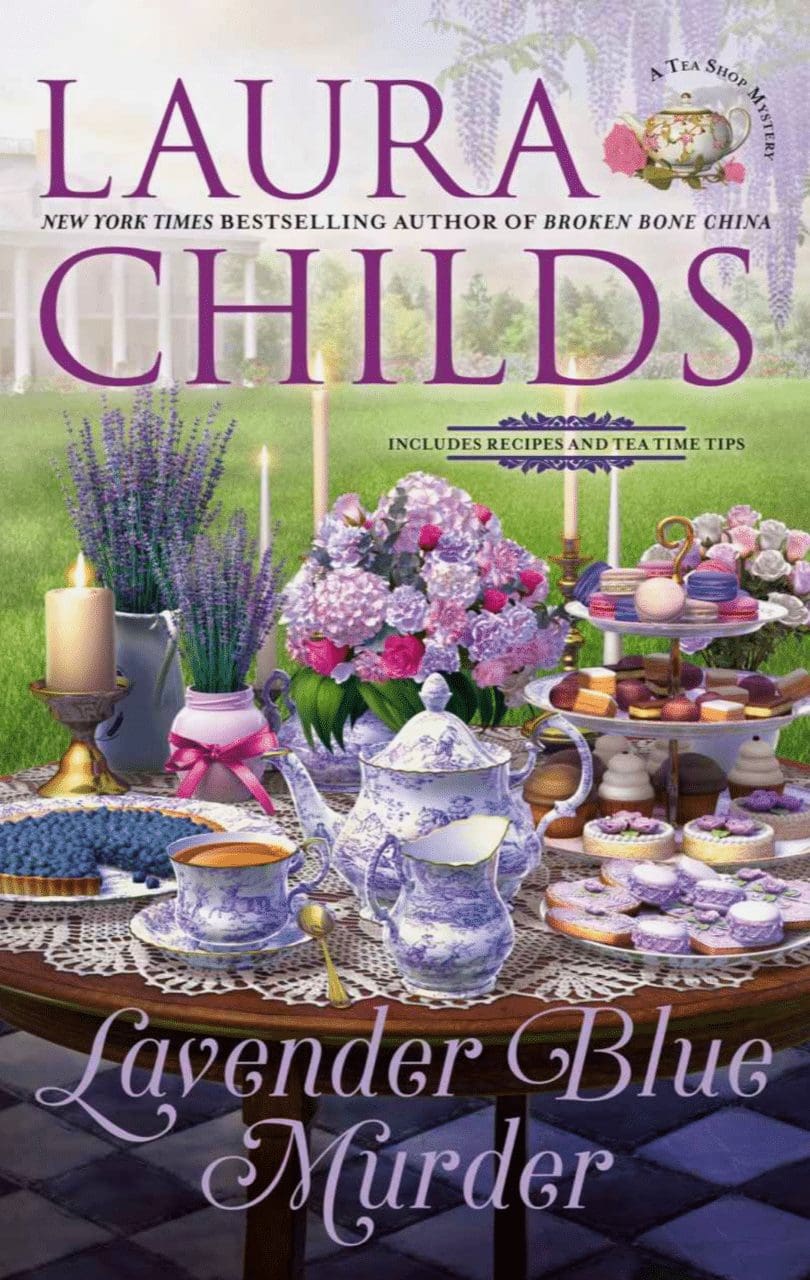 And finally, many of you have heard by now that our dear friend, author Sheila Connolly, passed away. I have started reading her last book, Fatal Roots. The protagonist is part American and I like the notion that I am with Sheila again, on an adventure with her as I read. For those who did not know Sheila, the book is set in Ireland and no one could reveal it to us better than Sheila, who wrote of it so lovingly.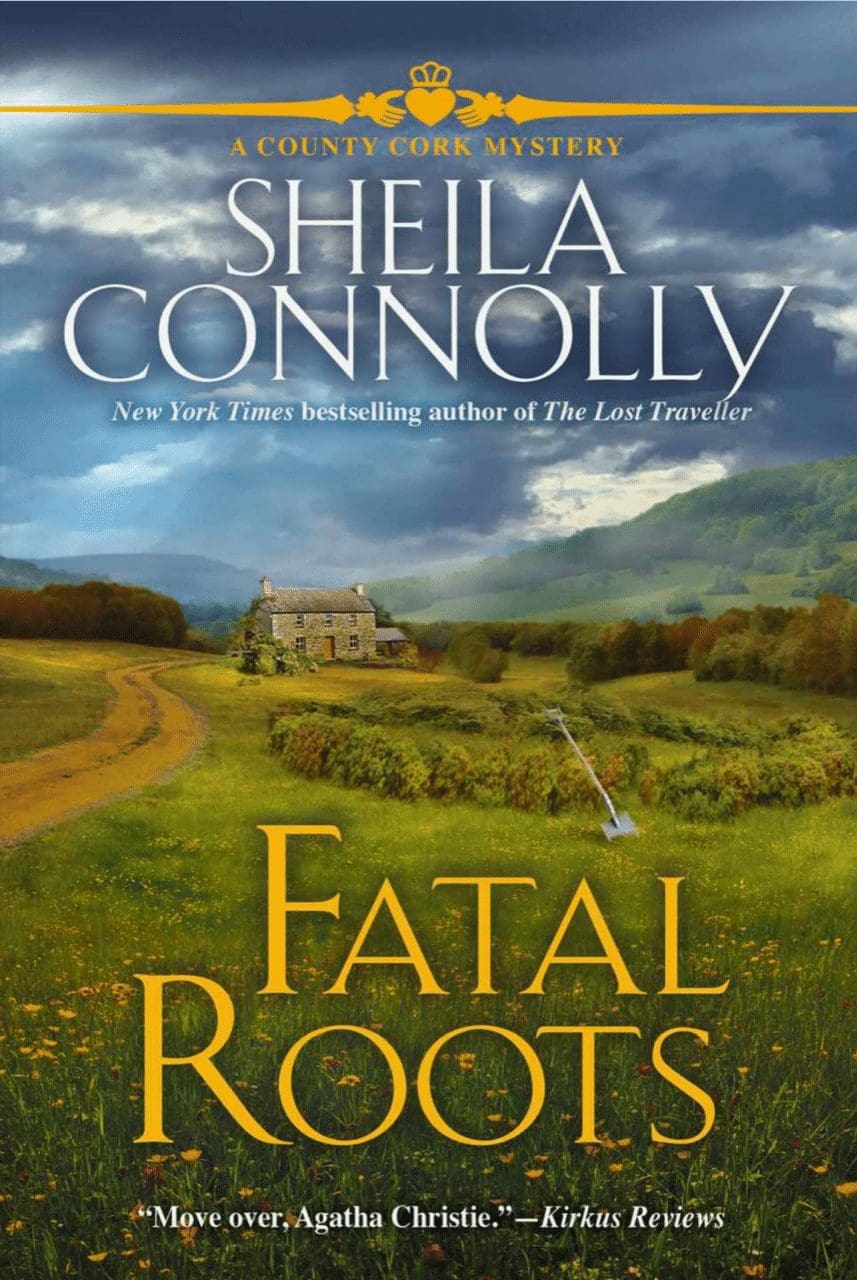 *****
Thank you, Krista, for the "Distractions", and your comments about Sheila Connolly.
The thirteenth book in Krista Davis' Domestic Diva series, The Diva Spices It Up, has just been released. You can order this book, and Davis' other ones, through the Web Store. https://bit.ly/35lLvhk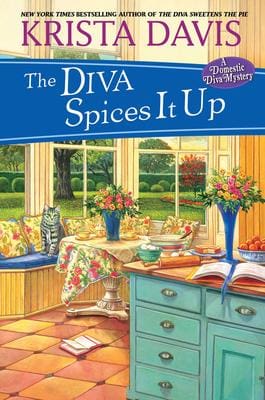 She's a young Martha Stewart…in Old Town Virginia!
New York Times bestselling author Krista Davis delights with the 13th in her enormously popular and completely charming Domestic Diva Mystery series. When a celebrity ghostwriter dies on the job, it's up to Sophie Winston, Old Town, Virginia's favorite entertaining expert and sporadic sleuth, to whip up an impromptu investigation…
Sophie never considered ghostwriting as a side gig, until former actress and aspiring lifestyle guru, Tilly Stratford, trophy wife of Wesley Winthrope, needs someone to write her celebrity cookbook. Sophie agrees, hoping she'll earn enough bread on this assignment to finish her bathroom renovations. But as it turns out, Sophie isn't the first foodie to get a taste for recipe ghostwriting, and if the marginalia are any indication, this project could be a killer…
Wesley claims professional ghostwriter, Abby Bergeron, suddenly abandoned Tilly's cookbook with no warning. But Sophie quickly discovers that Abby may be more ghost than writer now…and her disappearance was no accident. So Sophie cracks open a fresh investigation but sifting the seasoned murderer from this sampling of salty suspects won't be easy. Will Sophie savor another case closed or will the culprit simply melt away?