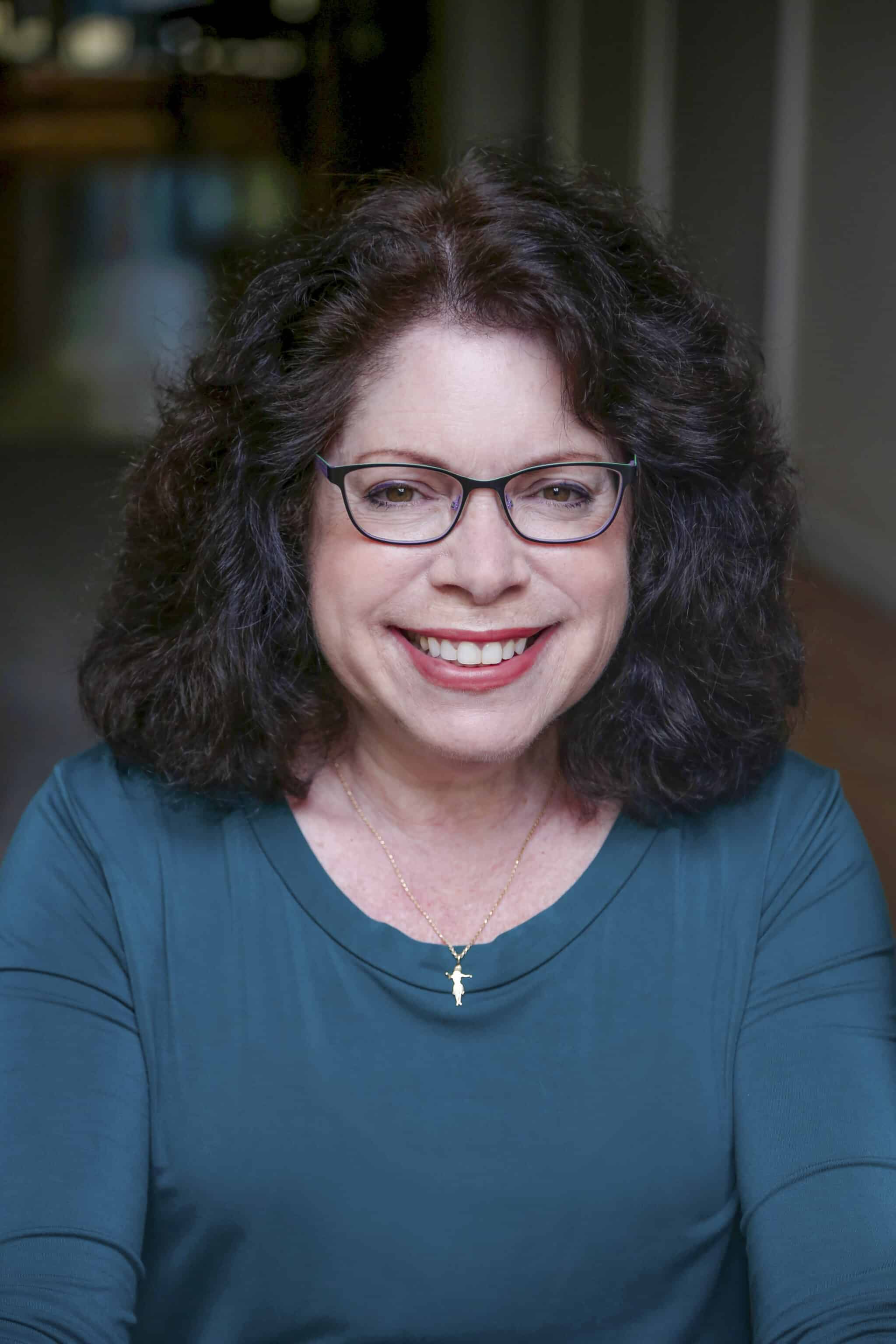 You might recognize Ellen Byron as the Agatha and Lefty Award-winning author of the Cajun Country Mysteries. You might not know she's launched a second series, the Catering Hall Mysteries, as Maria DiRico. More on that later, but you can find her books in the Web Store. https://store.poisonedpen.com/
Ellen's Cajun Country Mysteries have won the Agatha award for Best Contemporary Novel and multiple Lefty awards for Best Humorous Mystery. Her new Catering Hall Mystery series, written as Maria DiRico, launched with Here Comes the Body and was inspired by her real life. She's an award-winning playwright and non-award-winning TV writer of comedies like WINGS, JUST SHOOT ME, and FAIRLY ODD PARENTS. But she considers her most impressive credit working as a cater-waiter for Martha Stewart. https://www.ellenbyron.com/
Check for Ellen Byron's book "Distractions" in the Web Store. https://store.poisonedpen.com/
I come from a family of readers. For years, we had a cottage on Connecticut's Bantam Lake, a bucolic setting if there ever was one. What did we do during our weekend getaways to our lakeside home? Sit inside and read. It's always been my number one pastime.
With #SafeAtHome the motto of the moment in Los Angeles, I find I actually have a little less time to read than usual. My husband is working from home, so we're sharing an office. Our daughter's college, New Orleans' Loyola University, closed the campus and switched to online education, so she's home too. You know who else is around a lot more than usual? The local wildlife. Emboldened by a lack of cars and people, coyotes, hawks, and owls are making their presence known in our hillside neighborhood. This means that rather than let Pogo, our little chihuahua mix, wander out the doggy door whenever he feels like it, I'm constantly walking him, which also eats into reading time.
Given these current life distractions, I'm plowing through my TBR pile a bit slower than usual. Still, a day without reading doesn't exist for me. Here are two current – and one future "" favorites:
COPPER, IRON, AND CLAY: A SMITH'S JOURNEY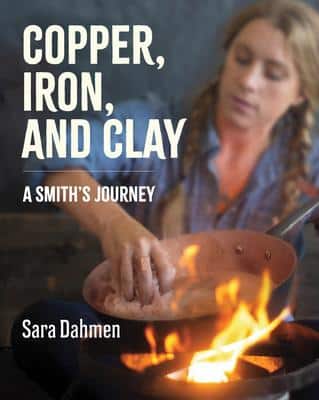 This homage to classic American cookware – written by a real life coppersmith – is both gorgeous to look at and fascinating to read. Plus, it's got recipes. Talk about a hat trick! Edith Maxwell (aka/Maddie Day) and I e-met author Sara Dahmen during one of publicist Dana Kaye's great webinars. Sara's book launched April 28 and she lost all of her promotional opportunities, including a spot on The Today Show. Edith and I felt terrible for her and agreed that the topic of the book was a perfect fit for culinary cozies. We enlisted fellow author Leslie Karst, who happens to be a trained chef, and the three of us threw Sara a Facebook party. She even made copper straws as a giveaway. How cool is that?
MY FAIR LATTE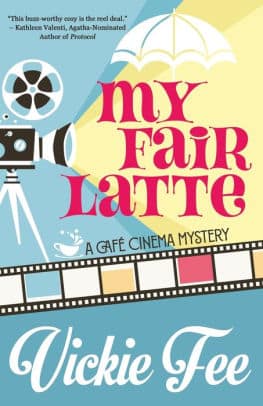 Vickie Fee is a blogmate of mine at Chicksonthecase.com, so I'm predisposed to love anything she writes. But her latest book really hit a cozy home run for me. It's got everything you'd want in a light read. Charming setting? Check. Likeable, engaging characters? Check. Twists I didn't see coming? Check. To be honest, I hate coffee in all forms. (Yes, even coffee ice cream. Blecch.) The entire barista culture is lost on me, yet I was totally rooting for heroine Halley Greer's ambitious plan to re-open an old theatre as a coffee and wine bar showing classic films. That's how much I enjoyed My Fair Latte.
DEATH OF AN AMERICAN BEAUTY.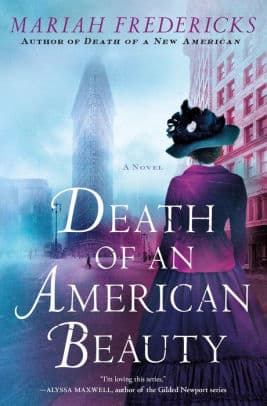 Full disclosure: I haven't read this book yet, but I wanted to include it because I love Mariah Fredericks' Jane Prescott series so much. Like Sara, Mariah had the poor luck of launching in the dead center of this pandemic. I'm a big fan of historical mysteries in general. I could list a dozen authors right now and still feel bad for leaving a few names out. That being said, a series with a nuanced protagonist that's set in the Gilded Age of my New York City hometown will always go straight to the top of my TBR pile, especially if the writing is as thoughtful and evocative as Mariah's is.
Reading is such a vital part of my life. Of all our lives. During this awful national crisis, I'd like to give whoever classified books and bookstores as "non-essential" a piece of my mind.
*****
Now, I have a full disclosure. I've read Mariah Fredericks' Death of an American Beauty, and can recommend it as a well-researched, fascinating historical mystery of Gilded Age New York with all of its class, social and racial issues. I've also read "Maria DiRico's" fun cozy mystery, Here Comes the Body with a street-smart amateur sleuth, loyal to her own family, tender-hearted over pets, kind to grandmothers, respectful to her elders. Check out all the mentioned books in the Web Store. https://store.poisonedpen.com/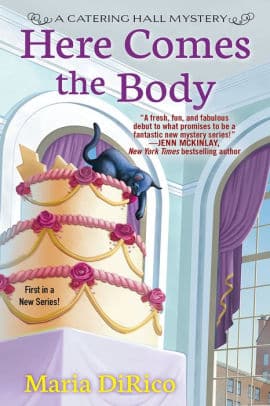 After her philandering husband's boat went down, newly single Mia Carina went back to Astoria, the bustling Queens neighborhood of her youth. Living with her nonna and her oversized cat, Doorstop, she's got a whole new life—including some amateur sleuthing . . .

Mia is starting work at Belle View, her father's catering hall, a popular spot for weddings, office parties, and more—despite the planes that occasionally roar overhead on their way to LaGuardia and rattle the crystal chandelier. Soon she's planning a bachelor party for a less-than-gentlemanly groom. But it goes awry when the gigantic cake is wheeled in and a deadly surprise is revealed . . .
 
Since some of her family's associates are on the shady side, the NYPD wastes no time in casting suspicion on Mia's father. Now, Mia's going to have to use all her street smarts to keep him out of Rikers Island . . .
 
Italian recipes included!

"Mamma mia! What a nifty story. This endearing new heroine has a lot on her plate—all of it delicious fun!"
—Laura Levine, author of Death of a Gigolo

"A catered feast of a mystery."
—Sherry Harris, author of Let's Fake a Deal/
*****
And, watch for, or pre-order Ellen Byron's September release in the Cajun Country series, Murder in the Bayou Boneyard.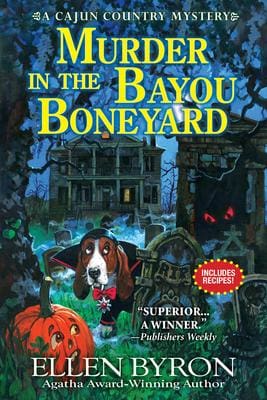 Maggie Crozat has the Halloween heebie-jeebies in USA Today bestselling and Agatha Award-winning author Ellen Byron's howlingly funny sixth Cajun Country mystery.
Maggie Crozat, proprietor of a historic Cajun Country B&B, prefers to let the good times roll. But hard times rock her hostelry when a new cell phone app makes it easy for locals to rent their spare rooms to tourists. With October–and Halloween–approaching, she conjures up a witch-crafty marketing scheme to draw visitors to Pelican, Louisiana.
Five local plantation B&Bs host "Pelican's Spooky Past" packages, featuring regional crafts, unique menus, and a pet costume parade. Topping it off, the derelict Dupois cemetery is the suitably sepulchral setting for the spine-chilling play Resurrection of a Spirit. But all the witchcraft has inevitably conjured something: her B&B guests are being terrified out of town by sightings of the legendary rougarou, a cross between a werewolf and vampire.
When, in the Dupois cemetery, someone costumed as a rougarou stumbles onstage during the play–and promptly gives up the ghost, the rougarou mask having been poisoned with strychnine, Maggie is on the case. But as more murders stack up, Maggie fears that Pelican's spooky past has nothing on its bloodcurdling present.