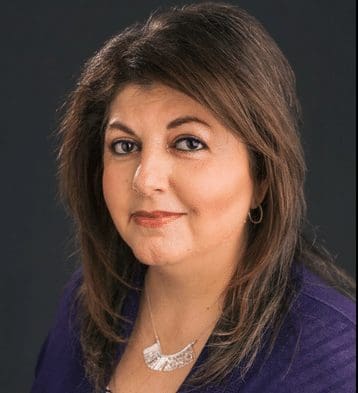 I discovered D. M. Quincy's books with the first Atlas Catesby mystery, Murder in Mayfair. It was only after I read all three of the historical mysteries in the series that I learned she also writes historical romances as Diana Quincy. Her Night with the Duke will be released September 29. But, she doesn't discuss mysteries or romances with her book "Distractions" today. You can find Quincy's suggestions, and her own books, in the Web Store. https://store.poisonedpen.com/
D. M. Quincy is an award-winning journalist who–after covering many unsolved murders–decided to conceive her own stories in which a brilliant amateur detective always gets the bad guy (or girl). As a US Foreign Service brat, D. M. was bitten by the travel bug practically at birth, and like her protagonist Atlas Catesby, tries to visit far-flung places as often as she can. When she isn't hunched over her laptop researching ways for her villains to kill people, D. M. devours foreign television mystery series on Netflix and plots her next travel adventure. She lives in Virginia with her family.
Thank you, Diana, for your book "Distractions".
*****
None of the books on my list were published recently because I rarely manage to read new releases in a timely fashion. But here are the new-to-me novels I've read and loved recently. You'll notice, there are no mysteries on this list. Although I love mysteries, I tend to stay away from them while I'm writing because I don't want any bits from the books I'm reading to influence what I put down on the page.
Where the Crawdads Sing by Delia Owens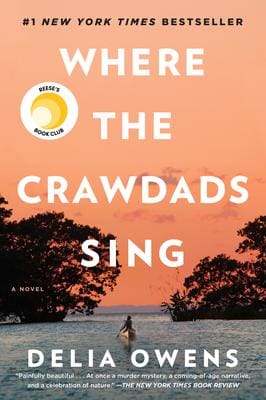 Probably my favorite book of my year (the book's been out for a while.) Owens is a zoologist and her knowledge of the natural world imbues this story with authenticity. Emotional, beautifully-written and evocative, this story of a girl who grows alone up in the swamp only to be accused of murder, stayed with me for a long time.
The Dutch House by Ann Patchett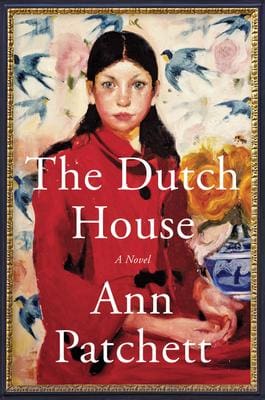 I have been meaning to read Ann Patchett for quite a while and now I'm mad at myself for waiting so long. But, on the plus side, that delay means I can indulge in Patchett's backlist. This story has an almost fable-like quality, complete with a wicked stepmother and disenfranchised children. But it's really about family—not just your blood family, but also those you meet along the way who become emotionally indispensable to you throughout your life.
The Great Alone by Kristin Hannah
The Alaskan wilderness, the backdrop of this novel, is a major character in this novel about survival, love and marital dysfunction. Hannah's own personal knowledge of Alaska—she once lived there—adds a level of emotional purity to the storytelling.
Next Year in Havana by Chanel Cleeton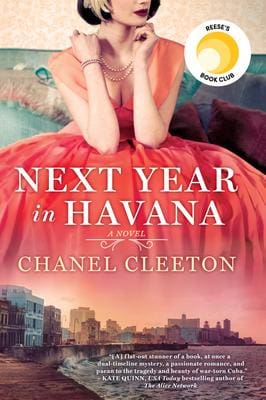 Here's another book that's been on my Kindle for a while. Amid the romance and upheaval of revolution, Cleeton's poignant novel beautifully captures the longing Cuban expatriates have for the country they fled after Fidel Castro came to power, many of them never expecting their exile to last a lifetime.
*****
Thank you, Diana. If you're interested in ordering D. M. Quincy's Atlas Catesby mysteries, you can find them here in the Web Store. https://bit.ly/2x1W9Nz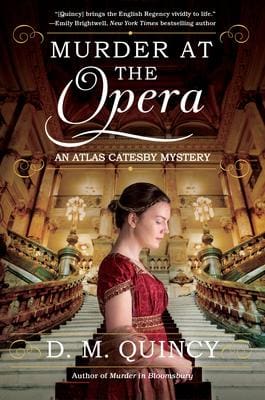 Murder at the Opera is the most recent release in the series.
When a nobleman's mistress is gunned down on the steps of the Covent Garden opera house, brilliant adventurer Atlas Catesby discovers a sinister family connection that compels him to investigate.
London, 1815. Amateur sleuth Atlas Catesby is about to discover the dark side of the bright lights. His long-awaited night at the opera with Lady Lilliana ends abruptly when a notorious courtesan is shot to death in Covent Garden.
The infamous victim was the mistress of the powerful Marquess of Vessey. Atlas believes that the marquess–his former brother in law–is responsible for the long-ago death of Atlas's sister, Phoebe. Atlas seizes the opportunity to potentially avenge his sister's death. But his inquiry is complicated when Phoebe's grown son implores Atlas to help prove Vessey's innocence.
Plunging into the cutthroat backstage life of the theatre community, the adventurer and the noblewoman soon discover that ruthless professional rivalries can escalate into violence, setting the stage for death in Murder at the Opera, D. M. Quincy's third riveting Atlas Catesby mystery set in Regency England.
*****
If you're a fan of historical romances, you might want to check out Diana Quincy's September release, Her Night with the Duke. The Poisoned Pen takes preorders through the Web Store. https://bit.ly/3bshLS9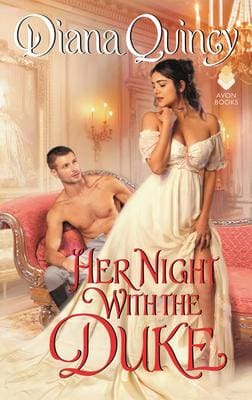 Desire knows no reason…
When Lady Delilah Chambers finds herself stranded at a country inn on a rain-swept evening, she's forced to fend off a group of ruffians with the help of a handsome gentleman. Irresistibly drawn to each other, Leela and the stranger spend one reckless night in each others' arms—and then go their separate ways. But the very next day Leela receives the shock of her life when she meets the duke who is set on wedding her beloved stepdaughter.
When it finds two destined hearts…
One night isn't enough with a woman as fierce, fiery, and brilliant as Leela. Elliot Townsend, Duke of Huntington, cannot believe his good fortune when their chance encounter leads to an unforgettable evening of passion. Yet Hunt's luck runs out when he is introduced to his prospective mother-in-law. Dowagers aren't supposed to look like this…
Leela and Hunt are determined to keep each other at arm's length, which should be easy enough for two intelligent adults with reputations to uphold. The problem is all logic is lost when it comes to a passion that refuses to be ignored.