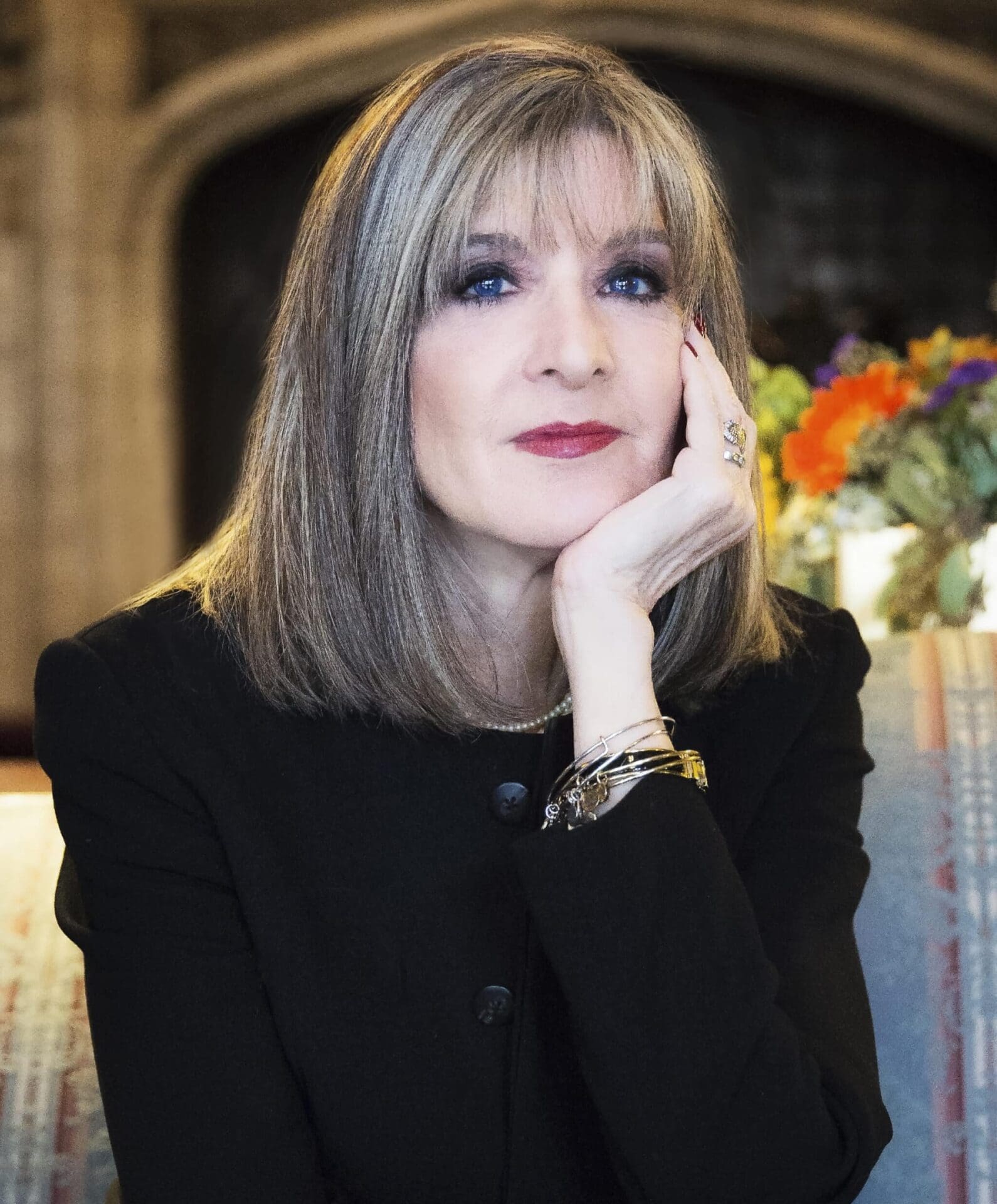 I hope you're enjoying the notes the authors are sending to us while we're all at home. Each one puts their own spin on their introduction to their "Distractions". It's fascinating to see the books the authors are picking. Hank Phillippi Ryan is giving us a wide variety of suggestions. Those books can be found in the Web Store. https://store.poisonedpen.com/
Today, Hank Phillippi Ryan is The Poisoned Pen's featured author. Hank is on-air investigative reporter for Boston's WHDH-TV, winning 36 EMMYs and dozens more journalism honors. Nationally bestselling author of 11 thrillers, Ryan's also an award-winner in her second profession—with five Agathas, three Anthonys, the Daphne, and the coveted Mary Higgins Clark Award. Critics call her "a master of suspense." Her highly-acclaimed TRUST ME is an Agatha nominee and was chosen for numerous prestigious Best of 2018 lists. Hank's current book is THE MURDER LIST: an Agatha and Mary Higgins Clark Award nominee. Watch for THE FIRST TO LIE, coming in August.
Hank Phillippi Ryan's books are available through the Web Store. You can even pre-order her forthcoming book, The First to Lie. https://bit.ly/2RXT88e
Thank you, Hank.
*****
So how are you reading these days? Are you totally focused, letting go of reality by putting yourself inside a book? Are you wrapping yourself in old favorite, because you are certain of how they end, unlike the world? Or are you trying something new, hoping that novelty will distract you?
My theory is that we want a little of each: something we rely on, but also something that's new. So in the spirit of "if you liked this, you'll like that" readalikes, here's a way to have both.
Do you love the intense spy versus spy of The Charm School (Nelson DeMille)  and Day of the Jackal (Frederick Forsyth)?  If you have not read them, lucky you. Start with those.  But if they're already your faves, you'll revel in a new secret mission book. Cara Black's fabulous Three Hours in Paris (a woman sharpshooter is sent to kill Hitler) is just what you need.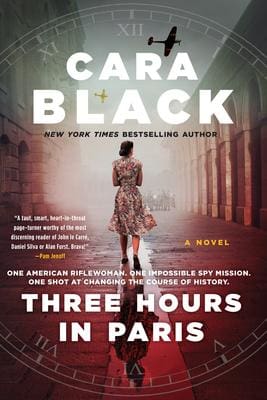 If a twisted surprising  domestic suspense is your go-to, start with SJ Watson"˜s seminal Before I Go To Sleep, and Clare Mackintosh's simmering I Let You Go. ( There are so many wonderful ones: The Last Mrs. Parrish (Liv Constantine), and The Couple Next Door (Shari Lapena)   and The Wife Between Us (Sarah Pekkanen and Greer Hendricks)).  Then move on to brand new super-twisty books like Jennifer Hillier"˜s Little Secrets, and Hannah Mary MacKinnon"˜s Sister Dear. They will keep you guessing every second.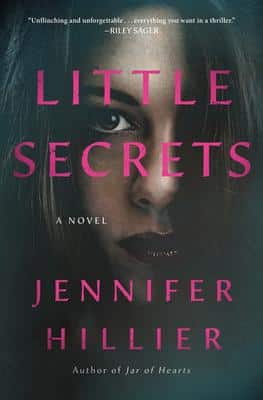 Are you going back to the classics? I've thought about rereading all the Agatha Christies. Good idea, right? So start with the iconic Murder on the Orient express, which still surprises and amazes me every time. And then try Andrew Wilson's Agatha Christie-as-main-character novels—try A Talent for Murder, which is clever and terrific.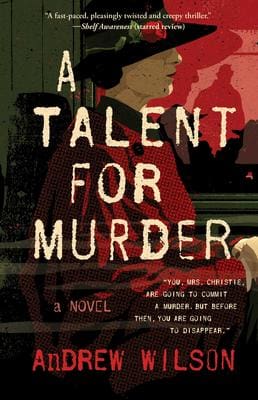 Remember Herman Wouk's  riveting Winds of War? A big saga is always reassuring, with characters you can love and hate, and immensely high stakes. Maybe try that classic again.  And to prove that other generations lived through horrific times, do not miss Charles Todd's chilling and perceptive  inspector Rutledge series, beginning with A Test of Wills.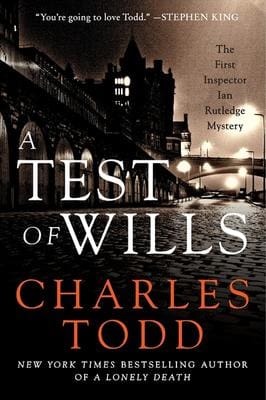 And I cannot resist two non-fiction books for all of us who think about words every day. Andy Martin's Reacher Said Nothing, a super close-up examination of how Lee Child wrote Make Me. It's a revelation. And do not miss the droll and fabulous Dreyer's English, by the Benjamin Dreyer , the editor extraordinaire. He gives us grammar lessons–with sophistication and humor.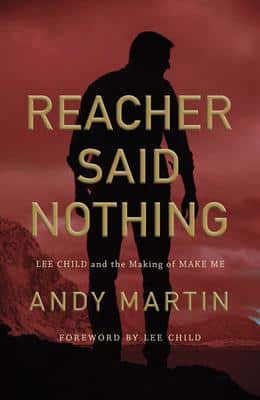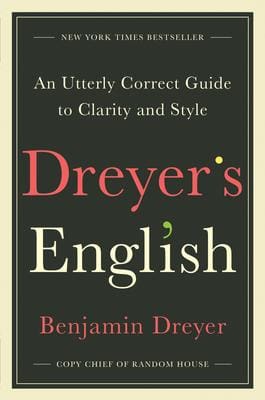 It's always safe inside a book, right? We can solve someone else's problems, and live in another time. We can stop if the adventure is too stressful—it's just a story! And even read the ending first.
Cannot wait to share reading choices with you in person. 
*****
If you didn't find anything to read in Hank Phillippi Ryan's list, you're not trying hard enough. Or, maybe you're waiting for Ryan's own books. You can find them in the Web Store. https://bit.ly/2RXT88e
The Murder List is Ryan's current book.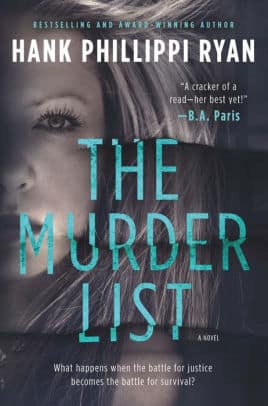 The Murder List is a new standalone suspense novel in the tradition of Lisa Scottoline and B. A. Paris from award-winning author and reporter Hank Phillippi Ryan.
"An exhilarating thrill ride that keeps you turning pages.. Ryan deftly delivers a denouement as shocking as it is satisfying."–Liv Constantine, bestselling author of The Last Mrs. Parrish and The Last Time I Saw You
Law student Rachel North will tell you, without hesitation, what she knows to be true. She's smart, she's a hard worker, she does the right thing, she's successfully married to a faithful and devoted husband, a lion of Boston's defense bar, and her internship with the Boston DA's office is her ticket to a successful future.
Problem is–she's wrong.
And in this cat and mouse game–the battle for justice becomes a battle for survival.
The Murder List is a new standalone suspense novel in the tradition of Lisa Scottoline and B. A. Paris from award-winning author and reporter Hank Phillippi Ryan.
*****
Maybe you want to pre-order Ryan's August release, The First to Lie.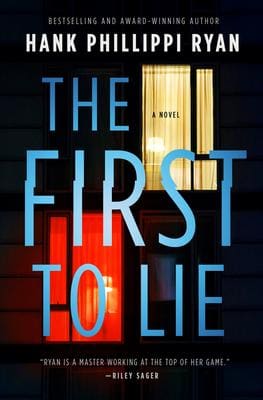 Bestselling and award-winning author and investigative reporter Hank Phillippi Ryan delivers another twisty, thrilling cat and mouse novel of suspense that will have you guessing, and second-guessing, and then gasping with surprise.
We all have our reasons for being who we are—but what if being someone else could get you what you want?
After a devastating betrayal, a young woman sets off on an obsessive path to justice, no matter what dark family secrets are revealed. What she doesn't know—she isn't the only one plotting her revenge.
An affluent daughter of privilege. A glamorous manipulative wannabe. A determined reporter, in too deep. A grieving widow who must choose her new reality. Who will be the first to lie? And when the stakes are life and death, do a few lies really matter?