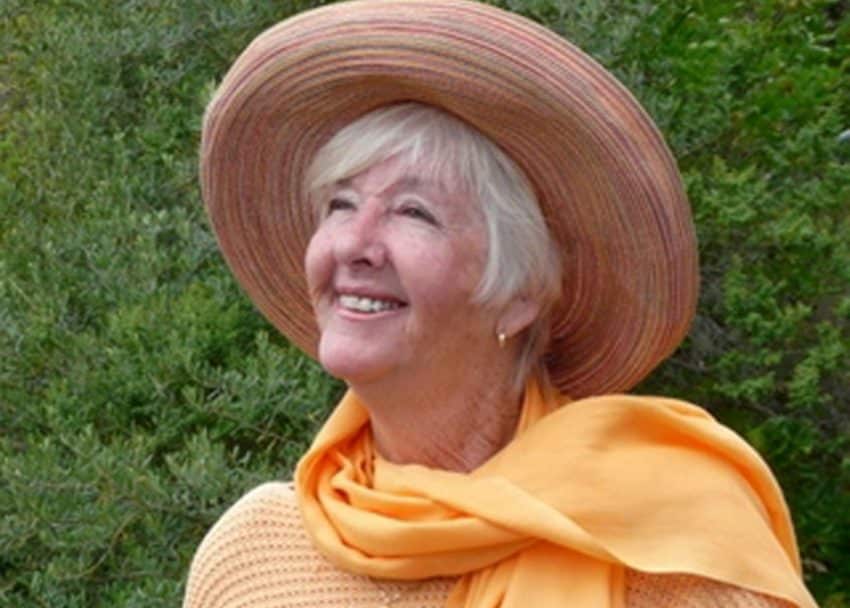 It's always a joy to bring you a piece from Rhys Bowen, and today she has several book Distractions for us. She's the author of several beloved series, the Lady Georgie books (Her Royal Spyness), the Molly Murphy mysteries, and, going back in time, the Evan Evans ones. These books are available through the Web Store, along with signed copies of her latest historical mystery, Above the Bay of Angels. https://bit.ly/2LV4U1i You can also find Bowen's "Distractions" in the Web Store. https://store.poisonedpen.com/
Rhys Bowen is the New York Times bestselling author of more than forty novels, including The Victory Garden, The Tuscan Child, and the World War II""based In Farleigh Field, the winner of the Left Coast Crime Award for Best Historical Mystery Novel and the Agatha Award for Best Historical Novel. Bowen's work has won twenty honors to date, including multiple Agatha, Anthony, and Macavity awards. Her books have been translated into many languages, and she has fans around the world, including seventeen thousand Facebook followers. A transplanted Brit, Bowen divides her time between California and Arizona. To learn more about the author, visit www.rhysbowen.com. She's also part of the team of seven authors who blog at https://www.jungleredwriters.com/
Thank you, Rhys.
*****
Hi, Rhys Bowen reporting in from isolation. It's not too hard here as we are at our Arizona winter home, everything is in full bloom, the sun is shining and we are surrounded by hills. I have a good office to get lots of work done—only I'm finding it really hard to concentrate and work. Is that true for you? And I have a books I've been dying to read, plenty of time…but I can't seem to pick them up, and especially I don't want to tackle dark subjects.
So here are three books I've enjoyed over the past couple of weeks:
Julia Spencer-Fleming's Hid From Our Eyes.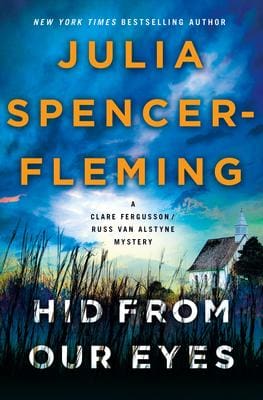 I had read this months ago when I was asked to blurb it, but now, with publication day this week and having to do an online chat about it, I re-read it and enjoyed it as much as the first time—maybe a little more now that I knew whodunnit. I love the idea of three stories, three time periods, all cleverly interwoven with one of the main characters involved in past and present crimes. Well done, Julia.
Donna Leon's Inspector Brunetti series.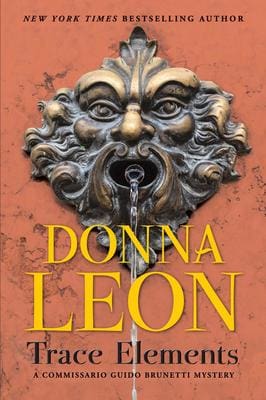 I'm just finishing writing a book set in Venice, a place I have loved since we spent childhood summers there. So re-reading this series is helping me to stay in that glorious space. I find as I read the books (some of which I've read before, some are new) that I am smiling and saying, "Oh, I know where coffee shop is!  I've crossed that bridge."  For those of you who have not read the books, they are all compelling mysteries but with the addition of a deep knowledge and great feel and love for Venice. And a very real and warm and human protagonist.
Don't smile, but I've just re-read the Chronicles of Narnia.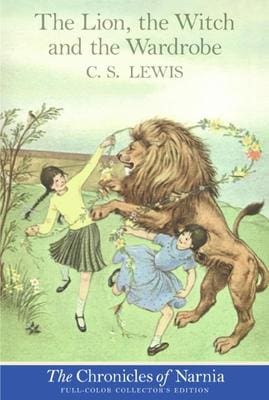 Such good stories and so perfect for this difficult time. So reassuring to know that good triumphs over evil in each of the books and that it all comes right in the end.
The last book I want to mention is my own latest book that came out in February and hasn't had the usual amount of hype because of the crisis.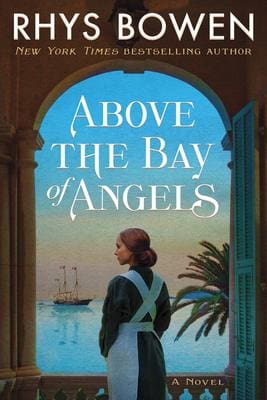 It's called ABOVE THE BAY OF ANGELS and it's a historical mystery set mainly in the South of France, featuring a young woman with a secret who becomes a cook for Queen Victoria. There is scandal and food and the South of France. A perfect recipe for a book, I think.
Stay safe and make sure you support your local bookstores, like the Poisoned Pen, many of whom will ship to you.
I remember that quote from The Best Exotic Marigold Hotel (I'm sure it came from somewhere else first but I'm not sure where). It will all come right in the end and if it is not right, it is not yet the end.We must keep repeating that.
Your friend,
Rhys Bowen
*****
Thank you, Rhys.
You can find all of the books Rhys Bowen mentioned through the Web Store, including signed copies of her latest book, Above the Bay of Angels. Here's the summary of that book.
"…Sweeping and intimate, warm and gripping. I loved it!" —Louise Penny, #1 New York Times bestselling author of the Chief Inspector Gamache novels
A single twist of fate puts a servant girl to work in Queen Victoria's royal kitchen, setting off a suspenseful, historical mystery by the New York Times bestselling author of The Tuscan Child and The Victory Garden.
Isabella Waverly only means to comfort the woman felled on a London street. In her final dying moments, she thrusts a letter into Bella's hand. It's an offer of employment in the kitchens of Buckingham Palace, and everything the budding young chef desperately wants: an escape from the constrictions of her life as a lowly servant. In the stranger's stead, Bella can spread her wings.
Arriving as Helen Barton from Yorkshire, she pursues her passion for creating culinary delights, served to the delighted Queen Victoria herself. Best of all, she's been chosen to accompany the queen to Nice. What fortune! Until the threat of blackmail shadows Bella to the Riviera, and a member of the queen's retinue falls ill and dies.
Having prepared the royal guest's last meal, Bella is suspected of the poisonous crime. An investigation is sure to follow. Her charade will be over. And her new life will come crashing down—if it doesn't send her to the gallows.
*****
One final treat. Here's a recent book chat between Rhys Bowen and Barbara Peters, owner of The Poisoned Pen Bookstore. Signed copies of both books they discuss, Julia Spencer-Fleming's Hid From Our Eyes, and Cara Black's Three Hours in Paris, are available through the Web Store. https://store.poisonedpen.com/