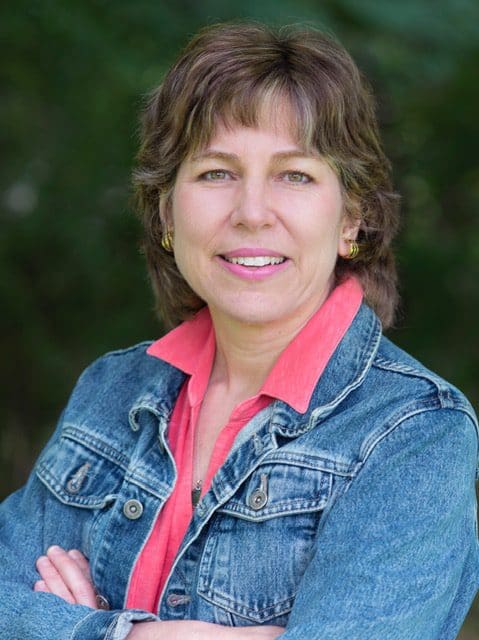 Suszanne Chazin, author of the Jimmy Vega mysteries, agreed to write a guest post, not an easy job when it's hard to concentrate right now. Chazin's latest, Voice with No Echo, is released on Tuesday, March 31. You can order copies of Chazin's books through the Web Store. https://bit.ly/39pGzs3
*****
He said/She said: Why I love male and female leads in mysteries
I've been binge-reading some of my favorite mystery series while we're in lock-down here in New York: Dennis Lehane's old Patrick Kenzie/Angela Gennaro novels, S.J. Rozan's Bill Smith/Lydia Chin books and the Russ Van Alstyne/Clare Fergusson series by Julia Spencer-Fleming. Notice a pattern? All of them have both male and female protagonists. Just like my Jimmy Vega series, which features a homicide detective and his immigrant-activist girlfriend solving crimes in upstate New York.
Some people read a mystery series for the breathless action, the bravado of the main character or the cleverness of the crime. I've always been drawn to series where the crime is almost secondary to the sexual tension between the main protagonists. It doesn't matter whether they end up romantically involved or even stay romantically involved. Just having these sorts of questions running through a story keeps me turning pages and waiting impatiently for the next book in the series. Will they sleep together? If they do, will they regret it? Will they stay together? Will someone or something come along to break them up?
Here's my favorite story arc (and one I use in the Jimmy Vega series): the two main characters each have a stake in the crime. They start off actively disliking each other. But as the action moves along, they find they have more in common than they first realized. Dislike slowly evolves into grudging respect and finally, romance (or at least, a sense of romantic connection). There are often a ton of false steps in between and often, over the course of a series, their relationship moves up and down with each new crime or moment of self-discovery.
In Jimmy's case, he's a 43-year-old county homicide detective in upstate New York, wrestling with the death of his mother, the estrangement of his teenage daughter and a sense of rootlessness from abandoning his Puerto Rican heritage in favor of his (now ex) wife's Jewish culture. He's called in to a small town in his jurisdiction to help investigate the death of a Hispanic woman found in a reservoir. In the victim's handbag, he finds a photograph of a young child and a note: Go back to your country. You don't belong here. Was this a hate crime? And if so, where is the child?
To solve the mystery, Jimmy needs help from the Hispanic community. He turns to the head of the local immigrant advocacy center, a Harvard-educated attorney named Adele Figueroa, a woman as fiery and complex as Jimmy. Adele, like Jimmy, is New York born and Hispanic. But their backgrounds differ. Jimmy is the child of a Puerto Rican single mother. He knew poverty and discrimination growing up, but he never lived in fear of being deported. Adele's parents, by comparison, were teachers in Ecuador who came to the United States without papers and worked themselves to death to give her and her sister a better life. She wants to solve this crime and find the perpetrator as much as Jimmy, but her background makes her naturally suspicious of the police.
Of course, the sparks fly. That's where the fun comes in. Jimmy and Adele don't share the same politics, world view or faith in the law. There are things Jimmy, as a cop, can't tell Adele and things that Adele, who feels an allegiance to her (often-undocumented) clients can't share with Jimmy. Yet, they must work together, not just in one book, but throughout my whole series.
Writing about Jimmy and Adele is by far, the most fun I have with each of my books. (My fifth just came out and my sixth is due out next year). I love writing mysteries full of red herrings and action. I love when readers write me that they never guessed the ending. But for me, the relationship between my main characters is what always keeps me going.
The challenge for a series writer of course, is to keep it fresh. If two characters fall in love, then what? I solve the dilemma by creating new dilemmas. Is there a decision Adele must make that will impact Jimmy? Is there a secret Jimmy is keeping from Adele? For instance, in my second Jimmy Vega novel, Adele has an opportunity to take a new job in Washington, DC that might potentially take her out of Jimmy's life forever. In my third book, Jimmy makes a tragic mistake that threatens to imperil not only his career but hers. There are tough decisions in each book that characters have to make—with repercussions that will follow them throughout the series. Sometimes, even I don't know the outcomes until I write them.
Just as our real-life relationships are always evolving, so too, do fictional ones. How do characters cope with changes to their personal lives and careers? Does one crave intimacy more than the other? Is one more secretive? Is one more daring? A satisfying relationship in a mystery series grows as the series grows. That's what makes it fun to watch.
     Life is challenging right now, I know. We need our friends and families to help keep us sane. But what we also need right now is escape. Suspense, thrills, and yes—romance. What better way to find it while we are social distancing than watching characters make up and break up while solving a good mystery? 
*****
Here's the description of Voice with No Echo.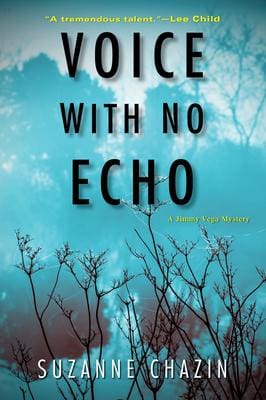 A long-buried family secret and a chance encounter with an estranged sibling force police detective Jimmy Vega to confront his deepest fears in this gripping new mystery by award-winning author Suzanne Chazin . . .

It's spring in Lake Holly, New York, a time of hope and renewal. But not for immigrants in this picturesque upstate town. Raids and deportations are on the rise, spurring fear throughout the community. 
 
Tensions reach the boiling point when the district attorney's beautiful young bride is found hanging in her flooded basement, an apparent victim of suicide. But is she, wonders Vega? If so, where is her undocumented immigrant maid? Is she a missing witness, afraid to come forward? Or an accessory to murder?
 
Vega gets more help than he bargained for when Immigration and Customs Enforcement sends an investigator to help find—and likely deport—the maid. It's Vega's half-sister Michelle, the child who caused his father to leave his mother. Now an ICE agent, Michelle tangles with Vega and his girlfriend, immigrant activist Adele Figueroa. The law is the law, Michelle reminds Vega. And yet, his heart tells him he needs to dig deeper, not just into the case but into his past, to a childhood terror only Michelle can unlock.
 
While Vega searches for the demon from his youth, he discovers one uncomfortably close by, erecting a scheme of monstrous proportions. It's a race against the clock with lives on the line. And a choice Vega never thought he'd have to make: Obey the law. Or obey his conscience. There's no margin for error . . .
*****
"¯ "¯Suzanne Chazi n"¯is a former journalist and the award-winning author of two suspense series. Her latest stars Hispanic homicide detective Jimmy Vega, an upstate New York cop wrestling with the new suburban melting pot and his own complicated place in it.  
The series has received glowing reviews for its authentic portrayal of immigrants and its timely and realistic storylines. Suzanne drew inspiration for the books from her volunteer work with immigrants and her own childhood as a first-generation American. Voice with No Echo, the fifth and latest installment, will be released March 31st. 
Suzanne's prior mystery series stars Georgia Skeehan, a New York City firefighter-turned-fire-investigator solving arsons in the macho world of the FDNY. USA Today called the series, inspired by her husband, an FDNY veteran, "searing and emotionally explosive."    When she's not writing, Suzanne can be found burning dinner, helping with homework and trying to find her muse beneath two feet of laundry. Find her at: www.suzannechazin.com.