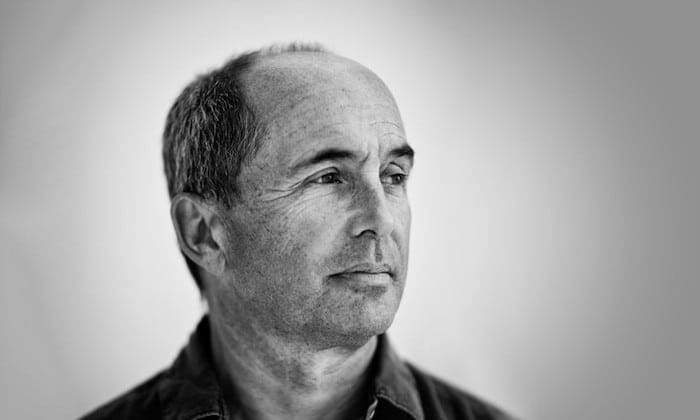 Don Winslow may have been forced to cancel his book tour for his new book, Broken, but he'll be available for Poisoned Pen fans and readers with a virtual event. The "virtual" event will happen on Monday, April 6th at 5pm. Don Winslow will discuss his work with Patrick Millikin and Barbara Peters via Facebook Live. Tune in to watch it in real time, or catch it anytime thereafter. It will also be added to the Youtube Channel. 
Don Winslow will be signing copies of Broken as originally planned, and we're still accepting orders for signed first edition copies!  Make sure you pre-order a copy of Broken through the Web Store. https://bit.ly/2UH0ehJ
Here's the description of Broken.
"One of America's greatest storytellers." "" Stephen King
No matter how you come into this world, you come out broken . . .
In six intense short novels connected by the themes of crime, corruption, vengeance, justice, loss, betrayal, guilt and redemption, Broken is #1 international bestseller Don Winslow at his nerve-shattering, heart-stopping, heartbreaking best. In Broken, he creates a world of high-level thieves and low-life crooks, obsessed cops struggling with life on and off the job, private detectives, dope dealers, bounty hunters and fugitives, the lost souls driving without headlights through the dark night on the American criminal highway.
With his trademark blend of insight, humanity, humor, action and the highest level of literary craftsmanship, Winslow delivers a collection of tales that will become classics of crime fiction.
*****
When Winslow was forced to cancel the actual book tour, the headline in Deadline read, "Coronavirus Scare Prompts Don Winslow To Cancel "˜Broken' Book Tour." Fortunately, he's doing the virtual book tour, and now you can even watch the event the day before release date for Broken.
You'll probably appreciate this comment in Mike Fleming Jr.'s article in Deadline. Fleming quotes Don Winslow. "I remember when my career started and no one showed up to see me on tour. One bookseller, Barbara Peters of Poisoned Pen, actually bought a copy of my book from her own store because she felt so bad for me. Independent bookstores stayed with me until my "˜overnight success' in my mid-50s. I will always be grateful to independent bookstores and I don't make this decision lightly because I know they will be deeply impacted. Ultimately there is nothing more important than the safety of everyone during this difficult time and that is why I made this decision. However, I truly feel like several of the short novels in Broken represent my best work as a writer and I hope people will seek out and order the book."
*****
Consider supporting The Poisoned Pen and an author who supports independent bookstores. Check the Web Store, and pre-order a copy of Broken. https://bit.ly/2UH0ehJ