I hope you enjoy Dana Stabenow's enthusiasm for Egypt. Her latest appearance at The Poisoned Pen was actually so she could talk about No Fixed Line, the latest Kate Shugak Investigation set in Alaska. But, before she and Barbara Peters, the owner of The Poisoned Pen, discussed the Kate Shugak series, they discussed their recent trip to Egypt. Since Stabenow is also the author of the Eye of Isis mysteries, that discussion is appropriate, too. You can find any of Stabenow's mysteries through the Web Store. https://bit.ly/2F9m0Bq If the Egyptian tour interests you, check out the photos on the store's Instagram page, https://www.instagram.com/poisonedpenbookstore/
Here's No Fixed Line, the twenty-second book in the Kate Shugak series.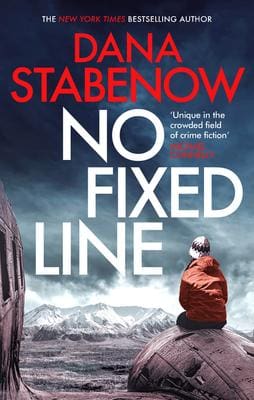 It is New Year's Eve, nearly six weeks into an off-and-on blizzard that has locked Alaska down, effectively cutting it off from the outside world. But now there are reports of a plane down in the Quilak mountains. With the NTSB (National Transportation Safety Board—responsible for investigating aviation incidents) unable to reach the crash site, ex-Trooper Jim Chopin is pulled out of retirement to try to identify the aircraft, collect the corpses, and determine why no flight has been reported missing. But Jim discovers survivors: two children who don't speak a word of English. Meanwhile, PI Kate Shugak receives an unexpected and unwelcome accusation from beyond the grave, a charge that could change the face of the Park forever.
*****
You can eavesdrop on the entire conversation here.