On Tuesday, January 14, Nick Petrie (The Wild One) joins Andrew Grant (Too Close to Home) at 7 PM at The Poisoned Pen. Although Petrie didn't send us one of his gift lists for the blog, he shared his suggested book titles in his newsletter. It might be too late to order any of these books to give as physical gifts for the holidays, but, as he suggested, you can always print out the note that you ordered them. Check the Web Store for his suggested titles, or to pre-order The Wild One or Too Close to Home. https://store.poisonedpen.com/
Here's the beginning of Nick Petrie's letter, along with his book suggestions.
Holiday Book Recommendations!
Dear Reader,

Books are my favorite gifts to both give and receive. Below, I've listed a few recommendations for the book lovers on your list.

Some of these titles have been out for years, others won't be out until early 2020 – but pre-orders also make thoughtful gifts. I simply print the order form and tuck it into a stocking or mail it with a card.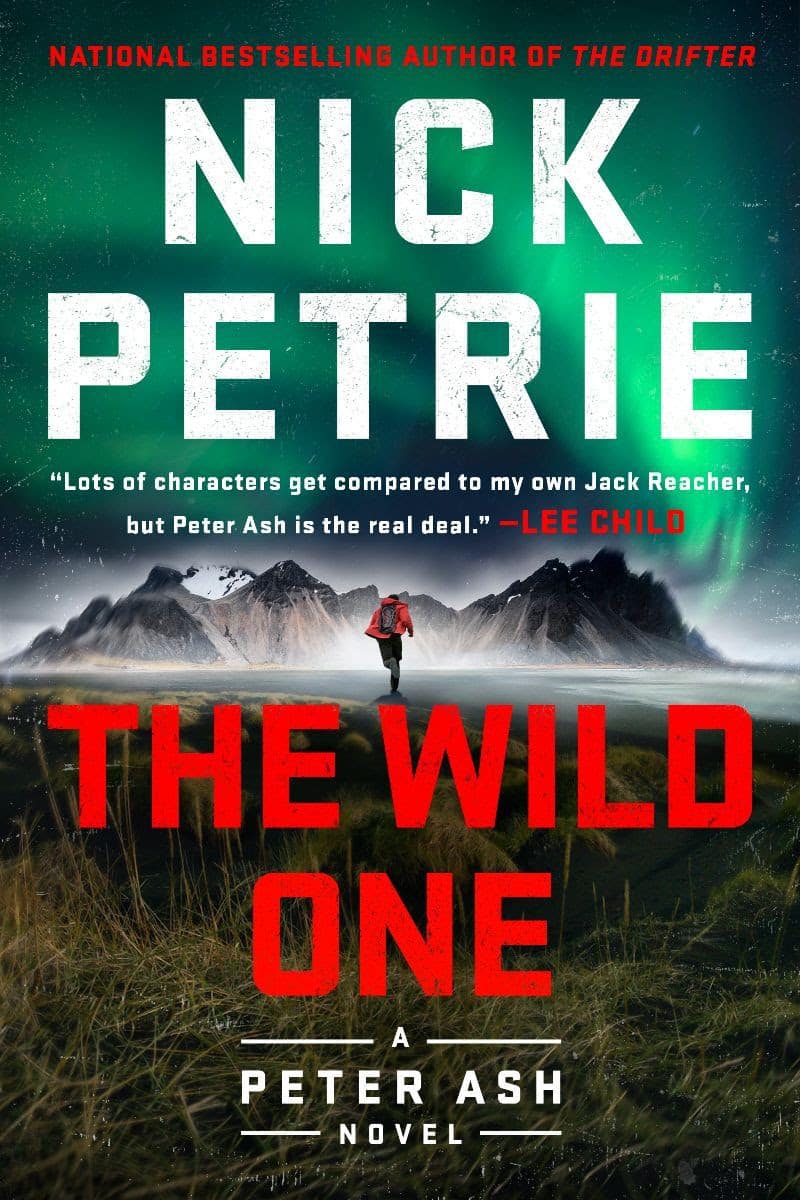 A FEW GOOD BOOKS

The Short Drop by Matthew Fitzsimmons.
This is the first of five in this quick, smart, surprising series about Gibson Vaughn, a U.S. Marine turned cyber expert trying to find out what happened to his childhood friend. Fast, funny, unexpectedly poignant. His fifth book, Origami Man, arrives February 18th, 2020.

Without Sanction by Don Bentley.
You'll want to read this vivid spy thriller in one sitting. Bentley flew Apache helicopters in Iraq, and was an FBI agent after that. In short, he's a guy who's been a few places and done a few things. This debut novel hits the bookshelves on March 3rd, 2020.

The Beast Of Barcroft by Bill Schweigart.
This crisp, elegant creature feature with a heart of gold had me jumping out of my socks on multiple occasions. For any fan of Stephen King or Joe Hill. You'll want to chew through the whole trilogy.

The Gone World by Tom Sweterlitsch.
I have a not-so-secret love for well-written sci-fi and fantasy, and The Gone World is fantastic. Time travel done better than it's ever been done before, this novel is vivid and visceral and strange in the best way.

The Tailor Of Panama, Single And Single, and The Night Manager by John le Carre.
Le Carre is the master of the modern spy novel, and these three books are the finest examples of his post-Soviet-era work. If you're only going to pick one, The Night Manager is, to me, the best thing he's ever written.

Last Looks by Howard Michael Gould.
If you're in the mood for a great private eye yarn, look no further. Gould is a former screenwriter who knows how to tell a story and have fun doing it. There aren't many really good new PI writers around, so don't miss this one.

Hope you enjoy these books – and my new novel, The Wild One, which arrives on January 14th, 2020.

All my best,

Nick