Let's kick off the week with talk of Sherlock Holmes and London, and all things Sherlockian. Bonnie MacBird, author of The Devil's Due, was recently at The Poisoned Pen. She spent time in conversation with Barbara Peters, owner of the bookstore. You can order her Sherlock Holmes adventures, including a signed copy of The Devil's Due, through the Web Store. https://bit.ly/33VYODL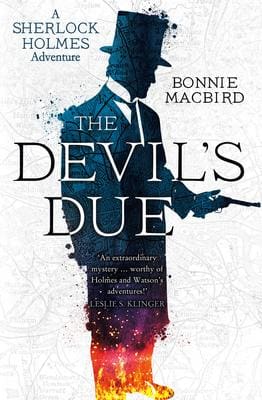 Here's the short blurb about The Devil's Due.
After Art in the Blood and Unquiet Spirits, Holmes and Watson are back in the third of Bonnie MacBird's critically acclaimed Sherlock Holmes Adventures, written in the tradition of Conan Doyle himself.
*****
Better than the blurb, here's the chance to listen to the conversation.