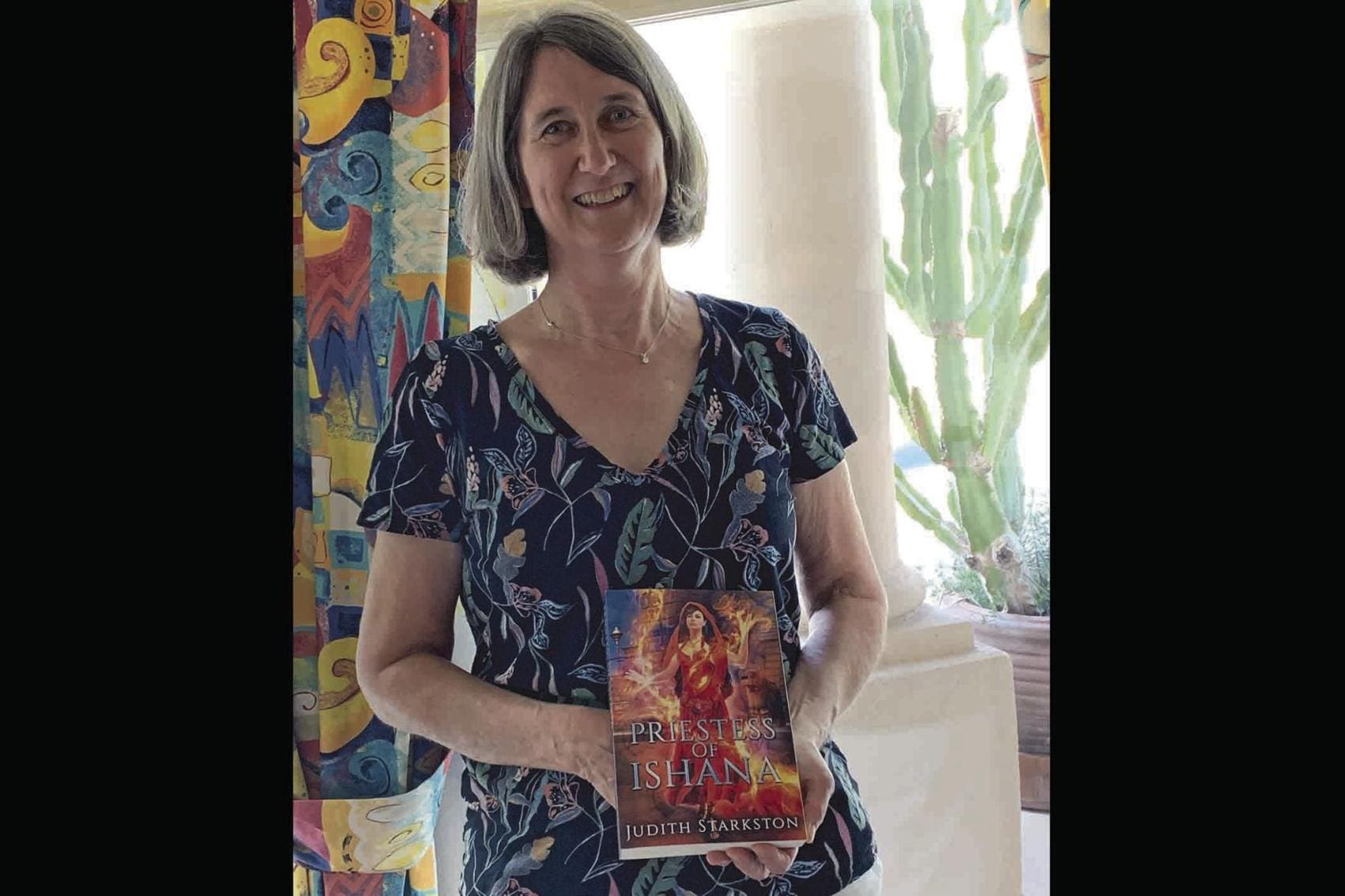 Judith Starkston is a historian and classics instructor. She is also the author of Sorcery in Alpara, her second Tesha novel, combining sorcery, fantasy and history. She'll be joined by five other authors on Saturday, November 9 at 2 PM when she appears at The Poisoned Pen. You can order a signed copy of Sorcery in Alpara, and Starkston's other books, through the Web Store. https://bit.ly/2Ea1O4M
If you'd like to learn more about Starkston, check out Srianthi Perera's article, "Ahwatukee author reaches far into history for novels." https://bit.ly/2JOKkNW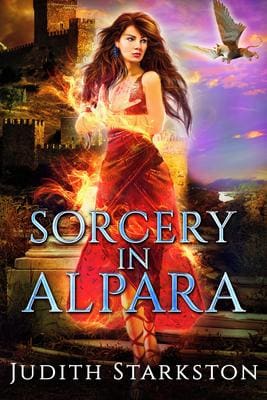 If you'd like to learn more about Sorcery in Alpara, check out the summary.
A curse that consumes armies, a court full of traitors, a clutch of angry concubines and fantastical creatures who offer help but hate mankind.
Tesha's about to become queen of a kingdom under assault from all sides, but she has powerful allies: her strategist husband, his crafty second-in-command, and her brilliant blind sister.
Then betrayal strips her of them all. To save her marriage and her world, she will have to grapple with the serpentine plot against her and unleash the goddess Ishana's uncontrollable magic—without destroying herself.
Advance praise:
"What George R.R. Martin's Game of Thrones did for the War of the Roses, Starkston has done for the forgotten Bronze Age Hittite civilization. Mystery, romance, political intrigue, and magic…" ~Amalia Carosella, author of Helen of Sparta
"Tension runs high in this Bronze Age-inspired fantasy novel packed with sorcery and betrayals. Don't start reading this too close to bedtime!"
~Beth Cato, author of Breath of Earth
"Judith Starkston writes brilliantly of the Bronze Age, bringing a rich setting and unforgettable characters to life. Fans of historical fiction with ancient settings shouldn't miss this exciting new novel." -Olivia Hawker, author of The Ragged Edge of Night