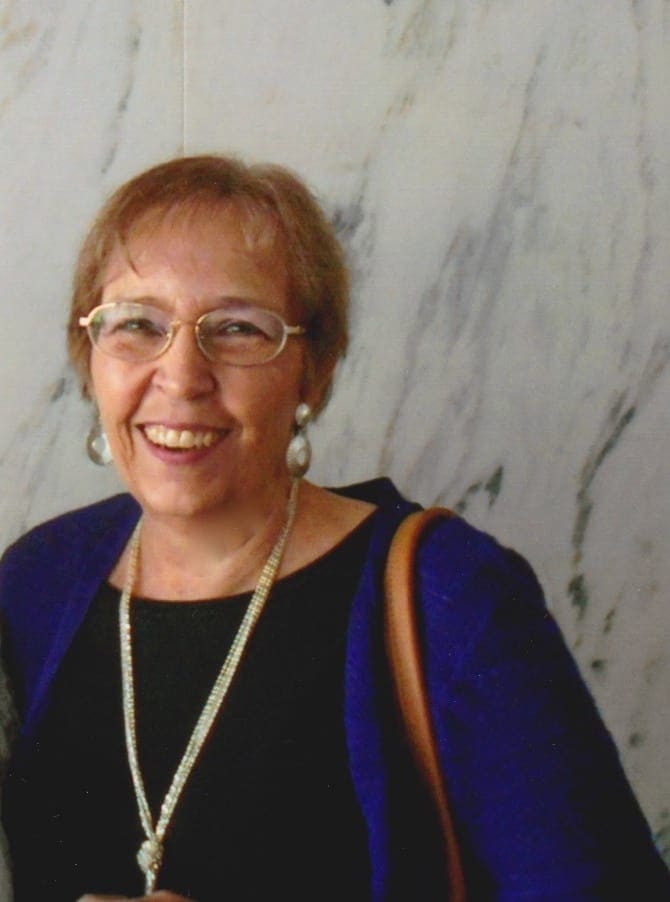 Readers may recognize Donis Casey as the author of the Alafair Tucker mysteries. She's going to be at The Poisoned Pen on Tuesday, October 29 at 7 PM for the official launch of the book that is a spin-off from that series, The Wrong Girl. Fans of silent films may want to check out the new book. Or, if you're a fan of the Alafair Tucker books, you'll want to see what happens with Blanche Tucker. You can order the books, including a signed copy of The Wrong Girl, through the Web Store. https://bit.ly/2PACQyp
Casey will be joined by Martin Edwards, award-winning author of Gallows Court on October 29. But, today, I have a Q&A with Donis Casey. Thank you, Donis, for answering questions.
Donis, readers know you as the author of the Alafair Tucker mystery series. Why did you decide to spin off that series?
I had spent a dozen years writing a series about Alafair Tucker, raising ten rambunctious children with her on a farm in Oklahoma during the booming 1910s. The tenth book in that series was set in 1919, and as I began to ponder ideas for my next novel I realized that the kids were mostly raised now. I began to wonder what was going to happen to each of them in the future. So in order to satisfy my own curiosity and shake things up a bit, I decided to follow one of the children into the Roaring Twenties and see what became of her. As it turns out, she left Oklahoma altogether and had a really exciting life.
Would you tell us what you can about "Bianca Dangereuse?"
Bianca Dangereuse is the fictional heroine of a silent movie serial called "The Adventures of Bianca Dangereuse". Sixteen-year-old Blanche Tucker arrives in Hollywood just as United Artists Studios is expanding, and Douglas Fairbanks and Mary Pickford are looking for a girl to star in a series about an intrepid adventuress.
Please summarize The Wrong Girl, without spoilers.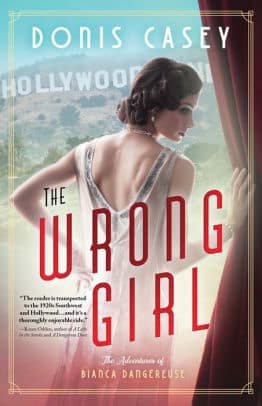 Blanche Tucker is a teenaged girl who grew up on a remote farm in the middle of nowhere, the eighth of ten children, who sees her mother and older sisters settled happily into domestic life when, according to the movie magazines, the whole world is exploding with adventure "" just not here in her little hometown of Boynton Oklahoma. Blanche is longing to escape her drop-dead dull life when dashing Graham Peyton roars into town and convinces the headstrong, naive teenager to run away with him to a glamorous new life as an actress and the wife of a rich stage and movie impresario. As it turns out, Graham's intentions are less than honorable, and Blanche finds herself running for her life in Arizona. By some sheer luck and a lot of derring-do, Blanche makes it to Hollywood after all. Five years later, in 1926, Blanche Tucker has transformed herself into Bianca LaBelle, a major star of the silent screen, and Graham Peyton's bones are uncovered by a storm on the beach near Santa Monica, California.
You used some of your family history in the Alafair Tucker series. What kind of research did you do in order to write about Hollywood in the 1920s?
I read history books, of course, and I always read newspapers for the area and time period I'm writing about. But the most helpful research came from reading innumerable 1920s-era movie magazines, watching silent movies by the dozens, and reading biographies and autobiographies of screen stars to learn how they got started, the arc of their careers, and what their real lives were really like (as real as each star would admit to).
One review said fans of early Hollywood would appreciate the story of how stars were born and kept their status during Hollywood's silent era. Would you address this topic?
One thing I learned right away is that the movie industry was (and still is) really tough on young women. However, in the really early years of Hollywood, 1900 through the early '20s, women had a lot more influence and power than they did later, when the studio system and moguls like Samuel Goldwyn and the Warner Brothers began to take over the business in the late 1920s. Movie studios often made up backgrounds and lifestyles for their stars, and their publicists and the industry journalists were only too happy to spread the fiction to the fans. Studios were even known to persuade gay actors and actresses to marry one another so they could show the movie-going public how wholesome their lives were. Studios could ruin actors' careers just as easily. When wildly popular comedian Roscoe "Fatty" Arbuckle was falsely accused of rape in 1921, three juries acquitted him of wrongdoing and even publicly apologized for putting him through his trials. But the studios decided that the scandal was too sordid and too public, and besides, Arbuckle was too big a star and had become too powerful and expensive to hire, so his career was never the same again. What happened to Fatty also served as a timely warning to other actors under contract. No one was too big to take down if they didn't toe the line. In Bianca's time, young women and men were flocking to California looking for fame and fortune, and getting used and taken advantage of, just like they are today, but fortunately for her, she found a couple of rich and powerful patrons who took her under their wings and got her started in the business. She learned her lessons well.
I read a review that said some of the plot points include con men playing on young women and sexual abuse. Were you planning to include these points before the "Me, Too" movement? They seem logical for a mystery about Hollywood in the early 20s, but I was curious about your thoughts.
I didn't particularly think about the Me Too movement when I conceived of this book. I mainly remembered what it was like to be a fifteen year old girl and think you know everything, and guess what? You don't. The world really can be as ugly as your folks warned you about. Fortunately for me and for Blanche, our folks also taught us invaluable lessons about self-reliance, self-defense, and how to think outside the box, if I may use a metaphor that Blanche wouldn't have understood. I thought of Me Too more after the book was done. Because of course, me too "" as well as every other woman who was ever too young and too trusting.
If there's another Bianca Dangereuse book in the works, can you tell us anything about it?
There is. I set the series up to be like a movie serial in that not every detail is wrapped up in the end. The second book, which is currently under construction, deals with the death of the first great lover and screen idol, and Bianca's dear friend, Rudolph Valentino.
You must have watched some movies set in this time period, or made during the period, before writing the book. Do you have any favorite films or film stars?
Oh, my gosh, yes, I've watched dozens and dozens of silent movies to get the feel of the era, understand the zeitgeist, check out the production values, be inspired by some of the more clever title cards to create my chapter headings. Some of the old time movies and actors are quite impressive. Lillian Gish is fantastic, very naturalistic. Valentino got better and better with every movie he made. I spent a lot of time watching Douglas Fairbanks movies, and carefully studied The Thief of Bagdad, which was a hoot. Bianca had a small part in that movie (in my fantasy world). I also watched a number of others, especially Tom Mix movies, since he's also a character in the book. He was my dad's favorite cowboy star.
And, a final question. When you did research about Hollywood and the silent era, what were the most useful books you used?
One book that I kept going back to over and over (and am still occasionally referring to) is Hollywood Confidential : How the Studios Beat the Mob at Their Own Game, by Ted Schwartz. It's an eye-popping history of early and golden-age Hollywood that tells how organized crime found an early foothold in Hollywood, and how the studio system arose to eventually out-mob the mob.
I've been to the places I'm writing about in southern California, especially Santa Monica and Los Angeles. I have felt the air and smelled the sea, so I know the feel, smell, colors, and vibe of the area. But I'm writing about what these places were like 100 years ago, so I have to superimpose the sensory feel of 21stCentury SoCal over the black and white images of Southern California in the 1920s. There are lots of online images contemporary with the 1920s for me to work with. Some of my favorite images come from an odd source, the Southern California Water and Power Museum.
https://waterandpower.org/museum/museum.html
*****
Thank you, Donis.
*****
Here's the online summary of The Wrong Girl.
They say a life well-lived is the best revenge…
Blanche Tucker longs to escape her drop-dead dull life in tiny Boynton, Oklahoma. Then dashing Graham Peyton roars into town. Posing as a film producer, Graham convinces the ambitious but naive teenager to run away with him to a glamorous new life. Instead, Graham uses her as cruelly as a silent picture villain. Yet by luck and by pluck, taking charge of her life, she makes it to Hollywood.
Six years later, Blanche has transformed into the celebrated Bianca LaBelle, the reclusive star of a series of adventure films, and Peyton's remains are discovered on a Santa Monica beach. Is there a connection? With all of the twists and turns of a 1920s melodrama, The Wrong Girl follows the daring exploits of a girl who chases her dream from the farm to old Hollywood, while showing just how risky—and rewarding—it can be to go off script.