There are several reasons to share the link to Liberty Hardy's recent article for Book Riot. Let's start with the list itself, "10 of the Best Detectives from Recent Crime Novels", https://bit.ly/31LjvR0. When Barbara Peters, owner of The Poisoned Pen, gives it a stamp of approval, saying 'Excellent list", you'll want to pay attention. In fact, you just might want to look those books up in the Web Store. https://store.poisonedpen.com/
The other reason deals with the sponsored book for this article. Sourcebooks is the sponsor. They're also the publisher for Billy Jensen's Chase Darkness with Me: How One True-Crime Writer Started Solving Murders.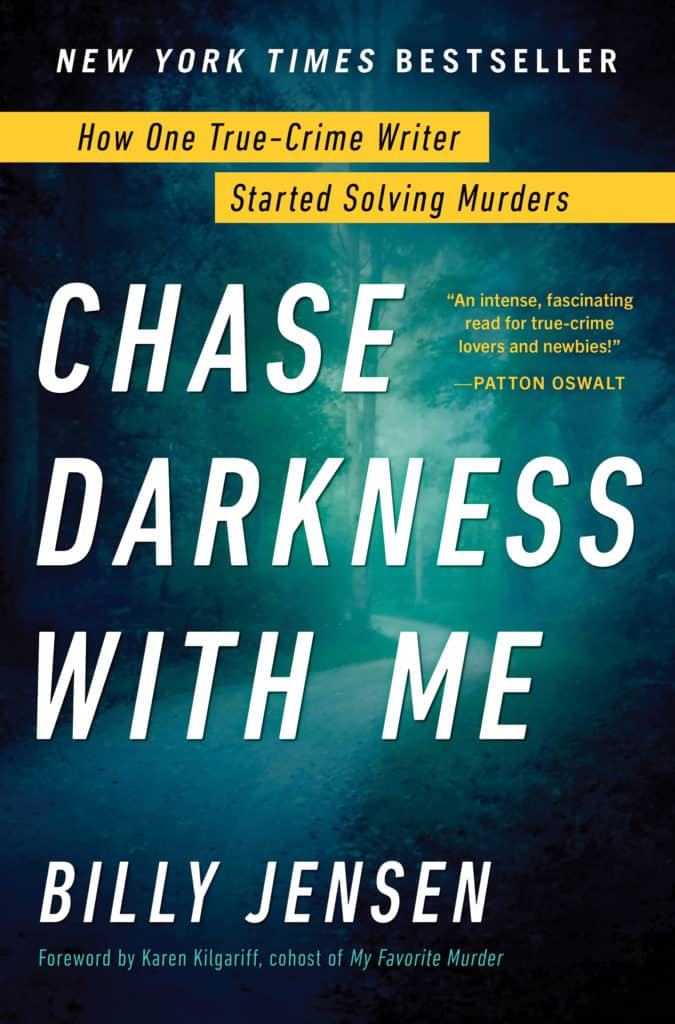 As mentioned the other day on the blog, https://bit.ly/2KKxuzO, Jensen will be at the Pen on Saturday, August 24, joining Hank Phillippi Ryan for a special ticketed event. Check the web link above for the information, or call The Poisoned Pen at 480-947-2974 for information about buying tickets.
Here's what the recent article says about Chase Darkness with Me.
Journalist Billy Jensen spent fifteen years investigating unsolved murders, fighting for the families of victims. Every story he wrote had one thing in common—they didn't have an ending. The killer was still out there. But after the sudden death of a friend, crime writer and author of I'll Be Gone in the Dark, Michelle McNamara, Billy got fed up. Following a dark night, he came up with a plan. A plan to investigate past the point when the cops had given up. A plan to solve the murders himself. Gripping, complex, unforgettable, Chase Darkness with Me is an examination of the evil forces that walk among us, illustrating a novel way to catch those killers, and a true-crime narrative unlike any you've read before.