Two authors, two hosts. The Poisoned Pen recently hosted Linda Castillo, author of Shamed and Stuart Turton, author of The 7 1/2 Deaths of Evelyn Hardcastle. John Charles introduced Turton, and discussed his book, while Barbara Peters, owner of The Poisoned Pen, welcomed Linda Castillo. You can order copies of Castillo's books, including a signed copy of Shamed, and a signed copy of Turton's debut novel, through the Web Store. https://store.poisonedpen.com
Because Turton appears first in the video, here's the description of The 7 1/2 Deaths of Evelyn Hardcastle.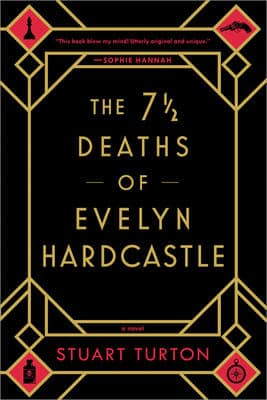 "Agatha Christie meets Groundhog Day…quite unlike anything I've ever read, and altogether triumphant."—A. J. Finn, #1 New York Times-bestselling author of The Woman in the Window
The Rules of Blackheath
Evelyn Hardcastle will be murdered at 11:00 p.m.
There are eight days, and eight witnesses for you to inhabit.
We will only let you escape once you tell us the name of the killer.
Understood? Then let's begin…
***
Evelyn Hardcastle will die. Every day until Aiden Bishop can identify her killer and break the cycle. But every time the day begins again, Aiden wakes up in the body of a different guest. And some of his hosts are more helpful than others.
For fans of Claire North and Kate Atkinson, The 7½ Deaths of Evelyn Hardcastle is a breathlessly addictive novel that follows one man's race against time to find a killer— but an astonishing time-turning twist means that nothing and no one are quite what they seem.
Praise for The 7 ½ Deaths of Evelyn Hardcastle:
Costa First Novel Award 2018 Winner
One of Stylist Magazine's 20 Must-Read Books of 2018
One of Harper's Bazaar's 10 Must-Read Books of 2018
One of Guardian's Best Books of 2018
*****
Here's Linda Castillo's latest Kate Burkholder novel, Shamed.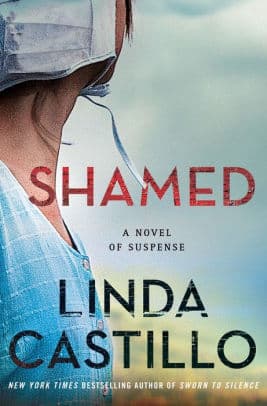 In this gripping thriller from New York Times bestselling author Linda Castillo, a devastating murder exposes an Amish family's tortured past.
The peaceful town of Painters Mill is shattered when an Amish grandmother is brutally murdered on an abandoned farm. When Chief of Police Kate Burkholder arrives on the scene, she learns that the woman's seven-year-old granddaughter is gone, abducted in plain sight. Kate knows time is against her—the longer the girl is missing, the less likely her safe return becomes. The girl's family is a pillar of the Amish community, well-respected by all. But Kate soon realizes they're keeping secrets—and the sins of their past may be coming back to haunt them. What are they hiding and why?
Kate's investigation brings her to an isolated Old Order Amish settlement along the river, a community where family is everything and tradition is upheld with an iron fist. But the killer is close behind, drawing more victims into a twisted game of revenge. Left behind at each new crime scene are cryptic notes that lead Kate to a haunting and tragic secret. What she uncovers threatens to change everything she thought she knew about the family she's fighting for, the Amish community as a whole—and her own beliefs.
As time to find the missing girl runs out, Kate faces a harrowing choice that will test her convictions and leave one family forever changed.
*****
Now, you can watch two authors and two hosts. Here's the event from earlier this week.