Barbara Peters, owner of The Poisoned Pen, claims Arizona doesn't get enough attention from the crime fiction world. She hosted two debut authors the other day who set their books, or part of their crime novels, in Arizona. Ellen LaCorte's The Perfect Fraud is partially set in Sedona. Girl in the Rearview Mirror by Kelsey Rae Dimberg is set in Phoenix. Signed copies of both debut novels are available through the Web Store. https://store.poisonedpen.com/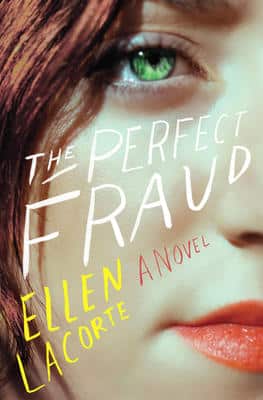 Here's the description of The Perfect Fraud.
In this propulsive debut thriller, two women with deep secrets are thrown together by an unexpected meeting that plunges both their lives into chaos. But it's a sick little girl whose fate hangs in the balance.
Motherhood is tough. But then, so is daughterhood. When we first meet Claire, she's living in Sedona, Arizona with her boyfriend Cal and ducking calls from her mother. Her mom is a world class psychic on the East Coast and Claire doesn't want her to discover the truth. Claire works in the family business and calls herself a psychic, but she doesn't really have "the gift" and hasn't for a long time. She's a fraud.
Meanwhile, on the other side of the country, Rena, a young mother, has family issues of her own. She's divorced and her four-year-old daughter, Stephanie, suffers from mysterious, seemingly incurable stomach problems. No matter how many specialists Rena drags her to, no matter how many mommy-blog posts she makes about her child's health issues, trying to get help and support from her online community, Stephanie only gets sicker.
When Claire and Rena meet by chance on an airplane, their carefully constructed lives begin to explode.  Can these two women help each other and can they help Stephanie before it's too late?  
*****
Here's the description of Kelsey Rae Dimberg's Girl in the Rearview Mirror.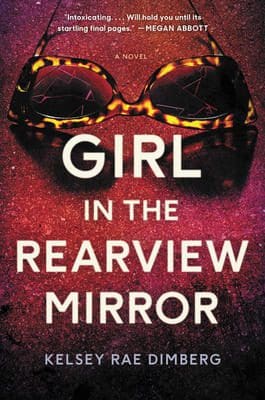 "With hairpin twists and immense psychological acuity, Kelsey Rae Dimberg's Girl in the Rearview Mirror is as seductive as the glamorous, privileged family at its center—and as cunning. An exciting, intoxicating debut, it will hold you until its startling final pages."
— Megan Abbott, bestselling author of Dare Me and Give Me Your Hand
I never meant to lie. That is, I never wanted to.
They are Phoenix's First Family: handsome Philip Martin, son of the sitting Senator, an ex-football player who carries himself with an easy grace and appears destined to step into his father's seat when the time is right; his wife Marina, the stylish and elegant director of Phoenix's fine arts museum; and their four-year-old daughter Amabel, beautiful and precocious and beloved.
Finn Hunt is working a dull office job to pay off her college debt when she meets Philip and charms Amabel. She eagerly agrees to nanny, thinking she's lucked into the job of a lifetime. Though the glamour of the Martins' lifestyle undeniably dazzles Finn, her real pleasure comes from being part of the family: sharing quick jokes with Philip in the kitchen before he leaves for work; staying late when Marina needs a last-minute sitter; and spending long days with Amabel, who is often treated more like a photo op than a child.
But behind every façade lurks a less attractive truth. When a young woman approaches Finn, claiming a connection with Philip and asking Finn to pass on a message, Finn becomes caught up in a web of deceit with the senate seat at its center. And Finn isn't exactly innocent herself: she too has a background she has kept hidden, and under the hot Phoenix sun, everything is about to be laid bare. . . . 
*****
Now, you can meet both debut authors via the video.