When Icelandic crime fiction author Ragnar Jonasson was at The Poisoned Pen recently, his new book, The Island, had not yet been released. He and bookstore owner, Barbara Peters, focused on Rupture, his Ari Thor thriller. Signed copies of Rupture are available through the Web Store, as are copies of Jonasson's other books, including The Island. https://bit.ly/2YH3avo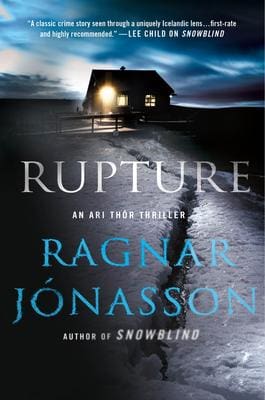 Here's the summary of Rupture.
A huge bestseller in England, France, and Australia, the fourth book in the Ari Thor thriller series from a spectacular new crime writer.
Hailed for combining the darkness of Nordic Noir with classic mystery writing, author Ragnar Jonasson's books are haunting, atmospheric, and complex. Rupture, the latest Ari Thór thriller, delivers another dark mystery that is chillingly stunning with its complexity and fluidity.
Young policeman Ari Thór tries to solve a 50-year-old murder when new evidence surfaces. But the case proves difficult in a town where no one wants to know the truth, where secrets are a way of life. He's assisted by Ísrún, a news reporter in Reykjavik who is investigating an increasingly chilling case of her own. Things take a sinister turn when a child goes missing in broad daylight. With a stalker on the loose, and the town in quarantine, the past might just come back to haunt them.
*****
You can watch Barbara Peters' conversation with Ragnar Jonasson here.
While The Island wasn't yet released in this country at the time of this video, it's now available. Here's the description.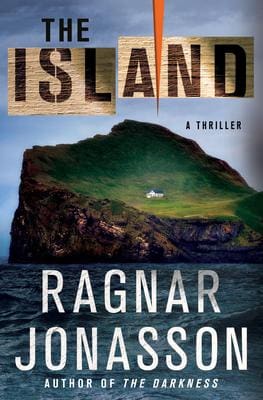 The newest superstar on the Icelandic crime fiction scene has arrived with a superb followup to The Darkness.
Shortlisted for the Crime Novel of the Year Award in Iceland
Third Place, Novel of the Year Award 2016 in Iceland, selected by booksellers
One of the bestselling novels in Iceland in 2016
Autumn of 1987 takes a young couple on a romantic trip in the Westfjords holiday—a trip that gets an unexpected ending and has catastrophic consequences.
Ten years later a small group of friends go for a weekend in an old hunting lodge in Elliðaey. A place completely cut off from the outside world, to reconnect. But one of them isn't going to make it out alive. And Detective Inspector Hulda Hermannsdóttir is determined to find the truth in the darkness.
Ragnar Jonasson burst onto the American scene with Snowblind and Nightblind, the first two novels in the Ari Thor thriller series, and the praise was overwhelming. With The Darkness, he launched a new series featuring a completely new sleuth, Detective Inspector Hulda Hermannsdottir of the Reykjavik Police department. The Island is the second book in this series.
*****
Intrigued? There's one more teaser. CrimeReads.com recently had an exclusive excerpt from The Island. You can find it here. https://crimereads.com/the-island/