What are you doing this weekend?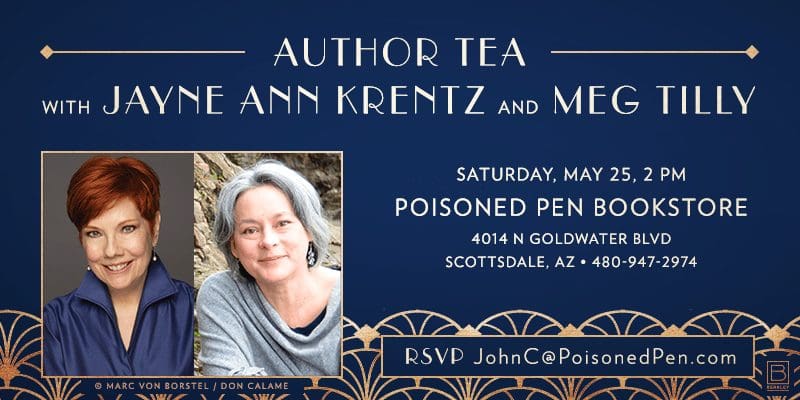 As you can see, Jayne Ann Krentz, writing as Amanda Quick, and Meg Tilly will be at the Poisoned Pen on Saturday, May 25 at 2 PM. You should RSVP to JohnC@PoisonedPen.com, due to space. Krentz will be signing Tightrope, and Tilly will sign Cliff's Edge. Can't make it? Order signed copies through the Web Store. https://store.poisonedpen.com/
Here are the book covers and descriptions of the authors' latest novels.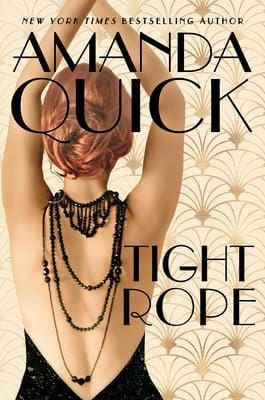 An unconventional woman and a man shrouded in mystery walk a tightrope of desire as they race against a killer to find a top secret invention in this New York Times bestselling novel from Amanda Quick.
Former trapeze artist Amalie Vaughn moved to Burning Cove to reinvent herself, but things are not going well. After spending her entire inheritance on a mansion with the intention of turning it into a bed-and-breakfast, she learns too late that the villa is said to be cursed. When the first guest, Dr. Norman Pickwell, is murdered by his robot invention during a sold-out demonstration, rumors circulate that the curse is real.
In the chaotic aftermath of the spectacle, Amalie watches as a stranger from the audience disappears behind the curtain. When Matthias Jones reappears, he is slipping a gun into a concealed holster. It looks like the gossip that is swirling around him is true—Matthias evidently does have connections to the criminal underworld.
Matthias is on the trail of a groundbreaking prototype cipher machine. He suspects that Pickwell stole the device and planned to sell it. But now Pickwell is dead and the machine has vanished. When Matthias's investigation leads him to Amalie's front door, the attraction between them is intense, but she knows it is also dangerous. Amalie and Matthias must decide if they can trust each other and the passion that binds them, because time is running out.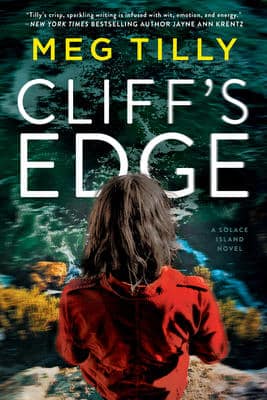 Here's the summary of Cliff's Edge.
Meg Tilly returns with a second gripping romantic suspense novel set on the idyllic Solace Island in the Pacific Northwest.
Eve Harris is all set to house-sit and run the bakery she shares with her sister while Maggie goes on her honeymoon, but there's one problem—the house is already occupied. By a movie star. He claims to be her brother-in-law's friend, and not only does he insist on staying, he also offers to help. Playing house has never been so tempting…
Rhys Thomas is looking for a place to lie low after wrapping up his latest film, so when Luke offers up his house as a safe haven, Rhys sees the perfect opportunity for a little R & R. But rest is the last thing on his mind as he and Eve grow close.
But Eve and Rhys are not as alone as they think. And as danger trails Eve, it will take everything Rhys has to save the woman he loves.