Diane Les Becquets is the author of the thriller, The Last Woman in the Forest. She recently took part in a video, talking about three books she's reading. Before the video, just a reminder you can order a signed copy of The Last Woman in the Forest through the Web Store. https://bit.ly/2HsJDJq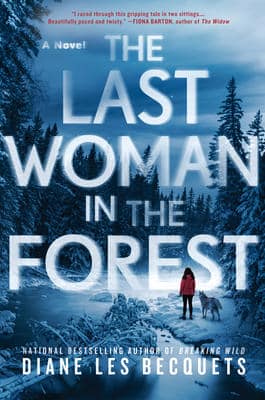 Here's the summary of The Last Woman in the Forest.
From the national bestselling author of Breaking Wild, a riveting and powerful thriller about a woman whose greatest threat could be the man she loves.…
Marian Engström has found her true calling: working with rescue dogs to help protect endangered wildlife. Her first assignment takes her to northern Alberta, where she falls in love with her mentor, the daring and brilliant Tate. After they're separated from each other on another assignment, Marian is shattered to learn of Tate's tragic death. Worse still is the aftermath in which Marian discovers disturbing inconsistencies about Tate's life, and begins to wonder if the man she loved could have been responsible for the unsolved murders of at least four women.
Hoping to clear Tate's name, Marian reaches out to a retired forensic profiler who's haunted by the open cases. But as Marian relives her relationship with Tate and circles ever closer to the truth, evil stalks her every move.…
*****
Here's Diane Les Becquets' video about what she's reading. If any of these books interest you, don't forget to check the Web Store. https://store.poisonedpen.com/