Hilary Davidson kicks off a new series, and Laird Barron discusses his second Isaiah Coleridge novel when Patrick Millikin interviews them at The Poisoned Pen. Davidson's thriller is One Small Sacrifice, and Barron's is crime novel is Black Mountain. You can order signed copies of both books through the Web Store. https://store.poisonedpen.com
Here's the description of Hilary Davidson's One Small Sacrifice.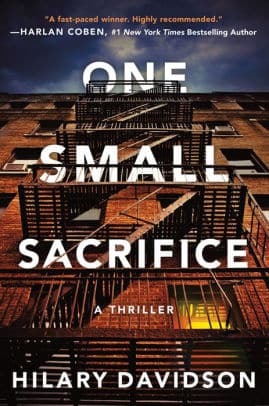 An apparent suicide. A mysterious disappearance. Did one man get away with murder—twice?
NYPD detective Sheryn Sterling has had her eye on Alex Traynor ever since his friend Cori fell to her death under suspicious circumstances a year ago. Cori's death was ruled a suicide, but Sheryn thinks Alex—a wartime photojournalist suffering from PTSD—got away with murder.
When Alex's fiancée, Emily, a talented and beloved local doctor, suddenly goes missing, Sheryn suspects that Alex is again at the center of a sticky case. Sheryn dislikes loose ends, and Cori's death had way too many of them.
But as Sheryn starts pulling at the threads in this web, her whole theory unravels. Everyone involved remembers the night Cori died differently—and the truth about her death could be the key to solving Emily's disappearance.
*****
And, here's the summary of Laird Barron's Black Mountain.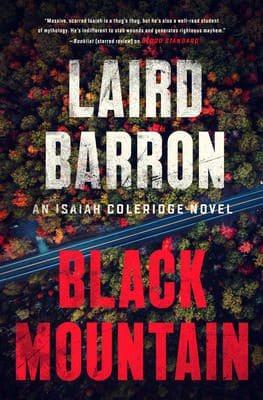 Ex-mob enforcer Isaiah Coledrige has hung out a shingle as a private eye in New York's Hudson Valley, and in his newest case, a seemingly simple murder investigation leads him to the most terrifying enemy he has ever faced
When a small-time criminal named Harold Lee turns up in the Ashokan reservoir–sans a heartbeat, head, or hands–the local Mafia capo hires Isaiah Coleridge to look into the matter. The Mob likes crime, but only the crime it controls…and as it turns out, Lee is the second independent contractor to meet a bad end on the business side of a serrated knife. One such death can be overlooked. Two makes a man wonder.
A guy in Harold Lee's business would make his fair share of enemies, and it seems a likely case of pure revenge. But as Coledrige turns over more stones, he finds himself dragged into something deeper and more insidious than he could have imagined, in a labyrinthine case spanning decades. At the center are an heiress moonlighting as a cabaret dancer, a powerful corporation with high-placed connections, and a serial killer who may have been honing his skills since the Vietnam War…
*****
If you haven't been to a Poisoned Pen event, you might think the discussions are all about the authors' most recent books. You couldn't be more wrong. Check out this conversation.