If you are a fan of Kerry Greenwood's mysteries featuring Phryne Fisher, or the TV shows, Miss Fisher's Murder Mysteries, you might want to watch for the spin-off series, Ms. Fisher's Modern Murder Mysteries. The new series debuts on Acorn TV on Monday, April 29. In the meantime, you can always order copies of the books through the Web Store. https://bit.ly/2JfL7W5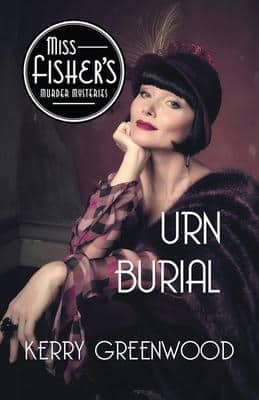 Here's Acorn TV's description of the new series.
When the famous aunt she never knew, Phryne Fisher, goes missing over the highlands of New Guinea, the gorgeously reckless Peregrine Fisher (Geraldine Hakewill, Wanted) inherits a windfall. Peregrine sets out to become a world-class private detective in her own right, aided by the handsome, straitlaced Detective James Steed (Joel Jackson) and with the unerring guidance of The Adventuresses' Club, a group of exceptional women of which her celebrated aunt was a member. A natural rule breaker, Peregrine is fearless, fun, and charmingly down-to-earth, as well as having a keen instinct for solving crimes. With newfound wealth and The Adventuresses to hone her rough edges and become the family she's never had, Peregrine is unstoppable.
You can check out the trailer.