Lisa Scottoline, author of Someone Knows, and Robert Dugoni, author of The Eighth Sister, were at The Poisoned Pen recently, in conversation with Barbara Peters, owner of the store. It was a rambling discussion about their latest books, film options, Bradley Cooper. Most of all, though, it was about justice. You'll want to hear this conversation, but you'll also want to know you can order copies of all the books discussed, including signed copies of Scottoline and Dugoni's latest books. Check the Web Store. https://store.poisonedpen.com/
When Barbara Peters hosts an event, the authors don't talk much about their books. Here are the latest books, and the summaries.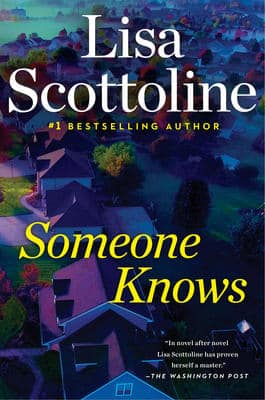 Bestselling and award-winning author Lisa Scottoline reaches new heights with this riveting novel about how a single decision can undo a family, how our past can derail our present, and how not guilty doesn't always mean innocent.
Allie Garvey is heading home to the funeral of a childhood friend. Allie is not only grief-stricken, she's full of dread. Because going home means seeing the other two people with whom she shares an unbearable secret.
Twenty years earlier, a horrific incident shattered the lives of five teenagers, including Allie. Drinking and partying in the woods, they played a dangerous prank that went tragically wrong, turning deadly. The teenagers kept what happened a secret, believing that getting caught would be the worst thing that could happen. But time has taught Allie otherwise. Not getting caught was far worse.
Allie has been haunted for two decades by what she and the others did, and by the fact that she never told a soul. The dark secret has eaten away at her, distancing her from everyone she loves, including her husband. Because she wasn't punished by the law, Allie has punished herself, and it's a life sentence.
Now, Allie stands on the precipice of losing everything. She's ready for a reckoning, determined to learn how the prank went so horribly wrong. She digs to unearth the truth, but reaches a shocking conclusion that she never saw coming–and neither will the reader.
A deeply emotional examination of family, marriage, and the true nature of justice, Someone Knows is Lisa Scottoline's most powerful novel to date. Startling, page-turning, and with an ending that's impossible to forget, this is a tour de force by a beloved author at the top of her game.
*****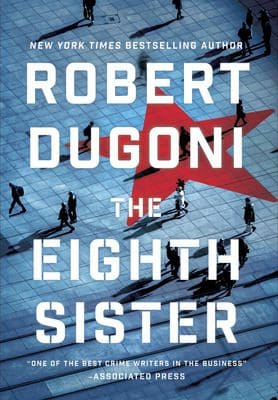 A pulse-pounding thriller of espionage, spy games, and treachery by theNew York Times bestselling author of the Tracy Crosswhite Series.
Former CIA case officer Charles Jenkins is a man at a crossroads: in his early sixties, he has a family, a new baby on the way, and a security consulting business on the brink of bankruptcy. Then his former bureau chief shows up at his house with a risky new assignment: travel undercover to Moscow and locate a Russian agent believed to be killing members of a clandestine US spy cell known as the seven sisters.
Desperate for money, Jenkins agrees to the mission and heads to the Russian capital. But when he finds the mastermind agent behind the assassinations—the so-called eighth sister—she is not who or what he was led to believe. Then again, neither is anyone else in this deadly game of cat and mouse.
Pursued by a dogged Russian intelligence officer, Jenkins executes a daring escape across the Black Sea, only to find himself abandoned by the agency he serves. With his family and freedom at risk, Jenkins is in the fight of his life—against his own country.
*****
You're going to want to watch the whole event. You have to listen to Robert Dugoni's story about his trip to Russia. And, of course, Lisa Scottoline is always funny. But, there are serious discussions of justice and bullying. Take a look.