William E. Butterworth III, known to readers as W.E.B. Griffin, died last week. Michael Barson, publicist for Poisoned Pen Press, was a publicist for Putnam, Butterworth's publisher, and knew him. Today, he offers a tribute to the man and the author.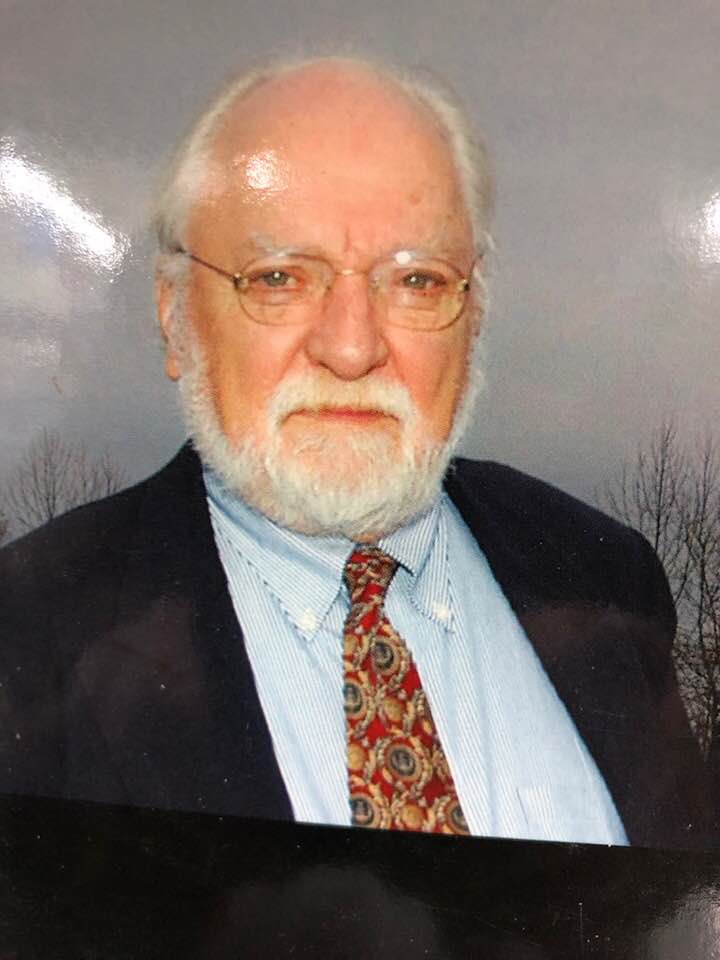 I am bidding farewell to one of my favorite authors from my Putnam years—William E. Butterworth III, who passed away February 12 at age 89. He was known at feeding time as Bill, and among us chickens as "Three". But millions of readers knew him best as WEB Griffin—the W.E.B. drawn from the initials of his real name.
Bill Butterworth wrote multiple best-selling series, but the one that first secured his name on the hardcover bestseller fiction lists was the superb WWII saga of the Marines known as The Corps. He also wrote successful series about the Philadelphia police force, another about the pre-CIA O.S.S., one involving WWII espionage, and another about the history of Special Forces. Several of those began as paperback originals and were published first by Berkley, Putnam's paperback arm. Earlier in his career he wrote the paperback series based on the M.A.S.H. movie and TV series. He also wrote in numerous other genres under a wide variety of pseudonyms.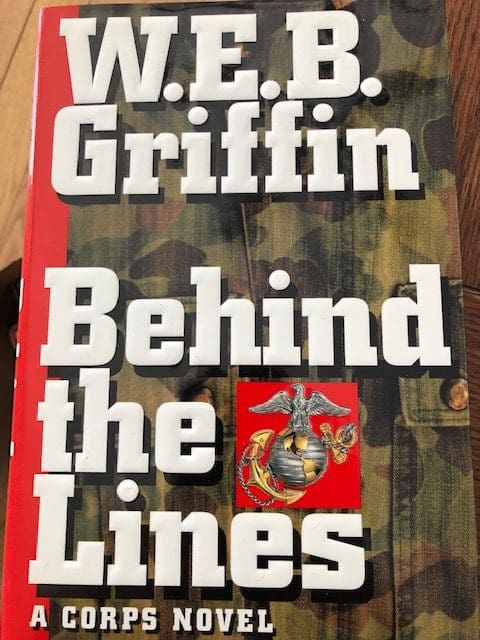 But it was Bill's military fiction that eventually would make him a favorite second only to Clancy in the 80s and 90s—and then in the 00's he started new series involving counter-intelligence and terrorism. Bill's fans followed him wherever he went, but I did receive many phone calls over the years from morose veterans who couldn't believe that the Corps series had been discontinued to give Bill more time to work on the contemporary Presidential Agent series. That one was a huge success but those vets still missed The Corps dearly.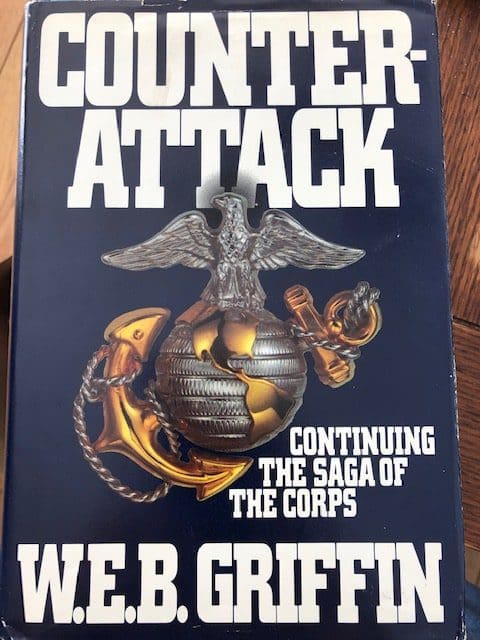 In the course of my 21 years working on the publicity for his books, many of which Bill wrote in collaboration with his talented son Bill Butterworth IV (aka "Four"), Putnam succeeded in getting him to the number one spot on the national bestseller lists with the Presidential Agent series. That was a real thrill, both for Bill and for me.
A veteran of the Korean war, Bill III had politics diametrically opposed to my own, but he never busted my chops about my Lefty ways. He seemed to enjoy our excursions during his book tours through D.C, Florida and Texas. I enjoyed those trips too, even when I was driving him and Bill IV across Alligator Alley from Naples to Ft. Lauderdale, with Three's beloved stogies burning non-stop all the way across the state. I also learned that Bill was a true wine maven. Those wines I sometime sampled, but I passed on the cigars.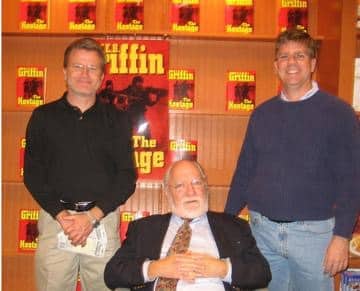 Bill was such a great storyteller, and it was such fun to introduce him to Tom Clancy for the first time, whose publicist I also was at the time. (And it was very cool that the author photograph used on his books during the Oughts was taken by Clancy himself!) 
It was also rewarding to see how those in the military venerated Bill. They knew he had told their combat stories as vividly as anyone ever had, no matter the timeframe or the setting.
I also liked how Bill was the only author I've had in 35 years who addressed me only as BARSON! whenever there was something to discuss, which usually involved his travel preparations in transporting him from Argentina, where he lived a good portion of the year, to the States, where he had a home in his beloved Fairhope, Alabama. He was a New Jersey boy by birth, but after being stationed in the South while in the military, something clicked, and there Bill would remain for portions of the next sixty-odd years.
And now, at long last, he is gone. You will be missed by millions of readers, Bill—not the least by me. But some shoes just aren't meant to be filled. And yours are one such pair.
*****
If you're looking for books by W E B Griffin, please check the Web Store. https://bit.ly/2XfikrZ
You can read Griffin's obituary in The New York Times. https://nyti.ms/2Ehwz7V