It will be a "thrilling" night Wednesday, January 30 when Joseph Finder and Gregg Hurwitz appear at The Poisoned Pen. Finder's on book tour for Judgment, and Hurwitz is touring for Out of the Dark, the latest Orphan X novel. The authors will discuss and sign their books at 7 PM on Wednesday. Of course, you can always order a signed copy through the Web Store. https://store.poisonedpen.com
Here's a sneak peek at both books. First, Finder's Judgment.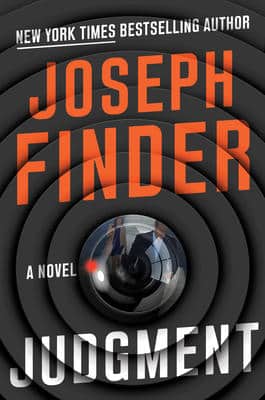 New York Times bestselling author Joseph Finder returns with an explosive new thrillerabout a female judge and the one personal misstep that could lead to her–and her family's–downfall.
It was nothing more than a one-night stand. Juliana Brody, a judge in the Superior Court of Massachusetts, is rumored to be in consideration for the federal circuit, maybe someday the highest court in the land. At a conference in a Chicago hotel, she meets a gentle, vulnerable man and has an unforgettable night with him—something she'd never done before. They part with an explicit understanding that this must never happen again.
But back home in Boston, Juliana realizes that this was no random encounter. The man from Chicago proves to have an integral role in a case she's presiding over–a sex-discrimination case that's received national attention. Juliana discovers that she's been entrapped, her night of infidelity captured on video. Strings are being pulled in high places, a terrifying unfolding conspiracy that will turn her life upside down. But soon it becomes clear that personal humiliation, even the possible destruction of her career, are the least of her concerns, as her own life and the lives of her family are put in mortal jeopardy.
In the end, turning the tables on her adversaries will require her to be as ruthless as they are.
*****
Now, for an actual "sneak peek", you can check out The Real Spy Guy and his "Five Questions with Joseph Finder", https://bit.ly/2RXMIIj
He also did "Five Questions with Gregg Hurwitz", https://bit.ly/2UqAg0y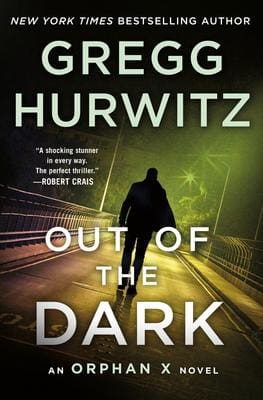 Here's the summary of Out of the Dark.
"A shocking stunner in every way. The perfect thriller." —Robert Crais
When darkness closes in—he's your last, best hope. Evan Smoak returns in Gregg Hurwitz's #1 international bestselling Orphan X series.
Taken from a group home at age twelve, Evan Smoak was raised and trained as part of the Orphan Program, an off-the-books operation designed to create deniable intelligence assets—i.e. assassins. Evan was Orphan X. He broke with the Program, using everything he learned to disappear and reinvent himself as the Nowhere Man, a man who helps the truly desperate when no one else can. But now Evan's past is catching up to him.
Someone at the very highest level of government has been trying to eliminate every trace of the Orphan Program by killing all the remaining Orphans and their trainers. After Evan's mentor and the only father he ever knew was killed, he decided to strike back. His target is the man who started the Program and who is now the most heavily guarded person in the world: the President of the United States.
But President Bennett knows that Orphan X is after him and, using weapons of his own, he's decided to counter-attack. Bennett activates the one man who has the skills and experience to track down and take out Orphan X—the first recruit of the Program, Orphan A.
With Evan devoting all his skills, resources, and intelligence to find a way through the layers of security that surround the President, suddenly he also has to protect himself against the deadliest of opponents. It's Orphan vs. Orphan with the future of the country—even the world—on the line.