Did you miss the Verses for the Dead event hosted by Barbara Peters, owner of the Poisoned Pen? Douglas Preston appeared live with her, while Lincoln Child joined the group via Skype. Here's the picture shared in the most recent newsletter. It's Douglas Preston collapsing, exhausted, after signing the last thousand copies of Verses for the Dead.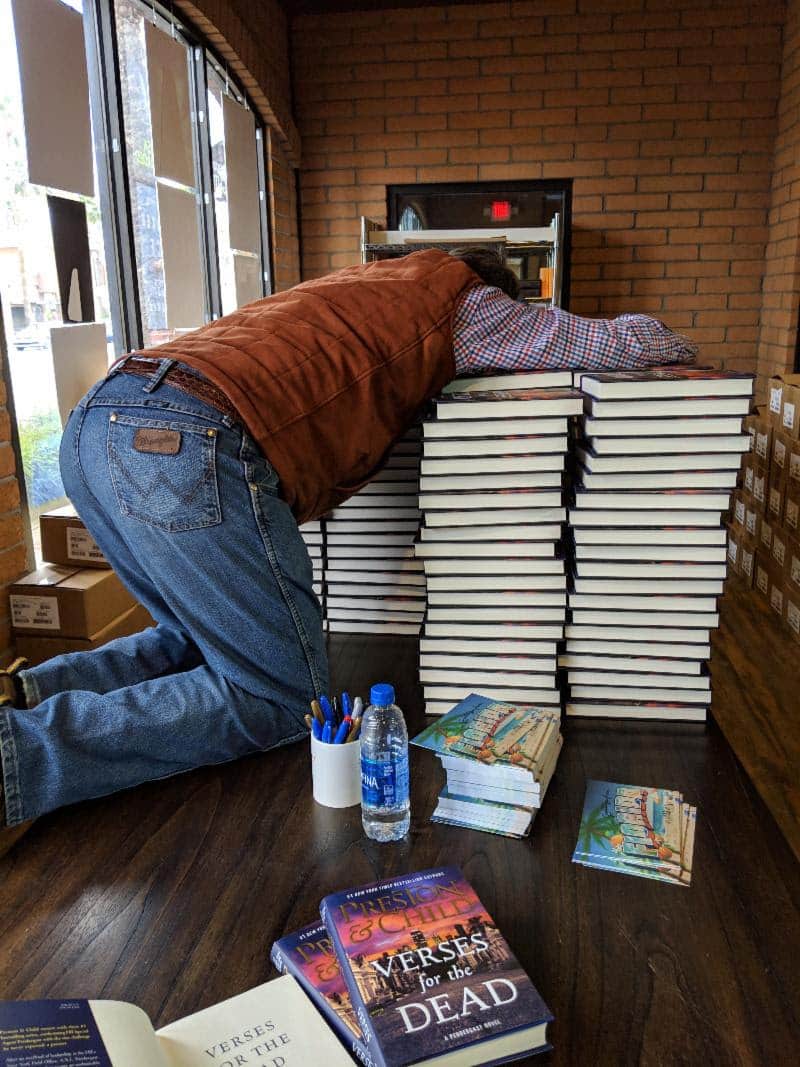 If you'd like to order a signed copy of the latest Pendergast novel, check the Web Store. https://bit.ly/2QGIdMQ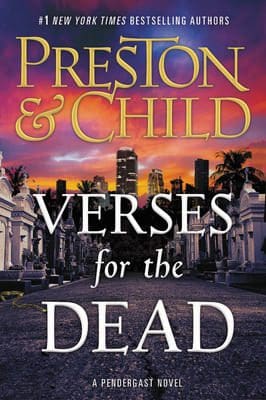 Here's the description of Verses for the Dead.
Preston & Child return with their #1 bestselling series, confronting FBI Special Agent Pendergast with the one challenge he never expected: a partner.
After an overhaul of leadership at the FBI's New York field office, A. X. L. Pendergast is abruptly forced to accept an unthinkable condition of continued employment: the famously rogue agent must now work with a partner.
Pendergast and his new colleague, junior agent Coldmoon, are assigned to investigate a rash of killings in Miami Beach, where a bloodthirsty psychopath is cutting out the hearts of his victims and leaving them with cryptic handwritten letters at local gravestones. The graves are unconnected save in one bizarre way: all belong to women who committed suicide.
But the seeming lack of connection between the old suicides and the new murders is soon the least of Pendergast's worries. Because as he digs deeper, he realizes the brutal new crimes may be just the tip of the iceberg: a conspiracy of death that reaches back decades.
*****
And, here's your opportunity to watch the event, even if you weren't able to be there.