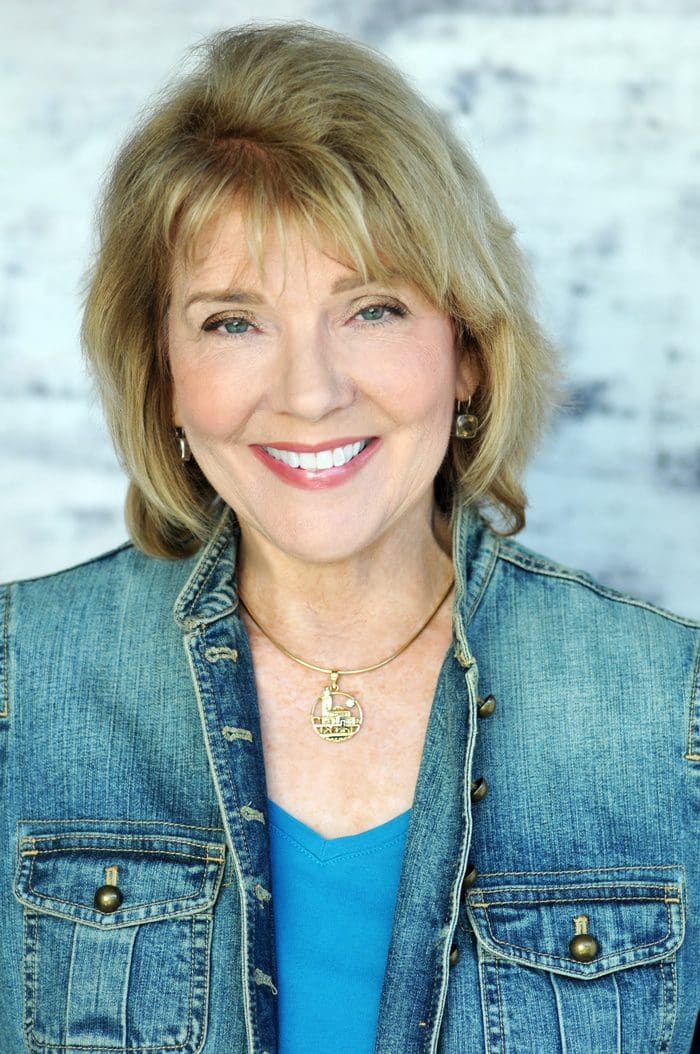 On Thursday, December 6th at 7 PM, Patricia Smiley and Matt Coyle will appear at The Poisoned Pen to discuss their latest books. Coyle will sign Wrong Light while Smiley will talk about and sign The Second Goodbye. Signed copies of their books are available through the Web Store. https://store.poisonedpen.com/
Patricia Smiley was kind enough to agree to sit "In the Hot Seat" and answer questions about her book and other subjects. Thank you, Patricia.
Patricia, would you introduce yourself to the blog readers?
I'm the author of four humorous mystery novels featuring a gutsy businesswoman named Tucker Sinclair, her quirky mother, and a group of interesting friends. After that series came to an end, I went in a totally different direction with a hard-boiled series about a gutsy female LAPD Homicide detective named Davie Richards, her quirky father, and a group of interesting friends. Is there a pattern developing here? Aside from writing, I have an MBA, organize my T-shirts by color, hate to vacuum but I'll Hoover the cat hair off the furniture if I know you're stopping by. I'm a loyal friend, an animal lover, a chronic volunteerer, a native Washingtonian who's lived in Los Angeles for so long I almost feel like I belong. I write about L.A. because at the end of every freeway exit is another neighborhood and another writer's story.
Please introduce us to Davie Richards.
Davie's father Bear often says, "You can love the job but the job will never love you." But Davie loves her job. She believes, as most homicide detectives do, that she alone stands in the shoes of the victim, protecting their interests above all others. She's thirty-one, a petite redhead who over compensates for her diminutive size by striving for competence, including earning the LAPD's highest shooting award, the Distinguished Expert Marksman and Sharpshooter medal called a DX. She's a second-generation LAPD detective whose dream has always been to work homicide. She has a tight-knit circle of friends and a long list of nicknames. Her partner calls her Green-eyed Ninja. Her father calls her Ace. Her grandmother just calls her Sweetie.
Tell us about The Second Goodbye, without spoilers.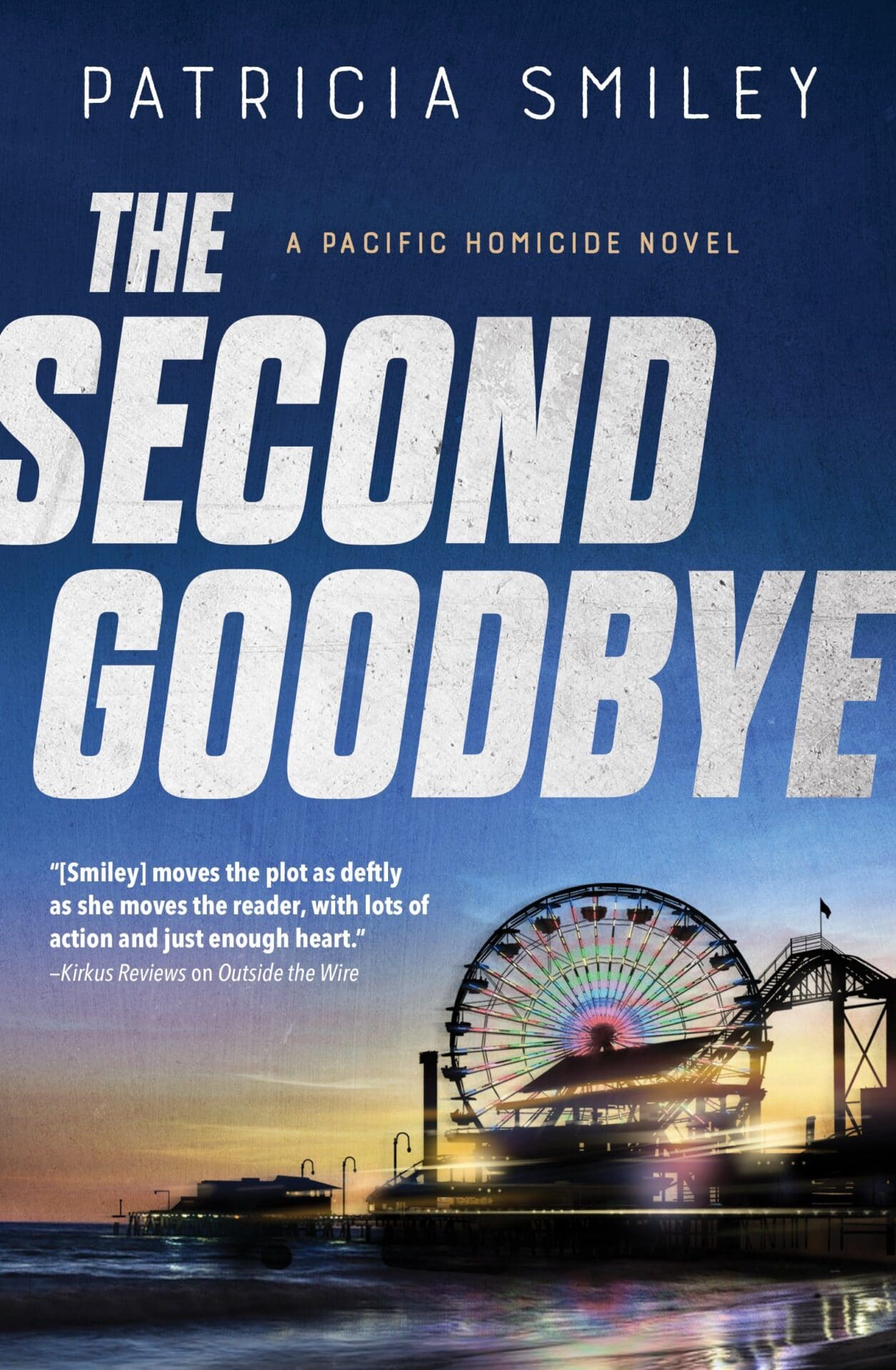 As avid crime-fiction readers know, good detectives never assume anything. As Davie investigates an old unsolved gang murder, her boss hands her a file to work in her spare time—an old suicide case in a gun store that he's always found suspicious but has never had time to pursue. As Davie juggles both cases, her search for justice takes her from the mean streets of L.A. to the crystal blue waters of the British Virgin Islands. The Second Goodbye is a story about love and betrayal, friendship, and one detective's dogged pursuit of the truth no matter where it leads or at what the personal cost.
When I started plotting this novel, many desperate ideas ricocheted around in my head. My first decision was to bring back Jon Striker, a character I'd introduced in Outside the Wire, the second book in the Pacific Homicide series. Secondly, I've always been fascinated by money laundering. The basics weren't hard to grasp, but the details seemed unfathomable, which is why crooks like it so much. Then, at Bouchercon in New Orleans I met a cop who suggested I research suicides in gun stores for plot ideas. In the midst of all that, I went on a sailing trip in the British Virgin Islands and joked with my friends that I'd use the trip as a tax write off. Once I learned the BVIs were a haven for money launderers, the plot was off and running.
I was going to ask how you researched the police for the Davie Richards series, and then learned of your experiences with the LAPD. How have you taken advantage of that experience?
When I was writing my first novel in the Tucker Sinclair series I needed to write a scene in a police station, but I had no idea how to do that because I'd never been in a police station. At a Neighborhood Watch meeting I learned about the LAPD's volunteer program. I applied and that began a 15 year stint as a volunteer and later a Specialist Reserve Officer, working in Community Relations, with detectives at the LAX substation, and finally in the Pacific Area detective squad room where I was trained as a burglary and theft investigator. My close proximity to members of law enforcement, as well as listening to stories and cop patois, gave me a unique perspective—an outsider working from the inside. Those years were about the most fun I've ever had.
I know everyone's publishing journey is different. Tell us about your experience.
Let's just say it was a long and bumpy road that was survivable only because I have a sense of humor. My first agent had just started to send my book to publishers when 9-11 happened. Two weeks later, amidst the massive uncertainty in the country, she called to tell me she had quit her job and was leaving New York. I eventually got another agent who sold my book. Then I waited for what seemed like at eternity for the editorial letter, only to discover that my new editor had left the job without telling me. My second editor died while reviewing my manuscript, ushering in my third editor. The book was finally published but only after two and a half years of uncertainty. There's more, but it may end up as fodder for my next novel so—no spoilers.
What's the most memorable experience you've had involving the mystery community?
There are countless memorable experiences but the most consequential and heartwarming are due to established authors who gave me a leg up when they didn't have to. I will always give a special nod of gratitude to Elizabeth George who began as my teacher and mentor and along the way became my friend.
Would you tell us about your next book?
Not sure. Stay tuned.
A personal question. If visitors come, where do you like to take them in L.A.?
Sailing (because…dolphins), Santa Monica pier and 3rd Street Promenade (a peek at SoCal life), Venice Beach (the chainsaw juggler and other wacky stuff), The Getty Museum (a city bus takes you there for 35 cents), my favorite Mexican restaurant (hand-made margaritas!), Malibu (because I love it so much), Hollywood (but only for the brave) and of course my house (to oooh and ahhh over my cats).
What books are on your TBR (To Be Read) pile?
My TBR pile is stacked to the ceiling. I buy a lot of books but when I'm writing I rarely read fiction. And since it seems like I've been writing nonstop forever, I'm way behind. I did recently finish Lost Luggage by Wendall Thomas (well written and hilarious), and the ARC of Matt Coyle's upcoming book Wrong Light (evocative and suspenseful). At the moment I'm deep into Less by Andrew Sean Greer (a literary novel that is engaging and beautifully written). Next on my TBA pile is The Force by Don Winslow.
Name an author or book that you wish had received more attention.
Far too many talented authors fit into this category. It's one of the sad realities of the publishing business. If I could summon a genie by rubbing a magic lamp, I'd use all my wishes to change that.
Thank you, Patricia. Patricia Smiley's website is https://patriciasmiley.com/. Check it out!