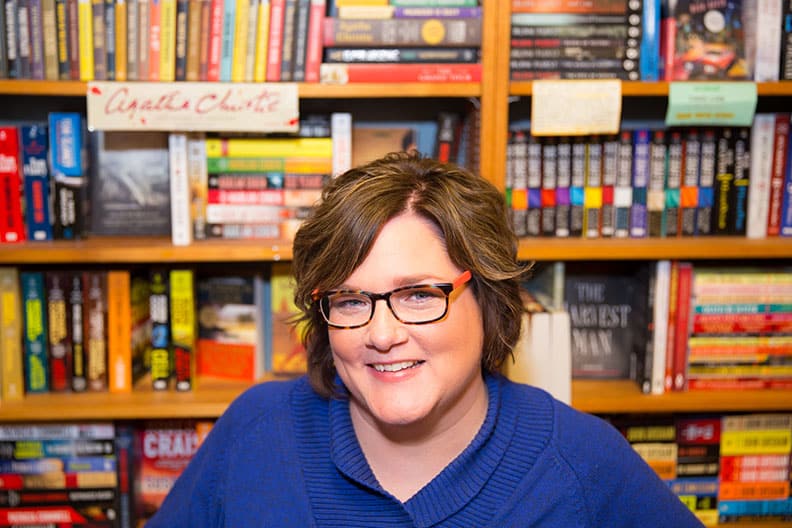 A couple years ago, I asked authors to write a post about their favorite Christmas mystery. This year, I asked them to tell us about their favorite holiday book. Lori Rader-Day, Mary Higgins Clark Award-winning author of Under a Dark Sky is sharing one of my all-time favorite books. Thank you, Lori.
There are holiday books with holidays in them—and then there are books that call you away from the Yule even though they have few holiday tidings within. I'm fond of a few of the first kind ("A Christmas Memory" byTruman Capote comes to mind), but my favorite is the latter, the books that warm without actual holiday plot lines, that inspire the activities of the holidays—blanket fort, hot tea—but don't necessarily have, you know, elves in them.
            The book I re-read almost every year around this time is 84, Charing Cross Road by Helene Hanff. No elves.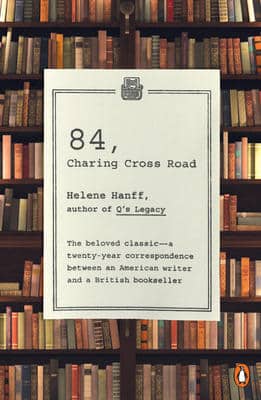 I'll warn you: this is sad book. If you don't like sad, please don't read this and then @me on Twitter about how I ruined Christmas. Christmas has a minor role in the book, as does Easter, stories from mythology and the classics, women's hosiery,and powdered eggs.  Foremost, though, this short epistolary nonfiction book is about bookselling and reading, about friendships and distance, and about writing. The collection of letters(remember letters?) shows the development of a friendship between Hanff, an acerbic writer in New York, and a solicitous bookseller in London, and the ways their relationship creates a community during hard times.
            The real question may be…why do I love this rather non-holiday book around the holidays? Is it because it's short and maybe I'm trying to get one last read in before the end of the year? Don't judge. Beyond that, though, this book is about kindness and connection, and isn't that what the holidays are really about? Or should be?
*****
Thank you, Lori. Helene Hanff's 84, Charing Cross Road is available through the Web Store. https://bit.ly/2Q2P2MX
Lori Rader-Day's award-winning books are also available through the Web Store. https://bit.ly/2Pa2pFO