Mike Lupica is the latest author to write a Robert B. Parker book. The new Sunny Randall book, Robert B. Parker's Blood Feud, is the Hot Book of the Week at the Poisoned Pen. Lupica is at the Poisoned Pen on Thursday, November 29 at 7 PM, joined by author Marc Cameron who has continued Tom Clancy's Jack Ryan series. The authors will talk about that and sign books. You can get signed copies of the books by both authors through the Web Store. https://store.poisonedpen.com/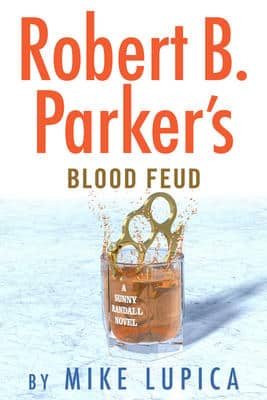 Here's the summary of Robert B. Parker's Blood Feud.
Robert B. Parker's iconic and irresistible PI Sunny Randall is back, and the stakes are higher than ever as she races to protect her ex-husband–and his Mafia family–from the vengeful plan of a mysterious rival.
Sunny Randall is "on" again with Richie, the ex-husband she never stopped loving and never seemed to be able to let go, despite her discomfort with his Mafia connections. When Richie is shot and nearly killed, Sunny is dragged into the thick of his family's business as she searches for answers and tries to stave off a mob war. But as the bullets start flying in Boston's mean streets, Sunny finds herself targeted by the deranged mastermind of the plot against the Burke family, whose motive may be far more personal than she could have anticipated…