Today, I'm going to do a throwback blog post. Tim Hallinan will be at the Poisoned Pen on Tuesday, November 13 at 7 PM. He'll be talking about the seventh Junior Bender mystery, Nighttown. You can order signed copies of that book, or copies of Timothy Hallinan's other books through the Web Store. https://bit.ly/2PXW4z7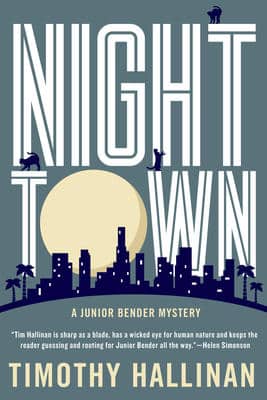 But, I really want to mention another one of Hallinan's books. Two years ago, on Dec. 1, 2016, Bill Crider wrote a post for the blog. We lost Bill Crider this year, so it's a tribute to Crider and Tim Hallinan to rerun this post. Bill wrote about his favorite Christmas mystery.
"My new favorite Christmas crime novel is Tim Hallinan's Fields Where They Lay.  The narrator is a semi-reformed thief named Junior Bender, who's hired by a thug to figure  out what's going on with with an elaborate caper being carried out in a dying shopping mall three days before Christmas.  Bender has to find the solution . . . or else.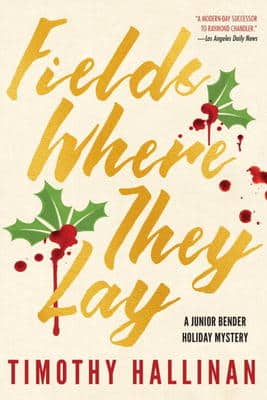 Junior has issues with Christmas, so that's another problem.  Something's going on with his girlfriend, too,  and the constant Christmas music in the mall doesn't make him feel merry and bright, either.
There's another Christmas story in the book, and it's told to Bender by none other than Santa Claus.  Sure, it's a mall Santa, but that counts.  It's a powerful story, and its ending ties in with the title of the book, which is, as I'm sure you know, a line from a famous carol, "The First Noel."
A whole lot is going on in this fast-paced novel.  It's tough, it's funny, and like all of Hallinan's books, it has heart.  The ending is as satisfactory as any fan of Christmas could ask for, so this isn't just my new favorite Christmas book.  It's one of my favorite books of the year."
*****
I thought it was perfect timing to remind readers how much Bill Crider loved Fields Where They Lay. If you're going to be at The Poisoned Pen on Tuesday evening, maybe you'll want to buy a copy of that book as well, and have Tim Hallinan sign it.