Jason Kiel recently interviewed debut author Amina Akhtar for Phoenix New Times, https://bit.ly/2SRXXi2. The author of #FashionVictim is a long way from New York City in her present home in Cottonwood, Arizona, but she still uses her knowledge of the fashion industry for her darkly comic novel. Akhtar will be at the Poisoned Pen on Monday, November 12 at 7 PM to discuss and sign her book. Signed copies of #FashionVictim are available through the Web Store if you can't make it Monday night. https://bit.ly/2JN237h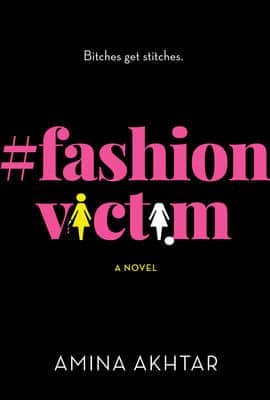 Here's the summary of #FashionVictim.
"A new fashionably vicious read."—Martha Stewart Living
"A diabolical page-turner . . . impossible to put down."—Forbes
"Darkly funny."—Fashionista
"As awesome as it sounds."—Book Riot
A thrilling take on the fashion world,#FashionVictim isDexter meetsThe Devil Wears Prada.
Fashion editor Anya St. Clair is on the verge of greatness. Her wardrobe is to die for. Her social media is killer. And her career path is littered with the bodies of anyone who got in her way. She's worked hard to get where she is, but she doesn't have everything.
Not like Sarah Taft. Anya's obsession sits one desk away. Beautiful, stylish, and rich, she was born to be a fashion world icon. From her beach-wave blonde hair to her on-trend nail art, she's a walking editorial spread. And Anya wants to be her friend. Her best friend. Her only friend.
But when Sarah becomes her top competition for a promotion, Anya's plan to win her friendship goes into overdrive. In order to beat Sarah…she'll have to become her. Friendly competition may turn fatal, but as they say in fashion:One day you're in, and the next day you're dead.