In December, Dana Stabenow will launch a new series with the first Eye of Isis mystery, Death of an Eye. Release date is December 6, and Stabenow will be at The Poisoned Pen on Saturday, December 8 at 2 PM, appearing with Laurie R. King and Leslie Klinger. You can pre-order a signed copy of Death of an Eye through the Web Store. You can also order copies of Stabenow's other books. https://bit.ly/2F9m0Bq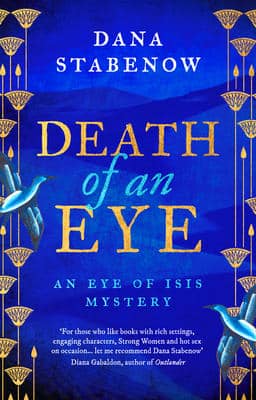 It may seem a little early to discuss this gorgeous book, but it's never too early to mention an author will be appearing at the Poisoned Pen. Here's the description of Death of an Eye.
Alexandria, 47BCE: Cleopatra shares the throne with her brother Ptolemy under the auspices of Julius Caesar, by whom Cleopatra is heavily pregnant with child. A shipment of new coin meant to reset the shaky Egyptian economy has been stolen, the Queen's Eye has been murdered and Queen Cleopatra turns to childhood friend Tetisheri to find the missing shipment and bring the murderer to justice.
*****
The other reason to write about Death of an Eye right now? She just wrote a wonderful post for her own website, and she's allowing us to share it. Dana Stabenow will now tell everyone why she's writing about Cleopatra in her post, "Why Cleopatra?" https://stabenow.com/2018/10/29/why-cleopatra/
Thank you, Dana.