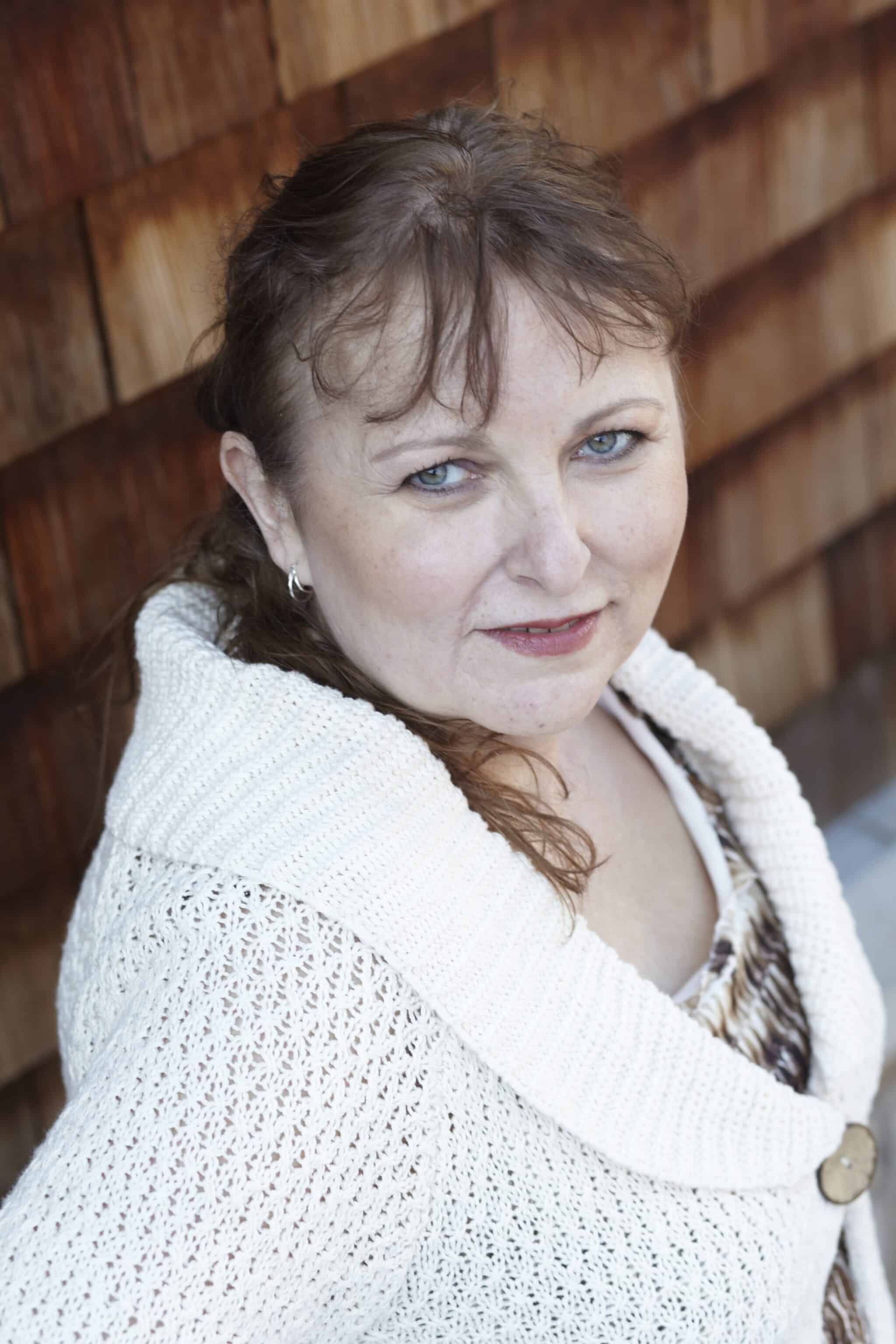 Lynn Cahoon is one of the Kensington Books authors who will be participating in the Kensington Cozy Convention on Saturday, November 3 from 1 to 5 PM. If you don't get the chance to get there, Cahoon's books, along with others by the Kensington authors, are available through the Web Store. https://bit.ly/2D72b0U
Lynn was kind enough to take time from her schedule to sit "In the Hot Seat" and answer questions. Thanks you, Lynn.
Lynn, Would you introduce yourself to readers?
I'm an Idaho native who followed my own romance hero out to the outskirts of St. Louis a few years ago. We live in a little town on the Mississippi River, filled with historic sites. My favorite color besides silver is blue. Silver and blue together is amazing.  I am owned by two Pomeranians, Homer and Demon and a cat named Thor. My favorite book is a toss-up between Illusions (Richard Bach) and The Stand (King). My husband would say my favorite film is any of the Harry Potter series since I'm always watching them. They are my feel-good fall back viewing pick. I have to say my favorite scent is of anything baking "" pie, bread, cookies, quick breads. Yum.
I write the Tourist Trap mystery series, the Cat Latimer mystery series, and the Farm to Fork mystery series.
Would you introduce us to Cat Latimer?
Cat Latimer is a native of Aspen Hills, Colorado. She went to school at Covington and was swept off her feet by Michael. After she graduated, she was offered a professor position at Covington College and they bought the old Victorian. When she catches him cheating, she divorces him and moves to California where she teaches and writes paranormal young adult novels. When Michael dies, Cat gets the house in the will so she moves back to Aspen Hills to open the writers retreat.
Tell us about Of Murder and Men, without spoilers, please.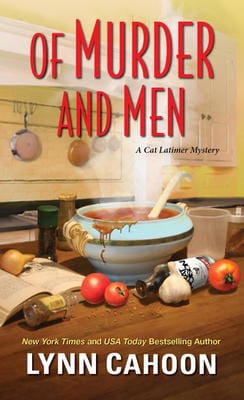 Of Murder and Men is the third book and has two mysteries in one. The series started out with the reader finding out more about Cat's and now deceased ex-husband. This book develops that mystery as well as finding who killed Shauna's almost fiancé before she gets convicted of the crime.
The next in the series, Slay in Character, will be out at the end of November. What can you tell us about that book?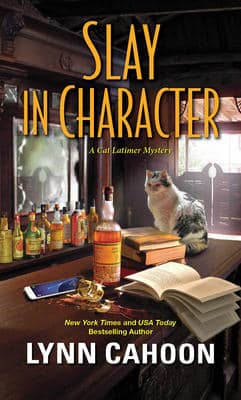 Slay in Character starts out with Cat and Seth taking the writer guests for the retreat to a local western ghost town. One of the guests is actually working the summer at the tourist attraction as a saloon girl. When her friend is killed at the saloon, Cat and the gang try to solve the mystery before anyone else dies. I love the cover for Slay.
Tell us about your other mystery series, and your other life as Lynn Collins.
Tourist Trap was my first mystery series. I had been published in romance two years before the first TT came out (Guidebook to Murder.) Guidebook hit the NYT list and the USA Today list a few months later. Now, 9 books later (plus 6 novella's publishing in 2018 and 2019), I'm still loving writing the South Cove, California set series. The next full length will come out late 2019.
The Farm to Fork series launched this year. Set in my home state of Idaho (and a fictionalized version of my home town), I pair my love of good food with my love of mysteries in this series. Writing Who Moved My Goat Cheese was like going home.
Lynn Collins is my romance side. I have two series published under the pen name. One is a contemporary western set in northern Idaho (The Castle View Romance series) and the other a paranormal suspense series of novellas set in the St. Louis area with a witch out of water heroine (The Council series). 2019 will see the re-release of The Bull Rider series under Collins.
Would you tell us about your publishing journey? Every author's experience is different.
I started writing short stories and taking classes in the MFA in Creative Writing in 1998. Then I divorced my first husband and started dating. My practical side shut me down due to the cost of the program and I figured I'd write someday.  In 2007, I was diagnosed with breast cancer. Being faced with the reality that someday might never come, I ramped up my writing.  I studied, wrote, found my amazing mentor, wrote, joined a writer's group, and wrote more. I had two manuscripts on an editor's desk at HQ for a couple years. When one of those projects got a final no, I told my husband I was going to send it out one more time.  I sold the first bull rider story a week later. In 2012, I sold six romances. In 2013, I sold three cozy mysteries to eKensington (which is now Lyrical Underground.) Since that time I've sold the Cat Latimer series and the Farm to Fork series.
What has been the most exciting moment of your career as an author?
Meeting my editor for the first time in NYC at the National RWA conference. It was then that I realized this dream was actually real. And I have to say Bouchercon in New Orleans was pretty special too.
What did you read as a child or teen that made you want to write?
Everything? But I knew I wanted to work in story when I read A Wrinkle in Time. That book took me away from a bad situation and gave me hope. Of course, I read the mandatory (for band kids) Lord of the Rings and the Hobbit. I fell in love with fantasy with Robert Jordon's Wheel of Time books.
What's on your TBR (To Be Read) pile right now?
Everything? LOL. I have several books on my floor waiting to come to the top as we speak. Lisa Gardner's Find Her, Molly MacRae's Plaid and Plagiarism, Sara Rosett's Magnolias, Moonlight and Murder. And I have a couple of Stephen King books downstairs by my reading chair trying to get into the rotation.
Name an author or book that you wish had received more attention.
Great question. A hard one, but great. I really enjoy JR Ripley's cozy mysteries. And he's such a card in real life, it's hard not to hear his voice while I'm reading. I have to say, I've met such lovely people who are also authors, I wish all of us got more attention. I loved Lisa Unger's Ink and Bone. I wish Robyn Carr had continued the Thunder Point series. There are just too many to list.
Thanks, Lynn. Lynn Cahoon's website is https://www.lynncahoon.com/