While Joanne Fluke's latest mystery is Christmas Cake Murder, it was Raspberry Danish Murder that caught the eye of writer Brittany Ross. Ross discusses Fluke's series, in great detail in the article "Highly Recommended: Pastry Murder Mysteries" for Eater, https://bit.ly/2PpFzuP.  Of course, because Joanne Fluke appears at The Poisoned Pen, you can order her books, including signed copies of Christmas Cake Murder, through the Web Store. https://bit.ly/2o5JYqA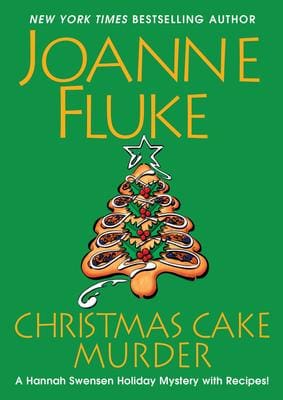 Here's the summary of Christmas Cake Murder.
It's Christmas many years ago, and topping young Hannah Swensen's wish list is becoming the go-to baker in Lake Eden, Minnesota. But as Hannah finds out, revisiting holiday memories can be 
murder . . .
 
With her dream of opening The Cookie Jar taking shape, Hannah's life matches the hectic December hustle and bustle in Lake Eden—especially when she agrees to help recreate a spectacular Christmas Ball from the past in honor of Essie Granger, an elderly local in hospice care. But instead of poring over decadent dessert recipes for the merry festivities, she instantly becomes enthralled by Essie's old notebooks and the tale of a woman escaping danger on the streets of New York. Hannah's surprised by Essie's secret talent for penning crime fiction. She's even more surprised when the story turns real. As Hannah prepares to run a bakery and move out of her mother's house, it'll be a true miracle if she can prevent another Yuletide disaster by solving a mystery as dense as a Christmas fruitcake . . .