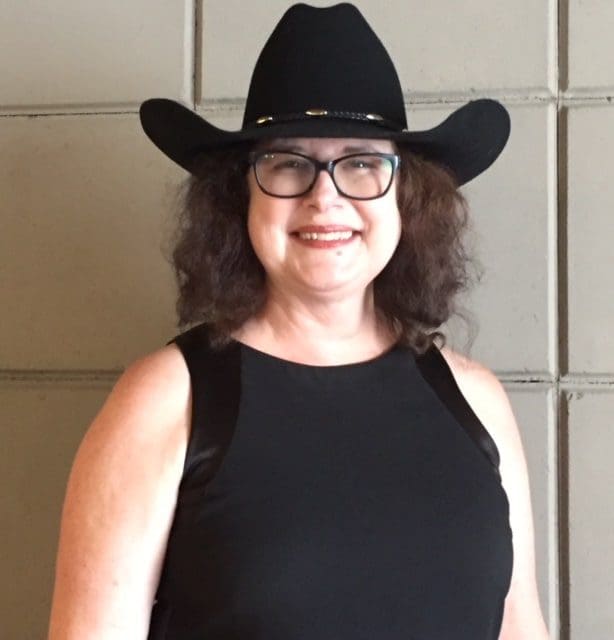 Mary Anna Evans said her hat is an Oklahoma fascinator. That makes sense because she's an Assistant Professor of Professional Writing at the University of Oklahoma. She wore this for the fascinator contest at the recent Poisoned Pen conference. It was held during the Agatha Christie tea. Evans has a grant and a fellowship to study Agatha Christie's work, so she talked about Christie during the tea. That also explains some of her answers to my questions.
Three favorite crime novels read this year?
Agatha Christie's autobiography covering archaeology and history – Come Tell Me How You Live
Agatha Christie's And Then There Were None
Doris Casey's first mystery, The Old Buzzard Had It Coming
Favorite crime fiction author?
Agatha Christie
What's in the pipeline for you right now?
I'm writing a book called Catacombs. It's set in Oklahoma City, and it involves the bombing and a cold case. It takes place in and above an underground community. Immigrant Chinese lived underground in the early 20th century. It was in response to oppression.
Mary Anna Evans is the author of the Faye Longchamp mysteries, featuring a mixed race archaeologist. Her website is www.maryannaevans.com. The Faye Longchamp mysteries can be ordered through the Web Store. https://bit.ly/2Q9OqBU