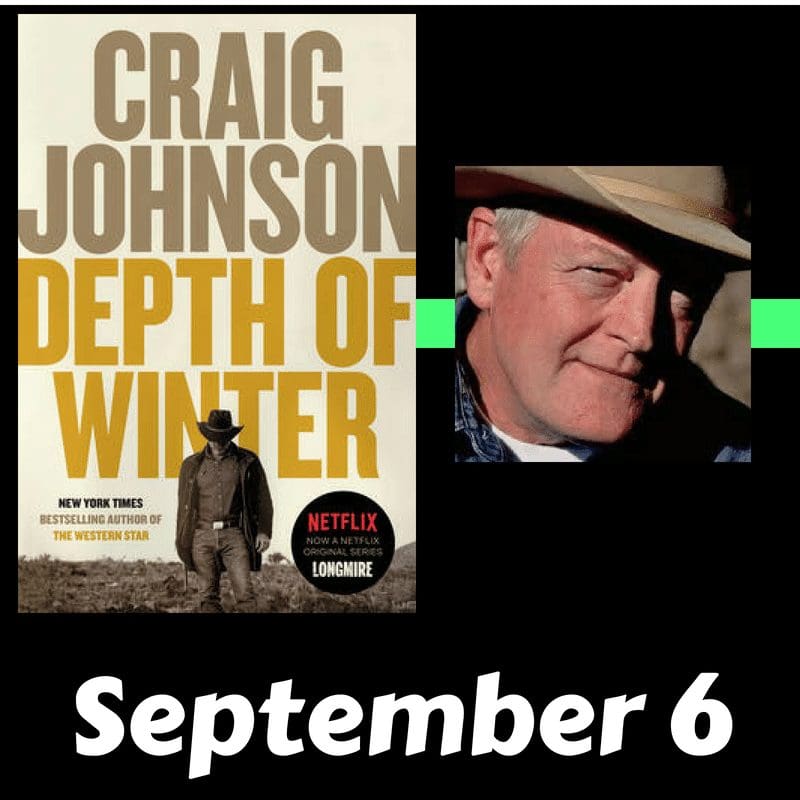 The new novel in Craig Johnson's beloved New York Times bestselling Longmire series.
Welcome to Walt Longmire's worst nightmare. In Craig Johnson's latest mystery, Depth of Winter, an international hit man and the head of one of the most vicious drug cartels in Mexico has kidnapped Walt's beloved daughter, Cady, to auction her off to his worst enemies, of which there are many. The American government is of limited help and the Mexican one even less. Walt heads into the one-hundred-and-ten degree heat of the Northern Mexican desert alone, one man against an army.
*This is an offsite event. Doors open 1 hour before program.
$30.00 General Admission Registration includes copy of DEPTH OF WINTER. $35 registration admits two people and includes one copy of DEPTH OF WINTER.
Register – https://bit.ly/2MuDPCd
Multiple book signing is limited to *ONLY 3 PERSONAL BOOKS. Photos can be taken at the author's discretion. Please be mindful.
*****
DATE AND TIME
Thu, September 6, 2018
7:00 PM "" 9:00 PM MST
LOCATION
ASU Kerr Cultural Center
6110 North Scottsdale Road
Scottsdale, AZ 85253
Registration – https://bit.ly/2MuDPCd