The Crime Writers' Association (CWA) recently announced the shortlists for the prestigious annual Dagger awards for crime writing. The Crime Writers' Association had announced earlier that Michael Connelly is to receive the 2018 CWA Diamond Dagger, the highest honor in British crime writing. The Dagger award recognizes authors whose crime writing careers have been marked by sustained excellence, and who have made a significant contribution to the genre.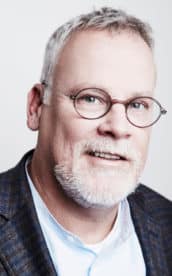 Here are the shortlists for the other Dagger awards. The winners of the CWA Daggers will be announced at the Dagger Awards dinner in London on October 25. This gives you plenty of time to read nominated books. Don't forget to look for these titles in the Web Store!  https://store.poisonedpen.com/
THE GOLD DAGGER
The Gold Dagger is awarded to the best crime novel of the year.
The CWA Gold Dagger 2018 Shortlist
Author                                                       Title
Steve Cavanagh                                        The Liar
Mick Herron                                              London Rules
Dennis Lehane                                          Since We Fell
Attica Locke                                               Bluebird, Bluebird
Abir Mukherjee                                        A Necessary Evil
Emma Viskic                                             Resurrection Bay
THE CWA IAN FLEMING STEEL DAGGER
Emily Koch                                                If I Die Before I Wake
Attica Locke                                              Bluebird, Bluebird
Colette McBeth                                         An Act of Silence
CJ Tudor                                                    The Chalk Man
Don Winslow                                           The Force
THE CWA JOHN CREASEY (NEW BLOOD) DAGGER
William Boyle                                          Gravesend
Joe Ide                                                        I.Q.
Danya Kukafka                                        Girl in Snow
Melissa Scrivner Love                            Lola
Khurrum Rahman                                  East of Hounslow
Emma Viskic                                            Resurrection Bay
THE CWA ALCS GOLD DAGGER FOR NON-FICTION
Piu Eatwell                                               Black Dahlia Red Rose
David Grann                                            Killers of the Flower Moon
Thomas Harding                                     Blood on the Page
Alexandria Marzano-Lesnevich          The Fact of a Body
Christian Miller & Ken Armstrong      A False Report
Laura Thompson                                    Rex V Edith Thompson
THE CWA HISTORICAL DAGGER
Abir Mukherjee                                      A Necessary Evil
L. C. Tyler                                                 Fire
Thomas Mullen                                      Lightning Men
Ngaio Marsh & Stella Duffy                 Money in the Morgue
Nicola Upson                                          Nine Lessons
Rory Clements                                        Nucleus
THE CWA INTERNATIONAL DAGGER
Author, Translator                             Title
Oliver Bottini, tr Jamie Bulloch          Zen and the Art of Murder
Pierre Lemaitre, tr France Wynne     Three Days and a Life
Henning Mankell, tr Marlaine Delargy       After the Fire
Jon Michelet, tr Don Bartlett                The Frozen Woman
Dolores Redondo, tr Nick Caistor & Lorenza Garzia         Offering to the Storm
Fred Vargas, tr Sian Reynolds              The Accordionist
THE CWA SHORT STORY DAGGER
"The Last Siege of Bothwell Castle" by Chris Brookmyre      Bloody Scotland
"Second Son" by Lee Child                                                           No Middle Name: The Complete Collected Jack Reacher Stories
"Smoking Kills" by Erin Kelly                                                      "The Body" Killer Women Crime Club Anthology 2
"Nemo Me Impune Lacessit" by Denise Mina                          Bloody Scotland
"Accounting for Murder" by Christine Poulson                       Mystery Tour: CWA Anthology of Short Stories
THE CWA DAGGER IN THE LIBRARY
Nominated by libraries.
Martin Edwards
Nicci French
Edward Marston
Peter May
Rebecca Tope
Simon Kernick
THE CWA DEBUT DAGGER
 For the opening of a crime novel from a writer without a traditional publishing contract.
The Eternal Life of Ezra Ben Simeon by Bill Crotty
Riverine Blood by Joseph James
Original Sins by Linda McLaughlin
Trust Me, I'm Dead by Sherryl Clark