If you're planning to attend the Elevengedden Sci/Fi Fantasy Party on Wednesday, May 23 at 7 PM (See blog here – https://bit.ly/2IzReDT), you probably already know who won the Nebular Awards. The Nebula Awards are presented annually by the Science Fiction and Fantasy Writers of America. The awards were just announced. Check the Web Store to order the books by the authors. https://store.poisonedpen.com
Congratulations to the winners and nominees.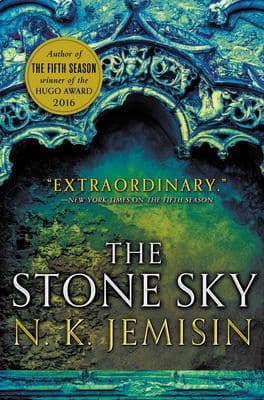 Novel
Novella
Novelette
WINNER: "A Human Stain", Kelly Robson (com1/4/17)
"Dirty Old Town", Richard Bowes (F&SF5-6/17)
"Weaponized Math", Jonathan P. Brazee (The Expanding Universe, Vol. 3)
"Wind Will Rove", Sarah Pinsker (Asimov's 9-10/17)
"A Series of Steaks", Vina Jie-Min Prasad (Clarkesworld 1/17)
"Small Changes Over Long Periods of Time", K.M. Szpara (Uncanny5-6/17)
Short Story
WINNER: "Welcome to Your Authentic Indian ExperienceTM", Rebecca Roanhorse (Apex8/17)
"The Last Novelist (or A Dead Lizard in the Yard)", Matthew Kressel (com 3/15/17)
"Fandom for Robots", Vina Jie-Min Prasad (Uncanny9-10/17)
"Utopia, LOL?", Jamie Wahls (Strange Horizons6/5/17)
"Clearly Lettered in a Mostly Steady Hand", Fran Wilde (Uncanny9-10/17)
"Carnival Nine", Caroline M. Yoachim (Beneath Ceaseless Skies5/11/17)
The Ray Bradbury Award for Outstanding Dramatic Presentation
WINNER: Get Out
The Good Place: "Michael's Gambit"
Logan
The Shape of Water
Star Wars: The Last Jedi
Wonder Woman
The Andre Norton Award for Outstanding Young Adult Science Fiction or Fantasy Book
The Kevin O'Donnell Jr Award for Service to SFWA went to Bud Sparhawk.The Kate Wilhelm Solstice Award went to Gardner Dozois and Sheila Williams. The Damon Knight Memorial Grand Master Award went to Peter Beagle.