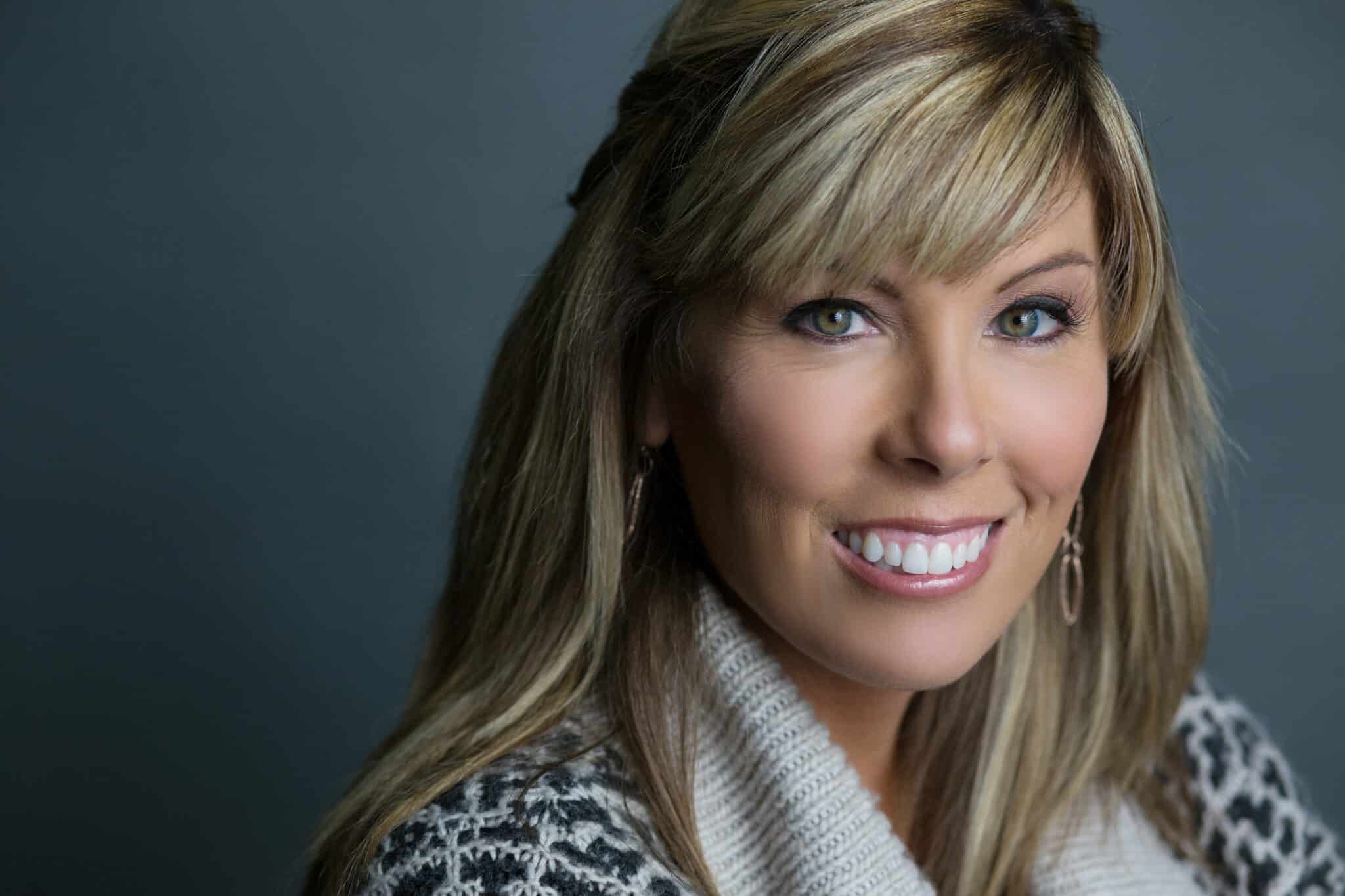 Last year when Jill Orr's The Good Byline came out, I interviewed her for my personal blog. She'll be at the Poisoned Pen on Thursday, April 26 at 2 PM, so it's the perfect time to introduce her to you. She's be talking about and signing her new Riley Ellison mystery, The Bad Break. You can order signed copies through the Web Store. https://bit.ly/2IQD4xY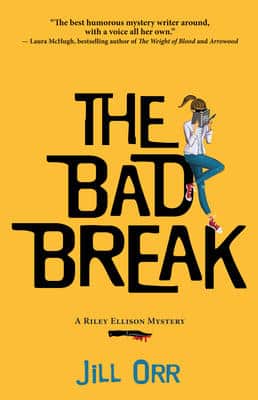 I'm glad Jill found time in her schedule to answer questions, to sit "In the Hot Seat".
Jill, would you introduce yourself to the Poisoned Pen blog readers?
My name is Jill Orr and I am the author of the Riley Ellison mystery series, which features an obituary-obsessed millennial heroine. Originally from Chicago, I now live in Columbia, Missouri with my husband and two children.
Tell us about Riley Ellison.
Twenty-four year old Riley Ellison lives in the small town of Tuttle Corner, VA, where everybody knows your name— and your business. This hasn't worked out especially well for Riley. Her odd preoccupation with obituaries combined with a very public meltdown over her grandfather's suspicious death and her inability to pick up the pieces after being dumped by her longtime boyfriend have caused the residents of Tuttle Corner to unofficially change her name from Riley Ellison to Riley Bless Her Heart. But Riley is nothing if not an optimist, so she's working hard to make changes and live her best life. She just doesn't always get it right.
Tell us about The Bad Break without spoilers.
The Bad Break opens when a local cardiologist is found dead and Riley is tasked with writing his obituary for the local newspaper. When it's revealed the good doctor was murdered (and may not have been so good after all), Riley ends up covering the murder investigation as well. Desperate to prove to her boss, her co-workers, and herself that she is up to job, Riley gets reckless in her search for the truth and blurs the line between reporter and investigator. As her professional life spirals out of control, her personal life takes some hits as well. Just when she thinks she knows what to do to fix it all, the killer finds her. . .  and has a very different solution in mind.
Can you tell us what might be happening with Riley in the third book in the series?
In book three, a high-profile double murder brings national attention to the small community of Tuttle Corner, VA. The sheriff hasn't made any arrests, but Rosalee, the enigmatic French owner of Tuttle's favorite cafe, is already being treated like a suspect by the swarm of out-of-town press looking for a juicy headline. Riley and Holman think Rosalee is being framed and are determined to tell her side of the story—if only they could find her. Riley's investigation provokes powerful people with dubious business interests in Tuttle Corner that make her question everything she thought she knew about Rosalee's past, present, and future. And when Holman and Riley finally find Rosalee, they realize their problems are only just beginning.
As a wife, mother, blogger, writer, tell us about juggling your schedule to find time to write.
My kids are both in school so I write when they're out of the house. The hours between 2:30 and 8pm are reserved for driving them around town to their various activities (and listening to podcasts and audiobooks) but after that I'll often end up working for another couple of hours. I write when I can, so sometimes I have long stretches and sometimes I have twenty-minutes here and there. I take the time where I can get it!
If someone comes to visit, where do you take them to show off Columbia, Missouri?
Oh, I love this question! Shakespeare's Pizza is a must, as is Booches for the best burgers you've ever had served on little slips of wax paper. I like to take people for a walk through the quad on Mizzou's campus (where I went to undergrad and graduate school), and if it's football season I love to take friends to tailgate and cheer on the Missouri Tigers! Columbia also has a super cool downtown and it's always fun to walk around the little shops and restaurants down there. In addition, Columbia is a town of great festivals, so depending on the time of year, there is always the possibility of a fab festival happening around town!
What authors have inspired you?
There are so many, but the ones that top my list are authors who are able to combine humor and heart like Maria Semple, Janet Evanovich, Darynda Jones, Lisa Lutz, Sophie Kinsella, Meg Cabot, and Alan Bradley. I also love essayists Lisa Kogan and Colin Nissan when I want some non-fiction humor.
What's on your TBR pile right now?
I'm still working my way through Alan Bradley's highly entertaining Flavia de Luce series, which I adore. Next up in the queue is the first book in the Stella Reynolds mysteries by Libby Kirsch and a standalone called How to Stop Time by Matt Haig. I also just put The Last Equation of Issac Severy by Nova Jacobs on my list based on the recommendation from the Poisoned Pen blog!
What did you read as a child? What was your favorite book? Or, if you prefer, who was your favorite character?
As a young child, I had a particular affection for Ramona Quimby. (I still do.) And I guess I must have been a series reader from the start because I also loved the Betsy-Tacy books, the Sweet Valley High series, Encyclopedia Brown, of course Nancy Drew, anything by Judy Blume, all of Roald Dahl's books. . .  I could go on and on. I read a lot as a kid!
Name an author or a book that you wish had received more attention.
The Sisters of Alameda Street by Lorena Hughes. This is a beautiful family saga—and a great mystery— about family secrets, lies, betrayal, and love set in 1960s Ecuador.
Thank you, Jill. You can find Jill's website at https://jillorrauthor.com. And, of course, you can find her at the Poisoned Pen on Thursday at 2 PM.