If you haven't picked up a signed copy of Alafair Burke's The Wife, you might want to do it now. Check the Web Store. https://bit.ly/2EWOX7t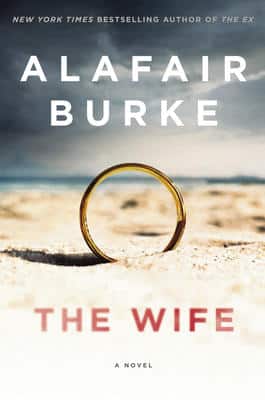 Here's the latest news about The Wife.
Amazon Studios Lands Alafair Burke Novel "˜The Wife,' A Thriller In #MeToo Moment
February 23, 2018 9:24am
 EXCLUSIVE: In a seven-figure deal, Amazon Studios has acquired the rights to the Alafair Burke novel The Wife, with the author set to write the feature script. Published in January by Harper, the novel seems a perfect fit for this #MeToo moment. Book deal is high six figures and scripting fees put it into seven-figures.
Angela, a woman who suffered extreme trauma in her teen years, learns that her celebrity husband may be a sexual predator. Jason Powell is a handsome NYU prof whose book on socially conscious investing called Equalonomics is a raging bestseller. He runs a successful consulting firm and hosts a top-rated podcast that has enabled Angela and her husband to live an idyllic life with their son in Greenwich Village. Then, his intern files a complaint at the NYPD Special Victims Unit claiming he made inappropriate sexual suggestions at the office. A second alleged victim surfaces and soon there is a murder and Angela has to confront past personal trauma she thought was far in the rear view mirror.
Amazon Studios won the book in a bidding battle that involved five suitors.
It is the 13th novel for Burke, the bestselling Edgar Award-nominated author who is a Stanford Law grad and former prosecutor. She's also a professor of criminal law and procedure at Hofstra University.
Harper Collins president/publisher Jonathan Burnham said in a statement: "We're thrilled to see Alafair Burke's new novel take her renown and sales to a new level: it is a narrative that couldn't be more timely, and a brilliantly twisty tale that shows Burke at her very best."
The deal was made on behalf of the Philip G. Spitzer Literary Agency by Hotchkiss & Associates.