Join Dana Stabenow at The Poisoned Pen on Saturday, Dec. 2 at 2 PM when she'll discuss and sign her new book, Silk and Song. If you can't make it, you can order a signed copy through the Web Store. https://bit.ly/2n0SklZ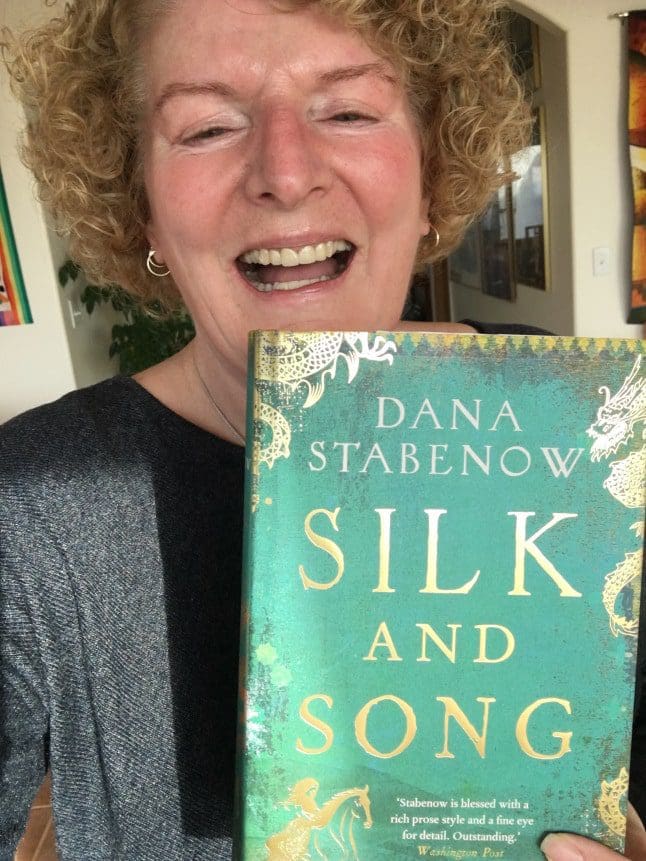 Check out Stabenow's website. She's talking about the Silk Road's market towns, via Rugs, ropes and rivets.
Here's the summary of Dana Stabenow's Silk and Song.
Beijing, 1322. Sixteen-year-old Wu Johanna is the granddaughter of the legendary trader Marco Polo. In the wake of her father's death, Johanna finds that lineage counts for little amid the disintegrating court of the Khan. Johanna's destiny—if she has one—lies with her grandfather, in Venice. So, with a small band of companions, she takes to the road—the Silk Road—that storied collection of routes that link the silks of Cathay, the spices of the Indies and the jewels of the Indus to the markets of the west. But first she must survive treachery and betrayal on a road beset by thieves, fanatics and warlords.