Are you planning to order a copy of Andy Weir's (The Martian) new novel, Artemis? It's available for pre-order through the Web Store. https://bit.ly/2yuihhV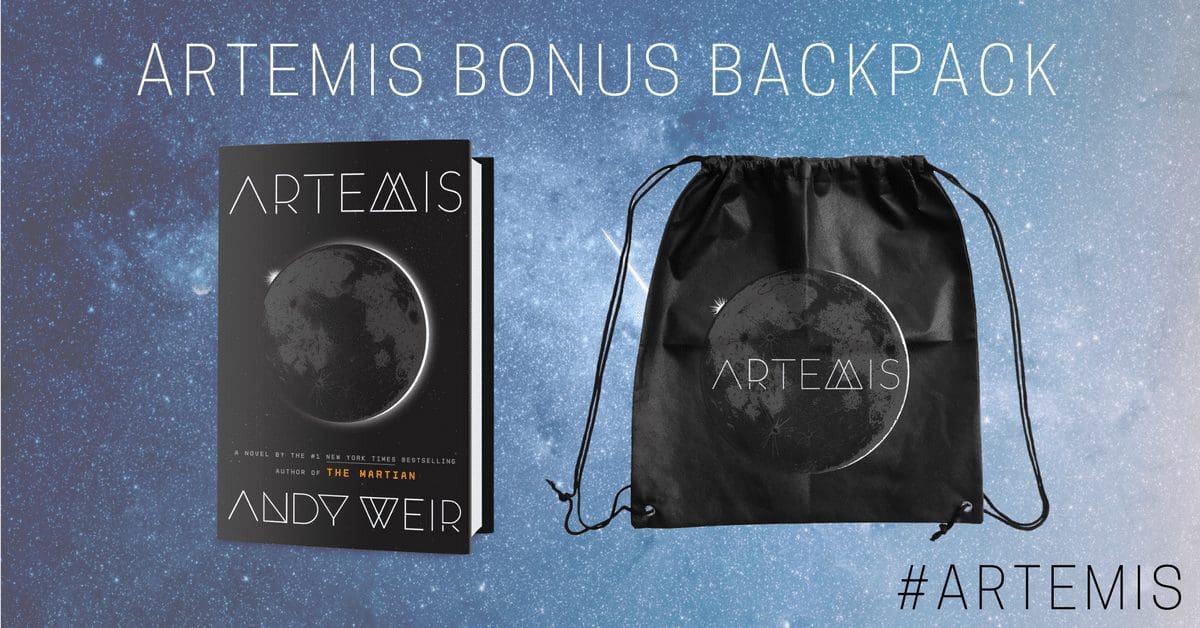 The Poisoned Pen has a very small number of backpacks to give away with pre-orders. Once, that quantity is given away, we won't have any more. So, you might want to order now if you're interested.
Here's the summary of Artemis.
The bestselling author of The Martian returns with an irresistible new near-future thriller—a heist story set on the moon.
Jazz Bashara is a criminal.
Well, sort of. Life on Artemis, the first and only city on the moon, is tough if you're not a rich tourist or an eccentric billionaire. So smuggling in the occasional harmless bit of contraband barely counts, right? Not when you've got debts to pay and your job as a porter barely covers the rent.
Everything changes when Jazz sees the chance to commit the perfect crime, with a reward too lucrative to turn down. But pulling off the impossible is just the start of her problems, as she learns that she's stepped square into a conspiracy for control of Artemis itself—and that now, her only chance at survival lies in a gambit even riskier than the first.