Jane Eppinga will be at The Poisoned Pen on Tuesday, Aug. 29 at 7 PM to discuss her latest book, Death at Papago Park POW Camp. She took time from her schedule to answer questions. Thank you, Jane.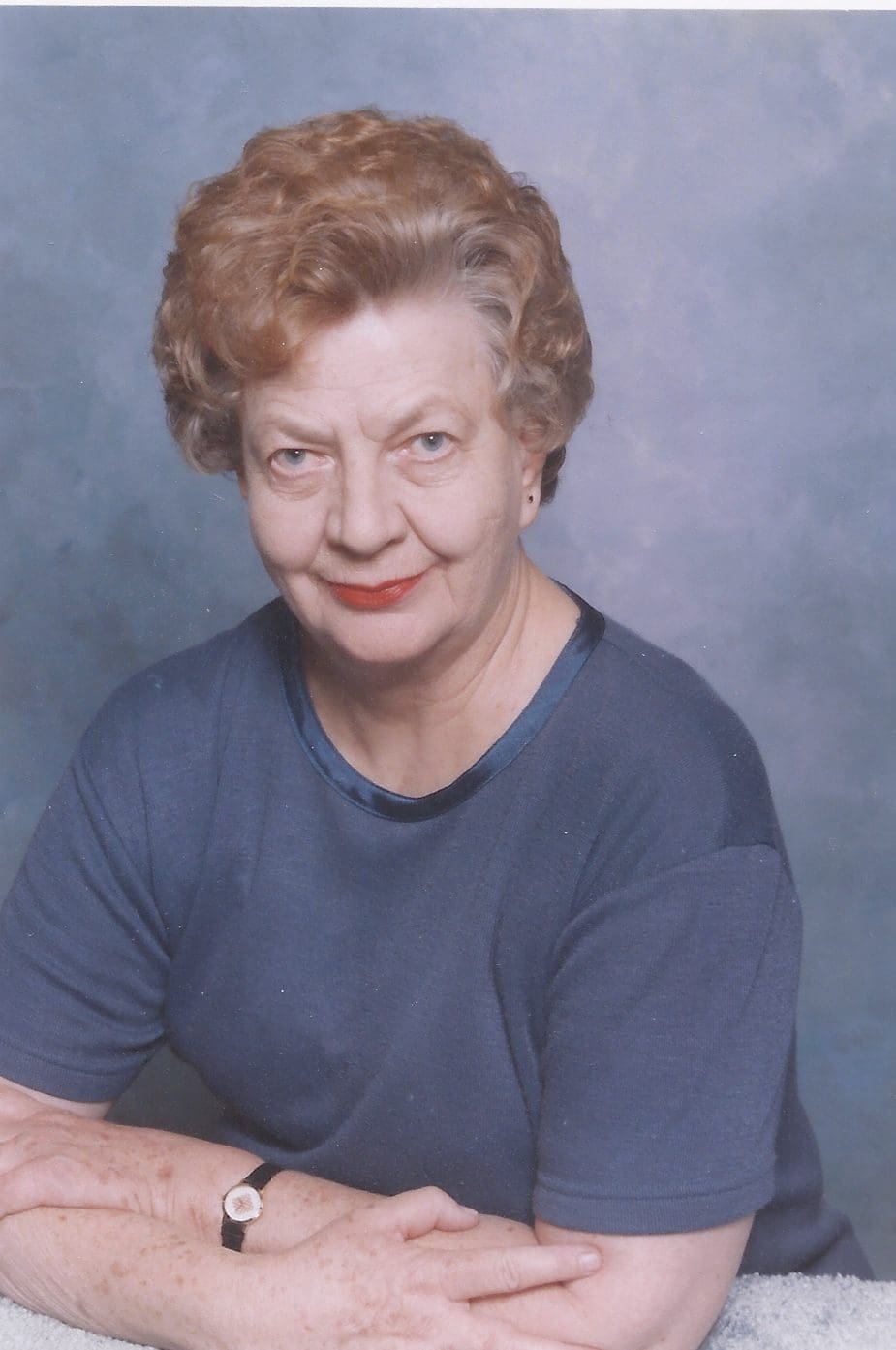 Jane, would you introduce yourself to readers?
I am of Dutch immigrant heritage, whose people came to the United States in the 1890s. They chose to farm in Iowa until my father became ill. We were among the health seekers who came to Arizona. Unfortunately his health failed but my mother and her three daughters remained and became a part of Arizona history. Whatever I am as a writer, artist,  photographer, I owe to these people and these lands.
How did you become interested in the story of the events at Papago POW Camp?
I was reading a book on the attempted escape by prisoners at Papago Park and the mass execution of some prisoners was mentioned in a footnote.
Would you summarize Death at Papago POW Camp, without spoilers?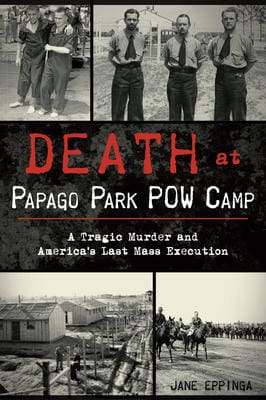 I am still wondering was this war or was it murder or is there even a difference.
How did you research this topic?
For a decade or more I worked on finding the courts-martial documents at various federal organizations including the national archives and the judge advocates office and then having them declassified through FOIA.
What are your favorite Arizona history topics?
I am particularly interested in how women shaped the culture as doctors, nurses, teachers and seeing that they were more than housewives and prostitutes.
Now, for a few questions unrelated to your book. Where did you take guests when they come to visit?
In Tucson San Xavier Mission and the Desert Sonora Museum, in Phoenix the Heard Museum and ultimately the Grand Canyon.
What authors or books have influenced you?
Joseph Wood Krutch who wrote eloquently of the beauty of the desert in The Best Nature Writing by Joseph Wood Krutch and Martha Summerhayes who wrote Vanished Arizona.
Is there an author you think has been underappreciated?
Jacqueline Winspear, Sharon Kay Penman and Melanie Benjamin who are writing wonderful historical fiction.
What's on your TBR (To Be Read) pile?
There are so many.  Anything by and about Pearl Buck; Melanie Benjamin's An Aviator's wife, the story of Anne Morrow Lindbergh.
Can you tell us what you're working on now?
Sure an extensive history of the Arizona sheriffs and a historical fiction based on the life of Pearl Buck. I also discovered that there were three more incidents similar to the one at Papago Park in Oklahoma, Georgia and Arkansas and I may write up this material.
*****
Here's the summary of Death at Papago Park POW Camp. (You can order a signed copy through the Web Store.)  https://bit.ly/2wNaw5Q
World War II came to Arizona via two significant avenues: prisoner-of-war camps and military training bases. Notorious for its prisoners' attempted escape through the Faustball Tunnel, Papago POW Camp also had a dark reputation of violence among its prisoners. An unfortunate casualty was Werner Drechsler, who supplied German secrets to U.S. Navy authorities after his capture in 1943. Nazis held there labeled him a traitor and hanged him from a bathroom rafter. Controversy erupted over whether the killing was an act of war or murder, as well as the lack of protection Drechsler received for aiding in espionage. Ultimately, seven POWs were hanged for the crime. Author Jane Eppinga examines the tangled details and implications of America's last mass execution.