Keith McCafferty was just at The Poisoned Pen, on book tour for his sixth Sean Stranahan mystery, Cold Hearted River.
Signed copies are available through the Web Store. https://bit.ly/2tJzIbe
There's a terrific photo that goes with the event.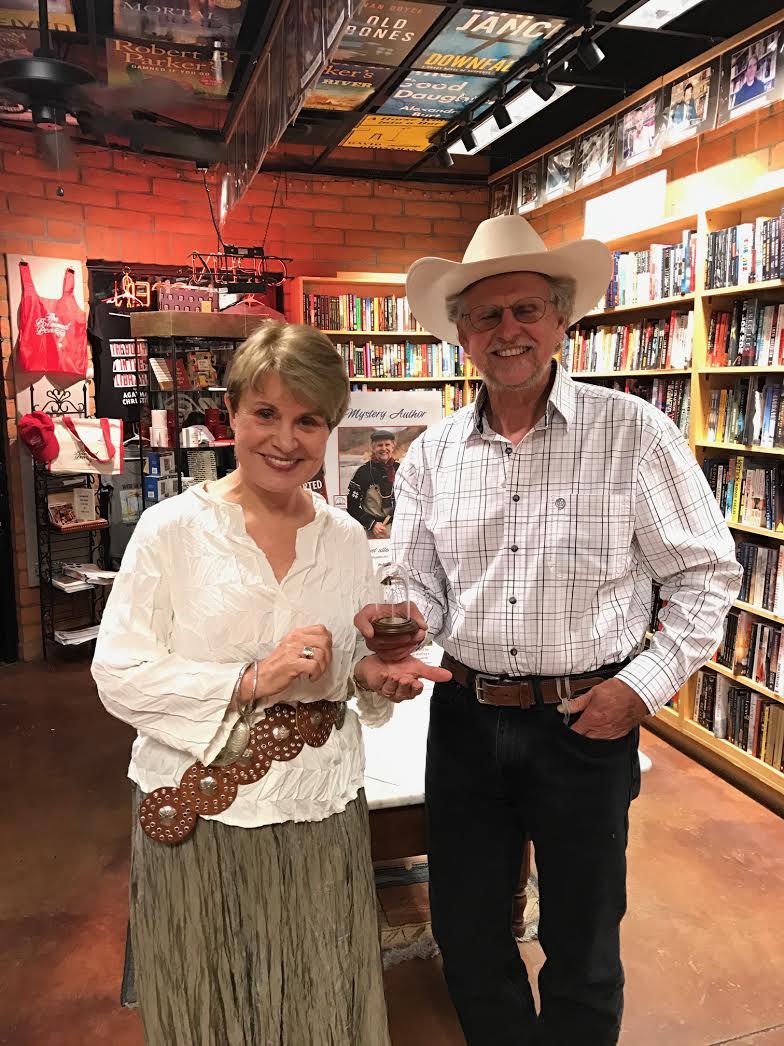 This is Keith McCafferty presenting Barbara Peters, owner of The Poisoned Pen, with a new handtied fly for her collection, one each for his Sean Stranahan novels. This one is called Papa's McGinty, honoring Ernest Hemingway, whose lost fishing gear forms part of the story for Cold Hearted River.
If you'd like to watch the entire program, it's available on Livestream. https://livestream.com/poisonedpen/events/7597355