When I think of the Golden Age of mystery, I actually think of Martin Edwards first. Edwards is the editor of the British Library Crime Classics that have been published by Poisoned Pen Press. He's also the author of the award-winning book, The Golden Age of Murder.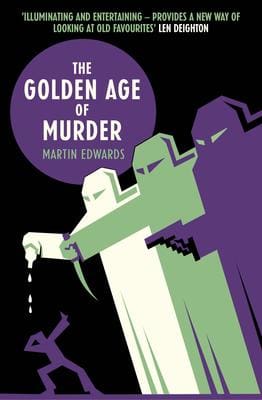 Edwards comes to mind right now because of a recent article by Sarah Hughes, "Crime, Class and Cruise Ships: Meet the 21st Century Agatha Christies". https://bit.ly/2sxiFXj Edwards is quoted in the article.
Edwards is also the author of the forthcoming August release, The Story of Classic Crime in 100 Books.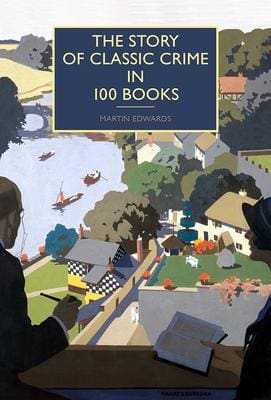 Here's the summary of that book.
This book tells the story of crime fiction published during the first half of the twentieth century. The diversity of this much-loved genre is breathtaking, and so much greater than many critics have suggested. To illustrate this, the leading expert on classic crime discusses one hundred books ranging from The Hound of the Baskervilles to Strangers on a Train which highlight the entertaining plots, the literary achievements, and the social significance of vintage crime fiction. This book serves as a companion to the acclaimed British Library Crime Classics series but it tells a very diverse story. It presents the development of crime fiction-from Sherlock Holmes to the end of the golden age-in an accessible, informative and engaging style.
Readers who enjoy classic crime will make fascinating discoveries and learn about forgotten gems as well as bestselling authors. Even the most widely read connoisseurs will find books (and trivia) with which they are unfamiliar-as well as unexpected choices to debate. Classic crime is a richly varied and deeply pleasurable genre that is enjoying a world-wide renaissance as dozens of neglected novels and stories are resurrected for modern readers to enjoy. The overriding aim of this book is to provide a launch point that enables readers to embark on their own voyages of discovery.
*****
Have I enticed you to try a collection of classic crime stories, or another Martin Edwards book? You can order them through the Web Store. https://bit.ly/2rv3H5N